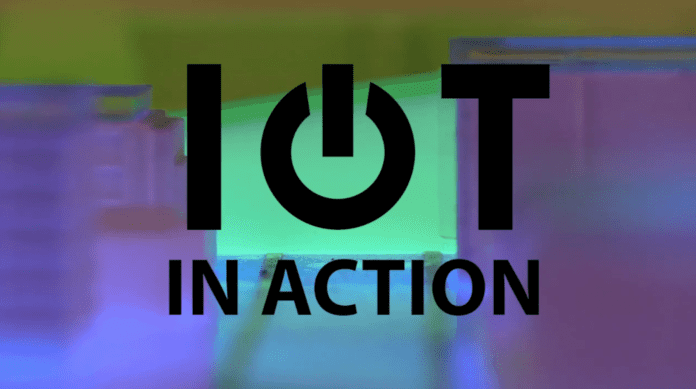 Episode seven of IoT in Action features Al Peasland, head of technical partnerships at Red Bull Racing, speaking about the team's partnership with AT&T and its reliance on a stable internet connection for real-time data analytics.
Formula One is one of the most technically advanced sports in the world, sitting at the forefront of automotive innovation. One area that has seen rapid growth in recent years is the amount of data being collected and analyzed in order to maximize performance and increase winning odds.
Red Bull Racing has a team of 700 people based in Milton Keys, England, with only 60 able to travel to the 21 different circuits around the world during race weekends. The team partners with technology companies, like AT&T, to provide the necessary resources to be competitive and deliver the best possible racing results.
Peasland said one of the biggest difficulties of having a stable network during the F1 season are the variances in infrastructure between each location. AT&T takes care of everything for Red Bull Racing, allowing the team to get data from the car to the garage and back to the U.K. A major technical challenge is the latency issue, with cars driving more than 200 miles per hour, latency must be kept at a minimum. Peasland says the team is able to achieve latency of just 300 milliseconds from car on track to data on screen in the U.K., allowing the England-based team to host simulation tools using all on-premise super compute power.
A fast and reliable network is required for all of the data gathered to help the garage team prep its drivers and ensure its cars are racing at maximum ability in order to shave crucial milliseconds off of lap times.
Red Bull's drivers currently sit in third and sixth in this season's F1 standings. Their top driver finished in third place at this year's Circuit of the Americas race in Austin, Texas.