Jim Patterson looks at AT&T in Mexico, Verizon eyeing Yahoo, Sprint's financial position and Binge On impact at T-Mobile
At what point should AT&T be viewed as a global communications network provider and not as a traditional wireless service company?
It was reported this week by Telecompaper that AT&T will post net additions of approximately 1 million customers in Mexico for its first quarter. For those of you who are familiar with this market, that equates to about 350,000 to 400,000 U.S. postpaid wireless net additions from a revenue perspective, and likely less from an earnings before interest, taxes, interest and depreciation view. All of this has happened without really turning up most of Mexico City on the new platform. How should investors look at AT&T Mexico?
As of the end of last year, AT&T Mexico had 8.7 million wireless subscribers, while Telefonica and Telcel (America Movil) had 23.4 million and 73 million wireless subscribers, respectively. That equates to just more than 8% market share for a brand that's worth at least 15% market share just for showing up. Adding 1 million customers in a quarter is newsworthy, but considering the capital investment AT&T is making ($3 billion) as well as the brand, it's not an unexpected number.
While AT&T has not disclosed a long-term target number, it's hard to imagine 20% market share by the end of 2020 is a moonshot given their fiber and LTE funding levels. Assuming the market in 2020 is at least 120 million subscribers (approximately 2.7% wireless subscriber annualized growth rate) that would equate to 32 million subscribers by the end of 2020, or roughly a $10 billion unit (it entered 2016 at a $2.5 billion annualized revenue run rate). Said another way, AT&T has completed 1.6 million net additions or 7% of their (minimum) 23 million net addition five-year goal.
With $7.5 billion in growth over the next five years in Mexico alone, AT&T deserves a global communications provider designation. The follow up question is: "What's the halo effect of the Mexico investment on U.S. (likely Cricket) wireless growth?" We commented a few weeks ago that Cricket is poised to have a very strong quarter (approximately 400,000 net additions, which will be their fourth consecutive quarter at this level), and while a lot of this is attributed to solid execution, some of their growth has to be tied to a stronger Mexican operation. Note: we previously mentioned the possibility of bundling Cricket with DirecTV. There's a growing sentiment that more Mexico success will spill over into retail prepaid net additions.
Bottom line: AT&T's broad and global strategy needs a corresponding scorecard if they are to receive the credit due for their execution in the financial markets. If they fail to steer the conversation, they will fall into the same retail postpaid wireless comparisons that will mask the full extent of their efforts. Communicating the full impact of Mexico is a good starting point.
Can Verizon become a content and applications company?
There was lots of speculation last week that Verizon Communications is going to proceed with a bid for Yahoo (see Bloomberg article here). As was the case with the AOL acquisition, Yahoo brings with it some ad platform assets (enhanced through 2014's acquisition of Brightroll) and also a legacy brand associated with Web portals, news and email. There is no doubt Yahoo's acquisition would bolster Verizon's content/media position.
To answer the question above, let's look at the performance of AOL since Verizon acquired the company:
1. Verizon has kept key talent, including CEO Tim Armstrong, through the past year (the one-year anniversary of the closing is late June, and we might see some activity then, but the transition has been smooth). This is a good sign for integration with Yahoo assets.
2. AOL/Verizon's first acquisition, Millennial Media (closed October 2015), has gone extremely well. Recently, AOL promoted Mark Connon, a top Millennial exec, into a key role in the company. Given Millennial Media's previous operating relationship with Verizon, it's not a real surprise that the integration went smoothly, but it provides evidence that integrating most Yahoo ad platform operations should not be a challenge.
3. Both aol.com and Verizonwireless.com websites have been performing better since the acquisition (see Alexa measurement results for Verizon wireless and aol.com nearby). In comparison, AT&T has had a slight rise over the same period (and is U.S. ranked No. 70), T-Mobile US' ranking is No. 200, and Sprint's is No. 302.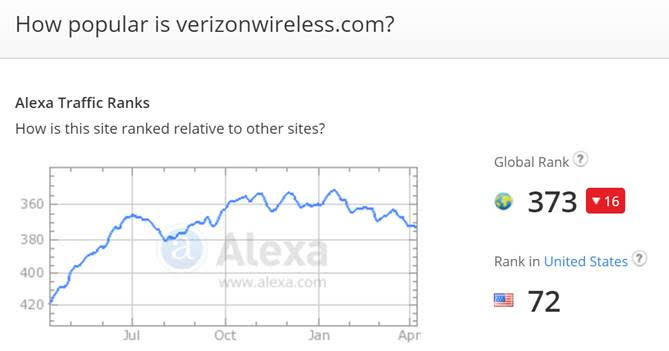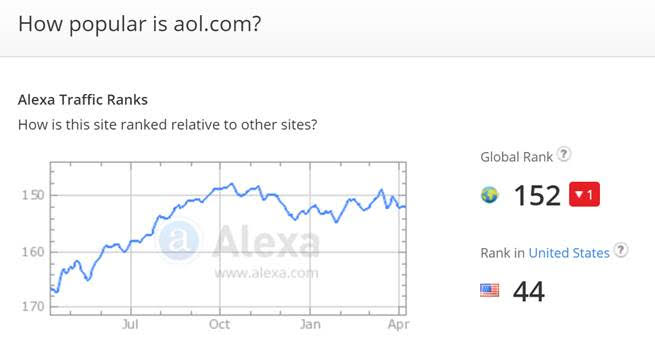 The old thesis that "Verizon will screw it up" just isn't holding up. Go90 is doing well (top 5 in the "Entertainment" category in both the iTunes and Google Play stores and top 100 in free apps overall), and signing up new content (see latest signings here).
Verizon's potential acquisition of Yahoo would add $8 billion to the bet (using the figures from the Bloomberg article). That would bring the total media investment to $13 billion and make Verizon one of the top online/app content producers in the world. It's a long way from DSL, private lines, collocation and wireless voice, but there's a growing body of evidence that they could pull it off.
Can Sprint use their current network collateral and lease financing vehicles to transform the company?
Last week Sprint announced they will be selling network equipment assets for $3 billion and receiving proceeds from these assets of $2.2 billion. This will provide immediate liquidity to pay down debt maturities of approximately $4 billion due in the next 12 months. With this transaction, Sprint has emerged as the pioneer with customer handset leases and company equipment leases.
We have shown this chart from Morningstar several times (link is here), but it is worth providing one more time:
Sprint has approximately $34 billion in debt with $5.3 billion due in the next 18 months. They have been cutting costs with vigor and constantly looking for ways to improve their network performance (we reported in a previous column that cost cutting will likely take precedent over growth in the first quarter results and result in negative postpaid phone additions). A sale leaseback of network assets solves the December maturity, but March is a different story.
Bottom line: If the repayment of the December note restores bond market confidence, Sprint's leasing transaction could trigger a refinancing of some of the March 2017 maturities. However, if Sprint has to collateralize additional assets, including spectrum, the cash committed to repaying bankruptcy remote lenders could exceed the projected discounted cash flows of the company. More to come with their April earnings announcement.
Will T-Mobile US pre-announce first quarter operating results this week?
In 2015, T-Mobile US waited until the actual news release to disclose earnings (they were terrific). Right now T-Mobile US is in the middle of the 600 MHz auction and has not scheduled any events prior to May that would serve as a pre-announcement venue. Most analysts expect they will have a strong quarter driven by increased advertising (albeit they are competing with more political ads as a result of a competitive primary season) and lower churn (Binge On has been a "churn stopper" according to the company).
The biggest questions raised by many of you are "does Binge On help or hurt growth?" and "what are the long-term effects of Binge On?" We'll devote an entire column to the overall network pressure their latest program brings, but the long and short of it is Binge On helped the network in 2015, and will further help the network in 2016, and will hurt network performance in 2017 and beyond (when T-Mobile US has network densification completed and more 600 MHz spectrum to deploy). Overall, Binge On will put to rest the argument that consumers would gladly trade off paying more for higher resolution. In fact, the results will likely show the exact opposite.
To support the "it has not hurt network performance so far" let's examine the RootScore results since the beginning of the year. As of last Friday (April 8), RootMetrics released 59 market results (out of 125 they review semi-annually). Of these 59 that have been released, T-Mobile US has won (including ties) 13 markets and finished second (including ties) 15 times. Of these 28 first or second place finishes, they have beaten AT&T Mobility 10 times and tied with them 15 times (the other three times AT&T Mobility finished first and T-Mobile US finished second). These figures represent a big improvement over 2013 and 2014, and continue their LTE expansion and densification started in 2015.
There are no signs of a weakening network from these recent reports. In fact, it's very likely T-Mobile US' quality metrics are improving because of the immediate network benefit Binge On provided. Standard-definition video quality is OK for consumers while they are out and about, but at home or in the office Wi-Fi speeds take over.
Bottom line: While the long-term prospects of zero-rated data are uncertain, the short-term benefits are clear – Binge On will be shown to attract and (more importantly) retain customers. We will know more when earnings are (pre)announced.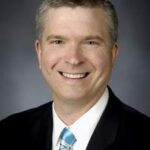 Jim Patterson is CEO of Patterson Advisory Group, a tactical consulting and advisory services firm dedicated to the telecommunications industry. Previously, he was EVP – business development for Infotel Broadband Services Ltd., the 4G service provider for Reliance Industries Ltd. Patterson also co-founded Mobile Symmetry, an identity-focused applications platform for wireless broadband carriers that was acquired by Infotel in 2011. Prior to Mobile Symmetry, Patterson was president – wholesale services for Sprint and has a career that spans over 20 years in telecom and technology. Patterson welcomes your comments at [email protected] and you can follow him on Twitter @pattersonadvice. Also, check out more columns and insight from Jim Patterson at mysundaybrief.com.
Editor's Note: The RCR Wireless News Reality Check section is where C-level executives and advisory firms from across the mobile industry share unique insights and experiences.