More millennials enter the consumer marketplace each year and their effect is drastically influencing a multitude of industries. Millennial consumers are mobile driven and hate not being able to engage with businesses on their terms. With the increased adoption of mobile devices, there has also been a fundamental change in consumers' business expectations. Analyst firm Forrester Research has dubbed this "the mobile mind shift" – the "expectation that I can get what I want, anytime, in my immediate context."
The customer service industry in particular has seen a significant change in customer preferences. According to a Harris Poll, 64% prefer text messaging vs. calling for customer service, and 44% would rather send a text than wait on hold. Moreover, recent research on texting and toll-free number support found that these customers aren't waiting for companies to announce texting capabilities, they are texting their toll-free and landline customer service numbers anyway. The aforementioned research found that a staggering 400,000 attempted messages were sent to just a subset of toll-free numbers of Fortune 100 businesses during a one-year period. Even with this small sample size, customers are communicating loud and clear that they want to be able to contact businesses via text messaging, and enterprises need to be listening. In order to satisfy this customer need, enterprises and mobile carriers must work together.
The history
Enterprises have traditionally worked with carriers to facilitate standard call-based customer service, with the carriers providing the connectivity for their call centers. These carriers provided voice calling into businesses' IVR systems so that thousands of customers could simultaneously call into a contact center. Those contact centers usually support toll-free numbers and local numbers for receiving customer calls to their IVR systems and live agents. As companies have begun adding text messaging as an additional communications channel, carriers are working with text message aggregators to enable a cross-carrier capability for these business contact centers to meet growing customer expectations.
How it works
The world of text messaging is moving further away from standard person-to-person messaging, toward automated two-way communication like enterprise-to-person messaging. The business phone number or "address," which you use to send text messages comes in a variety of messaging formats – short codes, long codes, text-enabled landlines and toll-free numbers – and each offer something different.
Short codes are five- to six-digit numbers, which unlike 10-digit telephone numbers, do not support voice communication. Traditionally used for marketing use cases, they typically take six to eight weeks to implement due to the carrier review and approval process. Long codes, on the other hand, are virtual 10-digit phone numbers that are used to send and receive text messages and can handle voice calls. They are much more affordable than short codes and provisioning usually takes as little as a week. Currently, they can't be used for high-volume E2P traffic and are better suited for lower volume use cases.
Text-enabled, toll-free numbers represent the newest frontier in E2P messaging. There are over 47 million toll-free numbers in the U.S. able to receive these message-based inquiries. These are 10-digit phone numbers capable of sending and receiving standard rate text messages and making/receiving voice calls. Currently, there's very light carrier regulation on this new solution, making provisioning quick – often less than a week. By text-enabling toll-free numbers, businesses can provide support via text message. For example, "Call or Text us at 1-800-YOURNUMBER" is a call-to-action that provides consumers with the option to select whichever method of engagement they prefer to communicate with the businesses.
The matchmaker
Using this new technology requires global businesses to work with carriers more effectively. The best way to ensure that this technology adoption happens smoothly and efficiently is to utilize a mobile messaging aggregator.
These aggregators have the most reliable messaging route between a business and a customer. In most cases, these aggregators provide additional value on top of their direct carrier connections, high-capacity messaging throughput and geo-redundant services. For example, aggregators have long-standing partnerships with carriers, can answer your questions, share guidance and best practices, and work with carriers on your behalf.
The result
Enterprises with existing call centers might be thinking, "We already have a system that works. What's the return on investment for me to implement this?" Text-enabled numbers, if used effectively, can reduce calls by 40%, improve the overall customer experience and decrease overhead costs associated with call centers and customer service departments. In fact, most operators are able to handle six to eight chat sessions simultaneously, instead of just one voice call. Additionally, the Harris Poll found that 77% of millennial consumers are likely to have a positive perception of companies that offer texting.
As businesses woo millennials, these services will become even more important. Text messaging via text-enabling toll-free numbers can mobilize contact centers by providing a better customer engagement experience. Global organizations need to listen to their consumers, begin implementing this technology before their competitors and utilize it to meet their customers' communications expectations. When enterprises and carriers are able to get together with the help of messaging aggregators, the result is a happy customer base.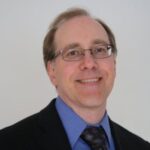 Tim Fujita-Yuhas currently serves as director of product management and new product strategy for OpenMarket's Mobile Engagement Platform, specializing in enterprise mobile engagement services. He is responsible for product strategy and business planning for the company's mobile messaging solutions. Prior to joining OpenMarket, Fujita-Yuhas held a variety of product management positions focused on voice, video and mobile communications, and SaaS technologies. While at Varolii (acquired by Nuance in 2013), he was responsible for the company's cross-channel platform, APIs, and developed their mobile app with push notification service. While at Cisco's unified communications business unit, Fujita-Yuhas managed its industry-leading UC products. Fujita-Yuhas graduated from Boston University with a Masters in software systems engineering.
Editor's Note: In an attempt to broaden our interaction with our readers we have created this Reader Forum for those with something meaningful to say to the wireless industry. We want to keep this as open as possible, but we maintain some editorial control to keep it free of commercials or attacks. Please send along submissions for this section to our editors at: dmeyer@rcrwireless.com.