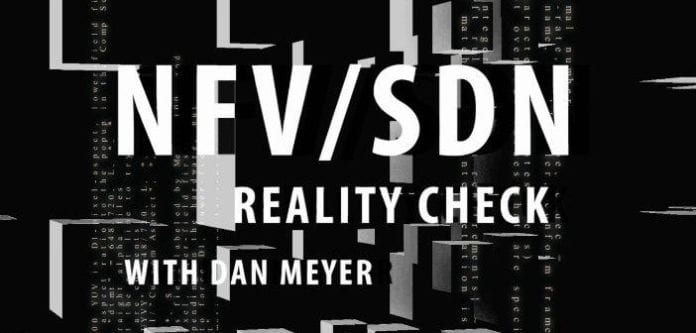 The Linux Foundation discusses its ONAP Project, which is focused on consolidating efforts around open source orchestration and management.
On this week's "NFV/SDN Reality Check," we speak with The Linux Foundation to discuss its recent move to consolidate its open source enhanced control, orchestration, management and policy platform and Open Orchestrator Project into the newly formed Open Network Automation Platform Project.
The move, which The Linux Foundation announced earlier this year, merged the open source ECOMP and Open-O work into the ONAP Project into a single focus on open source orchestration and management efforts designed for "real-time, policy driven software automation of virtual network functions that will enable software, network, IT and cloud providers and developers to rapidly create new services."
On this week's show, Arpit Joshipura, GM for networking and orchestration at The Linux Foundation, discusses the organization's reason for the merger, what the reaction has been from group members, what benefits those members should see from the ONAP initiative and how ONAP fits into The Linux Foundation's other telecommunication industry focused efforts like OpenDaylight and Open Platforn for Network Functions Virtualization.
ONAP founding "platinum" members include Amdocs, AT&T, Bell Canada, China Mobile, China Telecom, Cisco, Ericsson, GigaSpaces, Huawei, IBM, Intel, Nokia, Orange, Tech Mahindra, VMware and ZTE; with "silver" members including ARM, BOCO Inter-Telecom, Canonical, China Unicom, Cloudbase Solutions, Metaswitch and Raisecom. The Linux Foundation said it would establish governance and membership structure for ONAP, with the board set to guide business decisions, marketing and ensure alignment between the technical communities and members.
"Creating a combined team of the initial open source ECOMP members with existing Open-O members bodes well for the project's success," said Chris Rice, SVP of Domain 2.0 architecture and design at AT&T. "We expect more consolidation in this space, and we expect many more service providers and other technology leaders to join us in this important work, which benefits the entire industry."
Others noted the move should allow for a more cohesive approach for the telecommunications space as it looks towards broader deployment of software-defined networking and network functions virtualization technologies.
"Our close collaboration with AT&T during the past year and the broader new scope of the ONAP project is we believe a unique opportunity for our industry to make the SDN/NFV ecosystem scale while avoiding its fragmentation," said Alain Maloberti, SVP of Orange Labs Networks, referencing the carrier's ECOMP work with AT&T. "This 'network operating system' will enable fast growing, innovative and interoperable network and application services at a global scale."
Thanks for watching this week's show and make sure to check out our next "NFV/SDN Reality Check" when we are scheduled to speak with Viptela on the SD-WAN market.
Bored? Why not follow me on Twitter.