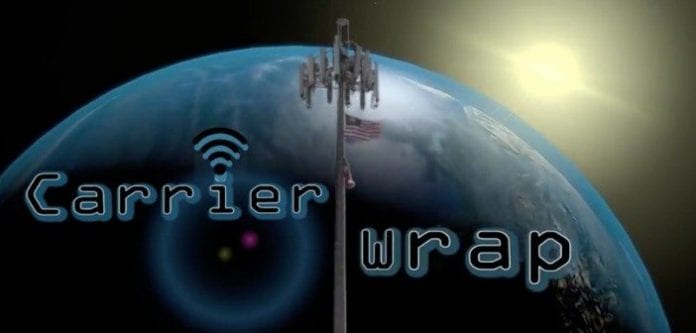 Sprint COO of Technology Guenther Ottendorfer digs into the carrier's recent technology announcements set to bolster LTE and 5G plans.
On this week's "Carrier Wrap" we speak with Guenther Ottendorfer, COO of technology at Sprint, to get an update on the carrier's latest LTE and "5G" technology plans.
Few wireless carriers have been as busy on the technology front over the past several months than Sprint, which has touted a number of new advancements tied to bolstering its current LTE network and sets the stage for the carrier's move towards the launch of 5G technology.
The first push came late last year, when Sprint announced plans to use high performance user equipment technology to extend coverage of its 2.5 GHz-based TDD-LTE network by up to 30%, or to nearly match the coverage characteristics of its LTE network using the 1.9 GHz spectrum band. The enhancement, which recently garnered Third Generation Partnership Project approval, comes from a power upgrade in the device designed to allow for greater uplink connectivity support.
The HPUE announcement also came with news that Sprint had recently completed the rollout of 200 small cells in Manhattan, with the deployment showing increased network speed compared with previous network performance. The small cells were said to work in combination with the carrier's macro sites also using the same spectrum band, but with the respective deployments using different channel deployments and thus removing interference concerns.
Sprint is betting heavily on small cell deployments to both increase density and performance of its network as well as reducing deployment costs. Sprint CFO Tarek Robiatti noted last year the carrier feels small cell deployment costs can come in at about 60% to 70% lower than traditional macro sites once all aspects of deployments are factored.
Building on those moves, Sprint took center stage at the recent Mobile World Congress event to highlight a pair of demonstrations with vendor partners Nokia and Ericsson.
With Nokia, Sprint said it's demonstrating massive multiple-input/multiple-output antenna technology designed to boost cell capacity by eight times compared with a standard LTE deployment. The MIMO demonstration taps into TDD-LTE spectrum with 64-transmit/64-receive technology for downlink and uplink on an existing LTE frequency.
With Ericsson, Sprint said it was demonstrating network speeds of up to one gigabit per second using 60 megahertz of 2.5 GHz spectrum. The demo uses Ericsson's LTE-Advanced features including 4×4 MIMO, 256 quadrature amplitude modulation technology, the vendors "Lean Carrier" solution and three-channel carrier aggregation.
On this week's show, Ottendorfer dives into the wave of announcements, breaking down what each means for the carrier and when Sprint expects to begin reaping the benefits from the technology moves.
Thanks for watching this week's show and make sure to check out our next "Carrier Wrap" when we are scheduled to speak with Dan Hays from PwC's Strategy& division to get his views on 5G and the internet of things coming out of this year's Mobile World Congress event.
Bored? Why not follow me on Twitter.