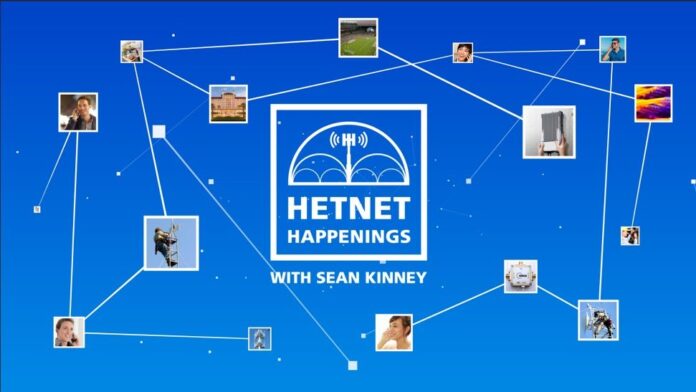 On this episode of HetNet Happenings, host Sean Kinney takes you inside the Dell World exhibition, which concluded this week in Austin, Texas.
In the first clip, Dell founder Michael Dell discusses the company's just announced acquisition of EMC for $67 billion.
"We're very excited about this combination. It gives us a world leading company in the four significant areas of IT today, in servers, storage, virtualization and PCs and it gives us an incredible position in the IT of tomorrow; digital transformation, converged infrastructure, the software-defined data center, hybrid cloud, security and mobile," Dell said. "The combination also give us an incredibly strong go-to market engine with access to the world's largest companies, as well as an incredible reach into small and medium sized businesses and emerging markets around the world."
The new company is expected to have an $80 billion revenue stream moving forward. While Dell made it clear the company was still focused on its PC business, it was clear that the company believes virtualization and data infrastructure are the future.
In the second segment, Lee Burnette of Dell's marketing division, takes the viewer through some examples of what he calls "future tech." Augmented reality, smart home and cyber security solutions are highlighted.
Finally, the Dell World closing plenary, a panel focused on IoT as a means to realize the future of the connected world, is highlighted.
Hosted by Aarti Shahani, a tech reporter for NPR Business Desk, panelists were Alexis Ohanian, co-founder & executive chairman at Reddit; Aneesh Chopra, co-founder and EVP at Hunch Analytics; Paul Rogers, president & CEO of Wurldtech and GM of GE Industrial Cyber Security; Geoff McGrath, chief innovation officer at McLaren Applied Technologies; Joyce Mullen, VP and GM of Dell OEM Solutions; and Michael Raynor, director with Deloitte Services.
Shahani framed the conversation: "The point of this panel is basically to talk about the 'Internet of Things,' the promises, the applications, the way it's being used in the enterprise and for the consumer. And to talk about things about it that are inspiring and maybe also scary. It's clearly one area where arguably technology is outpacing our ability to process it, manage it, regulate it and use it."
For previous episodes of HetNet Happenings and other RCRtv productions, click here, or check out the RCR Wireless News YouTube channel.
Stuck in traffic or video blocked at work? Check out the HetNet Happenings podcast:
[soundcloud url="https://api.soundcloud.com/tracks/229737759″ params="color=ff5500&auto_play=false&hide_related=false&show_comments=true&show_user=true&show_reposts=false" width="100%" height="166″ iframe="true" /]