When it comes to the in-building wireless market, systems integrators have typically been defined by the type of cellular coverage solutions they offer and the types of customers they are willing to service.
There are big iron DAS integrators that only do massive venues of more than a million square feet; passive DAS installers of repeaters and coax for small businesses; broadband and cabling installers; microwave tower solution providers; as well as IT network and Wi-Fi installers that are contracted by IT departments.
Over the past year however, the lines between these integrators and installers have been blurring. The big iron DAS integrators that traditionally only install highly sophisticated solutions, rightly refuse to install lower end solutions that don't provide the QoS of an active DAS. At the same time, the massive million sq. ft. venues that need active DAS solutions are becoming fewer in number, while there is abundant potential market in the middleprise (i.e., venues from 25,000 sq. ft. to 500,000 sq. ft.). Active DAS integrators have been looking at the middleprise market and seeking out solutions with the QoS of an active DAS but able to solve in-building cellular coverage problems within a middleprise budget and accelerated timeframe.
Broadband and microwave system installers, who are used to deploying complicated outdoor systems, are finding they have skillsets and expertise that reduce the learning curve and make it easier to get up to speed on deploying a middleprise in-building cellular coverage solution. They are also interested in this huge market.
At the same time, networking, WiFi, and passive DAS installers have been looking to offer more to their middleprise customers. This requires an in-building cellular coverage solution that provides better uniform indoor coverage, is easier to install, and is easier to maintain – with just a few hours of certified training that expands on their existing skillsets.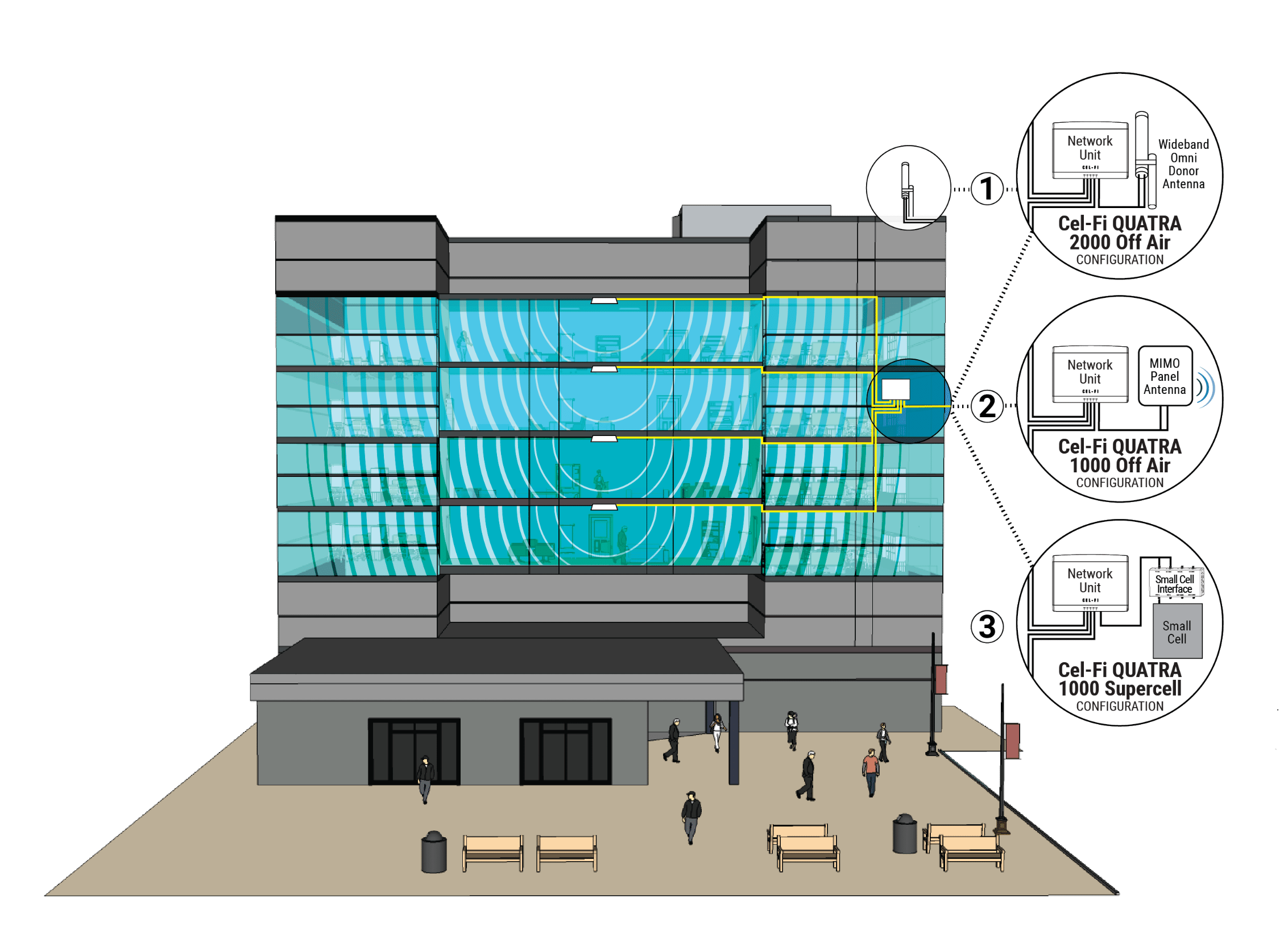 Since Nextivity introduced the Cel-Fi QUATRA active DAS hybrid for the middleprise last year, I've had the pleasure of working with the full spectrum of integrators that say QUATRA is the solution they have been looking for to meet the needs of the middleprise market. The solution has self-organizing edge intelligence and is approved by all major carriers as network safe on their 3G and 4G/LTE networks. It offers vastly improved coverage over passive DAS, installs in just weeks compared to months for an active DAS, and provides built-in installation tools and remote management to simplify maintenance without truck rolls. It is also available at a cost that fits the middleprise budget.
Here is what a few of these systems integrators are saying:
"Cel-Fi QUATRA is the disruptive solution that the middleprise has been waiting for, and by adding it to our DAS portfolio, we are reinforcing our leadership as a top distributor in the in-building wireless market," said Charlie Schulz, Director of In-Building and DAS at Alliance Corporation.
"Cel-Fi QUATRA fills the gap between active DAS solutions that are very expensive and take a lot of time to install, and the lower end passive DAS solutions that generally don't provide the QoS now demanded by guests at hotels," says Dodd Pellant, CEO of DPC IT Solutions, a system integrator that has a large client base of tier one hotels. "This product is a perfect 'best of breed' fit for a large percent of hotels. It comes in at the right price point and is much faster to install and easier to maintain, helping us to fulfill our commitment to our clients by providing the right technology for their unique business needs."
"Cel-fi QUATRA, with its IT design, power and intelligence, has enabled Dataflow to become effective installing in-building cellular coverage solutions into the small-medium enterprise," says Glen Grotendorst, CEO of Data Flow Communications, a system integrator specializing in wireless LANs and WAN solutions with secure wireless and microwave back-haul. "The intelligent system allows us to quickly train our technicians for successful, efficient installations. This has allowed us to add a solution to our portfolio that previously required too many man hours for design and installation that resulted in a very long sales cycle."
"We have made Cel-Fi QUATRA our primary solution to resolve in-building cellular coverage problems in the middleprise," says Bruce Sundman, President of Teknick U.S., a consultant and system integrator for the entire wireless network from the backhaul and towers, to high capacity inbuilding and WAN solutions. "We became highly proficient with QUATRA in record time and it has added a profitable revenue stream to our existing business."
For examples of how Cel-Fi QUATRA resolved in-building cellular coverage problems for a government agency with multiple locations, and at a major newspaper, download the case studies.
About Tim Lewis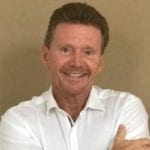 Tim Lewis has built and directed wireless mobility partner channels for over 20 years, beginning with Ingram Micro where he played a role in driving the convergence of data, voice, and video solutions through resellers. Tim directed successful partner channels at Intel, Nomadix, Bytemobile, and Sierra Wireless before launching Nextivity's first partner Channel in the U.S. around the Cel-Fi family of smart cellular coverage solutions.