Service providers remain averse to deeper NFV and SDN deployments due to risk concerns over carrier class support, according to a recent Strategy Analytics report
A new report from Strategy Analytics suggests service providers first move on virtualizing their network and service platforms to reduce risks associated with deploying network functions virtualization into cloud environments.
The firm cited ongoing concerns regarding "carrier class" reliability of NFV and software-defined networking solutions in support of commercial services, which has sequestered initial deployments to more limited enterprise models.
"Operators are finding it risky to move to SDN/NFV on their public networks without true carrier class network virtualization," explained Sue Rudd, director of service provider analytics, wireless networks and platforms at Strategy Analytics. "They are successfully implementing NFV in the data center or for virtual customer premise equipment. But data center and end user equipment virtualization do not have the demanding requirements that public telecommunications networks do."
Colleague Susan Welsh de Grimaldo, director of wireless operator strategies at Strategy Analytics, echoed the concern.
"As operators strive to adopt new processes for their digital transformation to 'all-IP' networking, it is important that they minimize the risk of service disruption by leveraging proven technology," Welsh de Grimaldo noted. "Changing operations processes while simultaneously installing unproven 'bare metal' solutions could dramatically increase the risks of NFV deployment. That could actually delay the rollout of SDN/NFV next-generation networks."
As part of the report, the firm suggests 16 requirements for virtualizing networking platforms as "a first step on the road to the NFV compliant public 'telco cloud,' " highlighting five vendor platforms it claims meet the requirements across different network and services.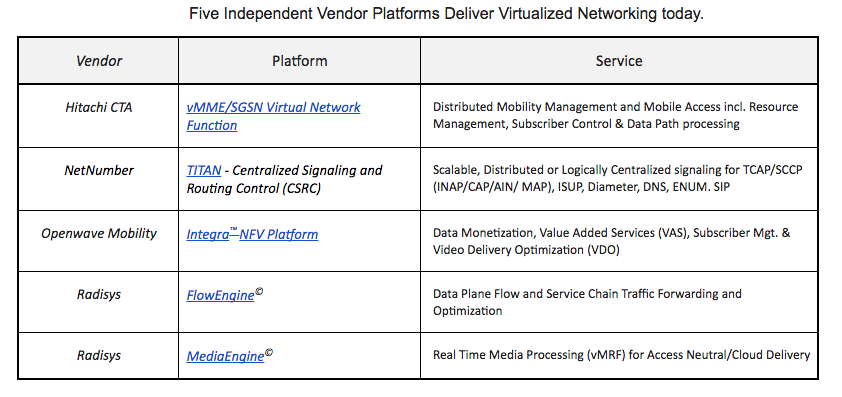 Bored? Why not follow me on Twitter
Photo copyright: copacool / 123RF Stock Photo