AT&T CEO Randall Stephenson met with Mexican President Enrique Pena Nieto last Thursday and announced that the company would be investing approximately $3 billion to bring the new AT&T network up to global standards (full announcement here). Contained in the announcement are some specific milestones that AT&T is looking to achieve:
1. While the investment will cover 100 million people (roughly five-sixth of the country) by the end of 2018, 75 million (62%) will have LTE by the end of 2016. As we have seen with U.S. network development, the metros are relatively easy – it's the highways and more remote towns that can take a lot of time.
2. In a page out of the early days of U.S. mobile development, AT&T will offer its Mexico customers attractive U.S. roaming packages and also allow them to use their community minutes to call from the U.S. to Mexico. My understanding is that unlimited text messaging will be included in new plan structures, placing them on a more competitive front with Latino-focused mobile virtual network operators.
3. AT&T is making a strong commitment to revamp customer service and diversity programs to improve the lives of each employee and make AT&T Mexico one of the most desired places to work.
Bottom line: AT&T has created a different coverage map, which will make it more competitive. Entering as the No. 2 provider, it will create a calling community of nearly 120 million people. This is consistent with AT&T's strategy to be an integrated communications provider with both wireline and wireless products and services.
Let the FCC complaints begin!
Long-time readers of this column know that the recent Open Internet regulations represent an open door for redefinitions of peering and government oversight of network engineering practices. This process received its first trial this week with the informal complaint of Commercial Network Services, a Nevada-based corporation operating data centers in Los Angeles, London and New York City, against Time Warner Cable, one of several broadband Internet access service providers in the region.
To be brief, the complaint requests that the Federal Communications Commission mandate that TWC change where they peer and the size of their peering port with CNS. One of the websites in question is www.sundiegolive.com, which features live webcam views of various parts of San Diego. Note: The popular Web statistics-gathering website Alexa currently estimates that Sundiegolive is the No. 372,978 most popular website in the United States, and CNS was ranked at No. 220,585 in the U.S. This site likely gets a few hundred unique visitors per day. According to Alexa, the average time a user stays on the site is just under two minutes.
CNS believes that Time Warner Cable is violating the Open Internet rules for the following reason. From their informal complaint letter to the FCC dated June 22, 2015:
By refusing to accept the freely available direct route to the edge-provider of the consumers' choosing, TWC is unnecessarily increasing latency and congestion between the consumer and the edge provider by instead sending traffic through higher latency and routinely congested transit routes. This is a default on their promise to the BIAS consumer to deliver to the edge and make arrangements as necessary to do that.
Clearly, this is not an issue of site access, since some traffic is getting through, but speeds that are delivered to Time Warner Cable customers, particularly for Sundiegolive's newly launched high-definition (2 megabits per second, per screen)/multi-screen views (12 Mbps, per screen) of San Diego. CNS would like TWC to connect at three common peering sites for free, but Time Warner points to its peering policy (see here), which has certain rules and regulations.
While peering policies are sometimes accused of being shrouded in a cloak of complexity, they are, in fact, as we have explained in this column several times, anything but. The Internet was established on the premise that networks would avoid the costly and dispute-ridden construct of voice networks, which charge intermediate backbones for originating and terminating traffic. The common rule/guideline is that networks of similar size and scope, regardless of when they were established, should exchange traffic at mutually agreed-to points for free. There are exceptions made (Cox Communications, another Southern California cable company, appears to have made one for Sundiegolive), but TWC has chosen to stick to its policy, despite the threats made by CNS' CEO, who said in an e-mail attached to the complaint, "I filled something like this out before for TWC. Clearly, our network is more than capable of peering with yours and I intend to prove to the FCC that anything to the contrary from TWC is only a ploy to unreasonably demand paid peering. I know they are itching to get into TWC business so I'm sure it will be good enough for them."
It is interesting that CNS has not chosen to use an intermediary –  transit network – to connect to TWC, but instead only used public peering points. If CNS had used Level3 or Cogent, for instance, it would have been able to clearly show the speed differences between TWC's public and private connections, and would have made a much stronger case than showing the same video stream over Cox. Both Cogent and Level3 do not participate in the "Any 2" facility in Los Angeles for a reason (Any 2 is one of the three facilities CNS requests TWC interconnect – a full listing of the Any 2 participants is here). The complaint said it is about Level3 and Cogent's transit rates and policies as it is about Time Warner Cable's peering policy.
In another FCC administration, this informal complaint would be tossed in the circular file (even Karl Bode of dslreports.com, hardly a friend of TWC, has called the complaint "silly"). However, this FCC and White House are looking for precedent and legacy, and they may have found the key to rewriting 20-plus years of established commercial agreements. More to come as the complaint progresses.
Regulating Google's search algorithms (at least for shopping)
One of the stories that has had scant coverage in the U.S. but could impact the way Google's search engines operate is unfolding in Europe. This is one of the "penultimate" trends for which the implications to one of America's startup darlings could be severe.
Without going into significant detail, the European Union's antitrust chief filed charges against Google in mid-April that alleged the company favored its own Google Shopping site even though the search query should have returned a rival's site because it was a better match (more here in this The New York Times article). Google has to respond to these claims by next Friday.
A few weeks ago, the 100-page charge sheet was released to several complainants, including The Wall Street Journal (not surprisingly, News Corp. is one of them – full article here). In the charge sheet, it is recommended that Google use the "same underlying processes and methods" when presenting rival shopping-comparison services on its search page. This apparently goes beyond Google's own suggestion that it allocate a specific amount of search result real estate to rival sites.
The charge sheet also alleges that these uncompetitive practices have been going on for at least six years across 12 European countries. Their recommendation carries with it hefty fines which could exceed $6.6 billion. And, the EU antitrust division has yet to complete its investigation into Google's Android phone practices; specifically rules governing the search results for apps in the Google Store and also Google Maps functionality.
Google has tried to quickly respond to these charges by making some organizational changes. The company named a new head of European operations in February, Matt Brittin, who recently issued a mea culpa through the Politico publication (full interview here):
"We don't always get it right," Brittin said. "As far as Europe is concerned: we get it. We understand that people here are not the same in their attitudes to everything as people in America. We just didn't have the people on the ground to be able to have some of those conversations as we grew."
Brittin goes on to say in the same interview that there is no evidence that any of the claimants have been harmed by Google's practices and that many of them are U.S.-based companies.
Changing how a search engine works, whether on google.com, or maps.google.com, or in the Google Play store, is a big deal. Each change can impact the profitability of Google's sites and its competitiveness against well-heeled rivals such as Apple and Facebook. And U.S. regulators will be hard pressed to justify returning more Google-friendly results (anti search neutrality) in light of their recently enacted network rules. If you are interested in the U.S. Department of Justice and FCC investigations into Google's network practices that were subsequently dropped in early 2013, more is available here from The Wall Street Journal.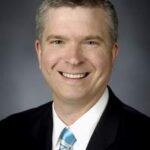 Jim Patterson is CEO of Patterson Advisory Group, a tactical consulting and advisory services firm dedicated to the telecommunications industry. Previously, he was EVP – business development for Infotel Broadband Services Ltd., the 4G service provider for Reliance Industries Ltd. Patterson also co-founded Mobile Symmetry, an identity-focused applications platform for wireless broadband carriers that was acquired by Infotel in 2011. Prior to Mobile Symmetry, Patterson was president – wholesale services for Sprint and has a career that spans over 20 years in telecom and technology. Patterson welcomes your comments at jim@pattersonadvice.com and you can follow him on Twitter @pattersonadvice. Also, check out more columns and insight from Jim Patterson at mysundaybrief.com.
Editor's Note: The RCR Wireless News Reality Check section is where C-level executives and advisory firms from across the mobile industry share unique insights and experiences.