As opposed to the country's 2.5 GHz spectrum auction, Brazil's 700 MHz auction had almost no premium over the set minimum prices and the government raised much less than it expected. Also, the proceedings resulted in no new entrants into the country's hotly contested mobile market.
The auction, which was held on Sept. 30, resulted in only four of the six licenses being purchased by telecom operators. Those four included Claro, TIM, Telefonica and Algar. Auction proceeds came in at $2.38 billion (R$5.851 billion), well below the $3.34 billion (R$8.2 billion) expected by the government. The absence of Oi, which announced last week that it would not participate in the auction, appeared to have curtailed the total amount raised. However, analysts say that it wasn't the only reason.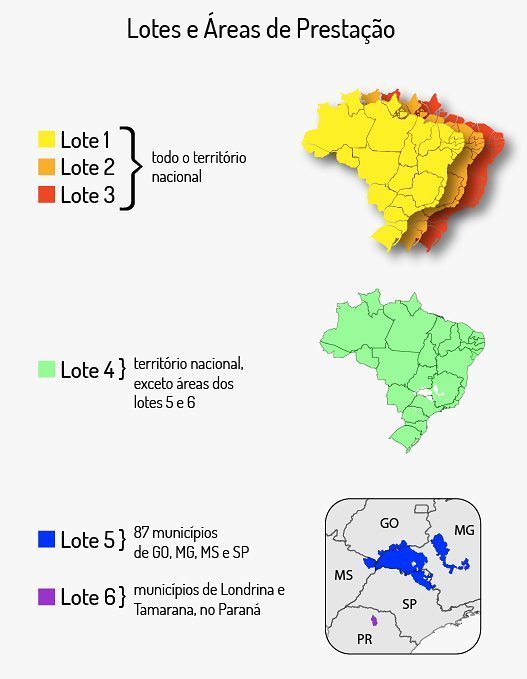 Ari Lopes, analyst at Ovum Brasil, said that the auction results were frustrating and that the "4G" market will be less competitive without Oi.
"The auction should not have been rushed the way it was, the impression was that the government prioritized its short-term agenda (using the features of the auction to reduce its fiscal deficit)," Lopes noted in a comment to RCR Wireless News.
Three of four largest telecom operators secured licenses (10 x 10 megahertz) to deploy LTE services using the lower 700 MHz spectrum band, with local carrier Algar securing a license to deploy services in the area where it operates. America Movil's Claro paid about $793 million (R$1.9 billion) — a 1% premium over the minimum price — for the nationwide "lot 1" licenses that was said to be the best license available.
Telecom Italia's TIM paid almost the same price for the nationwide "lot 2" license, while Vivo, which belongs to Spanish group Telefonica, paid no premium — $784.48 million (R$1.9 billion) — for the "lot 3" license. Claro, Vivo and TIM will also spend $368 million (R$903.9 million) each to fund clearing activities in the bands, which includes moving the current broadcast tenants, acquiring set-top boxes for the Bolsa Familia initiative and mitigating interference with the remaining television broadcasters.
"I believe that the scenario ahead is based on rationalization of costs and investments," said Renato Pasquini, analyst at Frost & Sullivan, in an interview with RCR Wireless News. "Operators should intensify sharing (or outsourcing) infrastructure, which also can involve spectrum sharing, and they should continue the trend towards consolidation in the market in search of greater scale and gain efficiencies."
Pasquini added that plans to accelerate customer migration from 2G to 3G services will remain a necessary challenge as operators look to shutter those legacy 2G operations in order to direct additional spectrum assets toward their 4G operations.
More Latin American region news:
Colombia announced the country reached 9.3 million broadband connections at the end of June, surpassing the goal set by its Vive Digital government program. Mobile connections accounted for nearly 4.7 million subscriptions, with 3G connections making up the majority of those subscriptions. The country ended June with 52 million mobile lines, or a penetration rate of 109.5%, with prepaid accounting for nearly 80% of all mobile connections.
Brazilian telecom regulator Anatel gave AT&T the go ahead to acquire Sky.
Mobile commerce platform provider Movile announced a $15 million investment in Apontador, a consumer review service for local businesses and restaurants. Movile said the goal of the investment is to make Apontador a mobile-first platform that connects people to local businesses while nurturing local commerce for small merchants.
Millicon's Tigo said it planned on adding 400,000 homes to its cable TV coverage this year. The growth includes all of its Latin American operations and follows the launches of satellite TV service in Bolivia, Costa Rica, El Salvador, Honduras and Guatemala.
Chile is expanding its public and free Wi-Fi offering. The government said it will offer 350 new hot spots in nine Chilean regions.
Wondering what's going on in Latin America? Why don't you follow me on Twitter? Also check out all of RCR Wireless News' Latin American content.