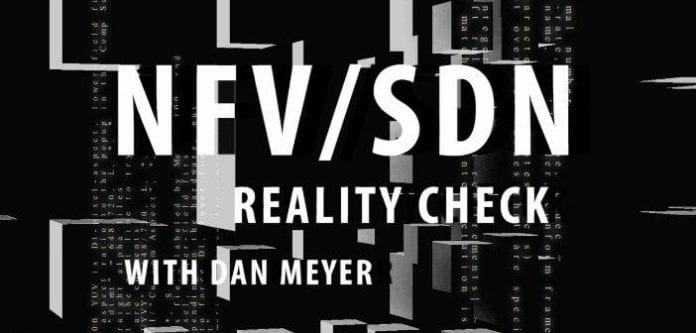 NFV and SDN deployments remain sporadic, though development advances have bolstered platforms with the focus now on making them work better.
On this week's NFV/SDN Reality Check we speak with Michael Brenner, chief architect for Network Functions Virtualization at Gigaspaces, to discuss the firms growing focus on the network functions virtualization space as well as challenges it sees in driving an interoperable ecosystem behind NFV, software-defined networking and cloud platforms for the telecom industry.
Brenner was recently hired at Gigaspaces having previously worked at ClearPath Networks where he served as SVP of product strategy overseeing product management, standardization and open source strategy for the company's platform for virtual customer premises equipment use cases. Brenner also worked at Alcatel-Lucent and Bell Labs for 25 years.
At Gigaspaces, Brenner is tasked with leading the company's standardization strategy for NFV and SDN, and product strategy for the company's Cloudify and ARIA project. Cloudify is an open source, TOSCA-based cloud orchestration framework designed to provide lifecycle automation of enterprise and NFV applications, while ARIA is an open governance reference implementation of TOSCA and is used in the Cloudify product.
Brenner notes that while the pace of deployments has perhaps been slower than expected, the market has now reached a point "of no return."
"If you would have asked me a year ago, there were still many doubters in the industry," Brenner said. "I think … we have reached the point where everybody's convinced that NFV is here to stay and the question now is not so much can NFV work, but how can we make it work better for the operators."
Thanks for watching this week's show and make sure to check out our next NFV/SDN Reality Check when we speak with VeloCloud on its work with carriers in the SD-WAN space.

Bored? Why not follow me on Twitter.