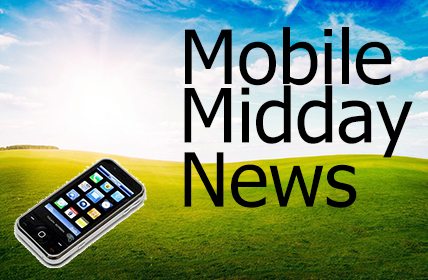 Dec. 4, 2014
[soundcloud url="https://api.soundcloud.com/tracks/179996041″ params="color=ff5500&auto_play=false&hide_related=false&show_comments=true&show_user=true&show_reposts=false" width="100%" height="166″ iframe="true" /]
Today's Mobile Midday News is brought to you by TelecomCareers.com, the industry's largest resume database and job board.
Reporter Joey Jackson visited Google Fiber's new office in Austin, Texas. Google Fiber has already been deployed in Stl. Louis, Missouri, and Provo, Utah. The service rolled out in Austin this week.

The Federal Communication Commission's broadband spectrum auction continued today with total bids topping the $41 billion mark. Today the FCC changed the schedule to include six rounds of daily bidding instead of four. Right now there are five individual licenses that are valued at more than $1 billion apiece.

New York Gov. Andrew Cuomo is pushing a $500 million broadband expansion plan that's set to get moving in 2015. The program is designed to foster economic development, particularly in the state's technology sector. That also comes with an emphasis on more digital learning in public school classrooms.

Editor Kelly Hill discussed the highpoints of her recent interview with marketing analytics firm Globys.

The Arizona Coyotes National Hockey League team just got a new distributed antenna system in its Gila River Arena. The DAS was installed by Crown Castle and will improve in-building coverage and capacity for visitors to the venue.

Verizon Wireless appears to be moving forward on plans to begin refarming 1.9 GHz of broadband spectrum. The move is designed to support Verizon's 4G LTE service. That portion of spectrum is currently being used for legacy 3G data services.