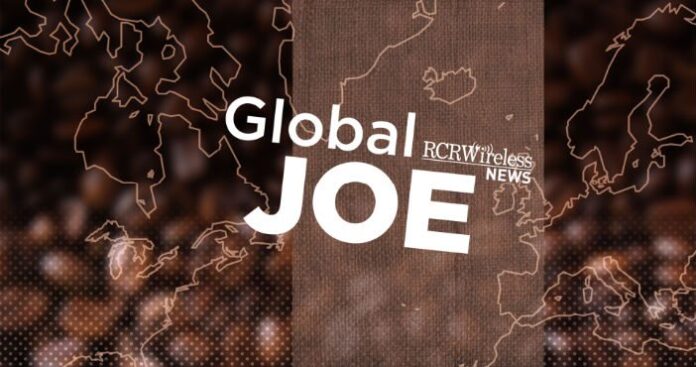 Global Joe: Daily Telecom and ICT News Episode 107
[soundcloud url="https://api.soundcloud.com/tracks/179948068″ params="color=ff5500&auto_play=false&hide_related=false&show_comments=true&show_user=true&show_reposts=false" width="100%" height="166″ iframe="true" /]
Global Joe is brought to you by TelecomCareers.com, the industry's largest resume data and job board.
NTT DoCoMo announced new technology to push their goal of offering 5G mobile service by 2020. The new hardware is a multi-element integrated antenna and circuit equipped with an ultrathin filter designed for 15GHz multi-band antennas.

A European anti-trust watchdog group has launched an investigation in carrier Orange. The investigation targets a proposed $4.1 billion acquisition of Spanish cable provider Jazztel.

Hewlett-Packard and Telecom Italia have announced a partnership that will see the carrier use HP's server and cloud platforms to virtualize network environments through a transition to telco cloud.

Vodafone Chief Executive Officer Vittorio Colao has denied he is planning a takeover of Liberty Global, the parent company of Virgin Media. Speculation has been rampant that a possible deal was in the works but they may just be rumor.

Google Fiber unveiled its Austin, Texas, office space, complete with demos of the Gigabit connectivity. Google Fiber is already available in St. Louis, Missouri, and Provo, Utah.