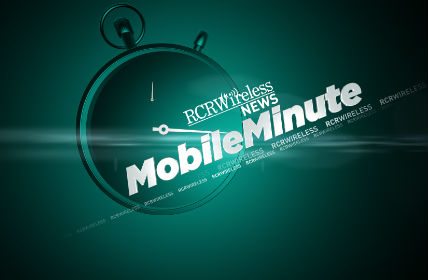 ARM's new chip design
Noting that the smartphone is becoming the primary computing device for many people, ARM Holdings launched its newest processor design this week, called the Cortex-A72. The company says the new chip will offer more than three times the performance of last year's processors, and will use 75% less power to do it. ARM said that Cortex-A72-powered smartphones will deliver 50 times the performance seen in smartphones five years ago.
These designs are not expected to hit the market until next year. ARM said ten manufacturers have licensed them so far, but the only ones the company named were MediaTek, HiSilicon and Rockchip.
"Clearly, the likely suspects for the A72 are Qualcomm, MediaTek and even (eventually) Samsung," said analyst Will Strauss of Forward Concepts. "Add to that Marvell, who is stronger in 4G than most people know." Apple has traditionally used custom designs from ARM, but Strauss thinks that could change with ARM's new architecture.
"The new ARM A72 is such huge advance, it could convince Apple to stop their own 'dynamic logic' customizations and go for something closer to a 'vanilla' A72 solution," said Strauss.
Analyst Linley Gwennap disagrees, and says that there will still be many customized ARM designs in upcoming smartphones.
"Apple, Samsung, Qualcomm, Nvidia, and others are designing their own high-performance ARMv8 CPUs instead of using Cortex-A72, which is why they are not listed as A72 licensees," said Gwennap.
Cellular One taps ClearSky for small cells
In other news, Cellular One has tapped ClearSky Technologies to help plan its small cell deployments. Cellular One is the first customer for ClearSky's NetView 360 software that helps operators figure out where they need small cells and how they can be integrated with the macro network and with Wi-Fi.
"We recognize the effectiveness of small cells to fill coverage gaps and increase capacity, but so many unknowns-such as the ideal locations, quantities and small cell types-have prevented us from moving forward with deployment," said Judd Hinkle, CEO of Cellular One. "NetView 360 eliminates the guesswork by answering these questions, and more while presenting side-by-side comparisons of different deployment options."
Follow me on Twitter.