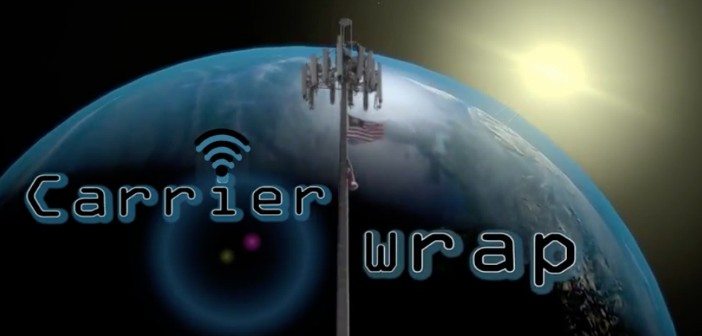 Federated Wireless CEO Iyad Tarazi notes continued progress in developing SAS platform, benefits of 3.5 GHz band for planned 5G deployments.
On this week's "Carrier Wrap" we speak with Federated Wireless CEO Iyad Tarazi to get an update on efforts to free up spectrum resources in the 3.5 GHz consumer broadband radio service band.
The Federal Communications Commission has been working for several years on freeing up access to spectrum in the 3.5 GHz for shared use. That work initially focused on up to 100 megahertz of spectrum, before being increased to 150 megahertz.
The 3.5 GHz band is now in the hands of the Department of Defense for use in certain radar installations, as well as by non-federal fixed satellite service earth stations for receive-only, space-to-earth operations and feeder links. The FCC's goal was to find a way for shared access to the spectrum without causing interference with existing users.
Initial plans included a focus on small cell deployments in support of LTE services, which aligned with the limited propagation characteristics of the spectrum band. The current plan includes three tiers of spectrum usage comprised of federal and non-federal incumbents, priority access licensees and general authorized access users. Access would be under a flexible model taking advantage of technology to reduce interference between users.
More recently, focus on the band has switched to it being considered one of the "low-band" options in support of 5G services expected to have a high reliance on spectrum bands above the 25 GHz level.
Federated Wireless recently announced a successful interoperability demonstration with Google's parent company Alphabet between their respective spectrum access systems designed to enable the FCC's planned shared spectrum plan for the band. The validation is a requirement for a multi-SAS administered CBRS band, which Federated noted could support higher data rate LTE access for mobile devices.
The companies said the demonstration included operational interoperability for their SAS platforms that validated the SAS-to-SAS interface protocol defined by the Wireless Innovation Forum. The demo is said to have shown an exchange of information between Federated Wireless' CINQ XP platform and the SAS developed by Alphabet's Access team required to protect interference-free operation by commercial and federal incumbent users in the 3.5 GHz band.
Federated Wireless also recently announced it had set up a test bed in Norfolk, Virginia, to demonstrate and verify its Environmental Sensing Capability, which it claims can unlock the value of shared spectrum in major metropolitan areas. The company said the ESC platform is designed to increase available spectrum in coastal areas while providing "prioritized, interference-free use by incumbent federal users."
"When the ESC sensor detects a federal transmission, it will activate a protection zone and inform the SAS to dynamically reallocate users in the area to other parts of the band," the company noted.
On this week's show, Tarazi provides insight into the importance of the SAS interoperability testing, potential benefits of the shared spectrum program for the telecommunication market as it moves towards the launch of 5G services and potential challenges still facing the CBRS program.
Thanks for watching this week's show and make sure to check out our next "Carrier Wrap" when we take a look at the 5G fixed wireless panel from our recent Enterprise IoT event in Austin, Texas.
Bored? Why not follow me on Twitter.