Cable co. receives two-year FCC testing permission
Cable company Charter Communications is extending its testing of 5G using a combination of millimeter-wave spectrum and midband airwaves with CBRS as the anchor, according to a filing with the Federal Communications Commission.
The cable company had originally requested and received a six-month period for testing of coverage and capacity of 5G mmWave using the lower 37 GHz band (37.0 – 37.6 GHz) in conjunction with the CBRS band in EN-DC mode. Now it will has FCC permission to continue its testing through August 2024.
Charter has been characterizing the coverage, capacity and performance of this system under various conditions of power levels and transmitter heights. In its original application, it said the project will "advance Charter's understanding of potential of 37 GHz data aggregation with mid-band spectrum as an anchor." The company added elsewhere in its STA application that the project will "advance the potential deployment of 5G fixed and mobile services."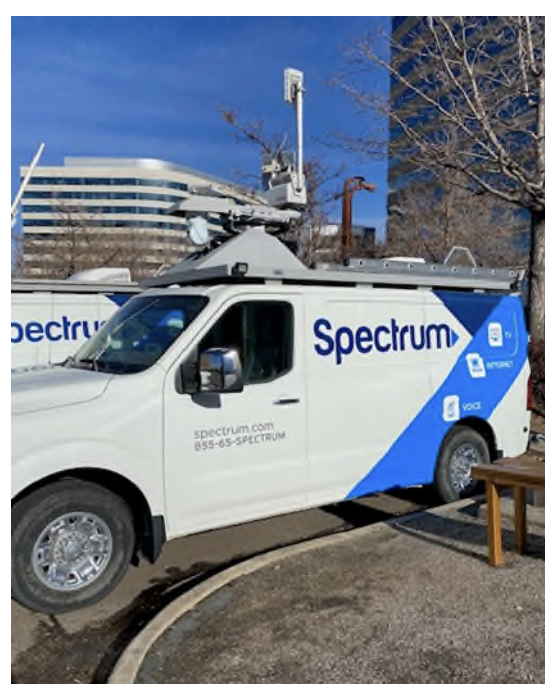 The tests are being conducted at two outdoor sites in Castle Rock, Colorado, using multi-point to multi-point integrated antennas that will be mounted at a height of 133 feet on existing towers with a 50-degree tilt. Customer premise equipment mounted on the top of several vans serves as the other end of the link.
The lower 37 GHz band was one of several millimeter-wave bands that the FCC handled in its "Spectrum Frontiers" order of 2019. The entire 37 GHz band is allocated for fixed and mobile use by a combination of federal and non-federal users. The lower portion of the band was made available by the FCC for coordinated "co-primary sharing" between federal and non-federal users, while the upper portion of the band was auctioned; that auction wrapped up with March 2020 and offered the largest amount of spectrum that the FCC has made available in a single auction, encompassing more than 14,000 licenses for Upper Microwave Flexible Use Service (UMFUS) licenses in the upper 37 GHz, 39 GHz, and 47 GHz bands. The auction raised about $7.5 billion in net bids.
Cable companies who participated in the CBRS auction (including Charter, Cable One, Cox, Comcast, Mediacom and Midcontinent) bid a collective $1.185 billion for 2,902 licenses in 1,013 counties.