Three says that usage of its 5G network has surged by an astonishing 385% since 2020
According to a new report released by UK operator Three, more users in the region are using its 5G services than its 3G services for the first time. The carrier's Mobile Britain 2022 survey claimed that usage of its 5G network has surged by an astonishing 385% since 2020, most likely the result of increased availability and adoption of 5G-capable smartphones.
"It's out with the old, in with the new for mobile users in the UK," commented Carlo Melis, chief network officer at Three UK. "5G has taken off like never before and it's telling that it has now surpassed 3G data usage on our network. Super-fast connectivity is the future for our customers — with sport and entertainment streaming two of the key drivers of data surges in the last year.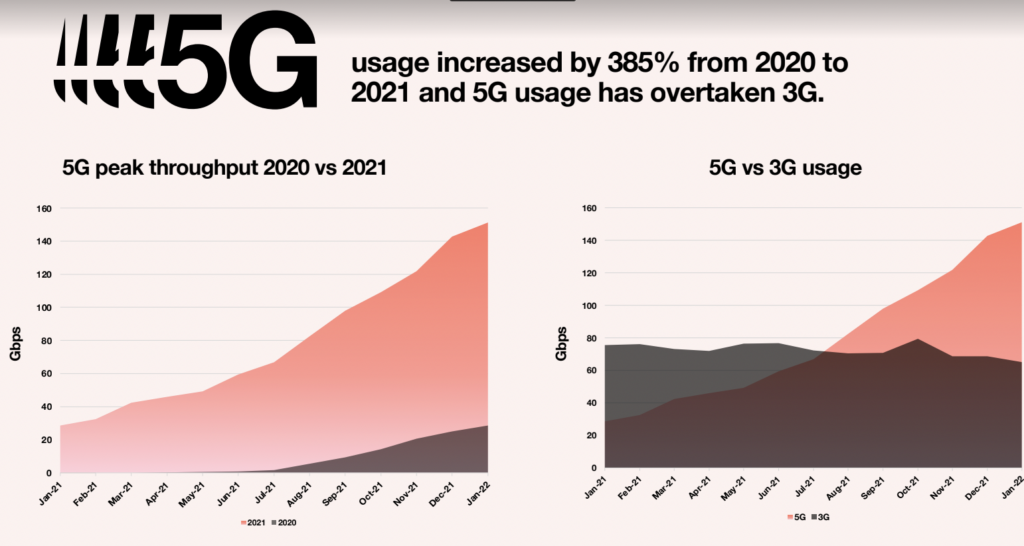 Sunday streaming is apparently one of the biggest drivers behind the increased 5G usage, with a third of respondents (30%) saying that they are more like to watch a TV or film on a Sunday than they were 5 years ago, with half (50%) of Brits saying they are streaming their boxset or film of choice rather than watching live or on DVD.
Other major factors include the Brits' love of football, which is responsible for 81% of monthly data peaks over the last two years, as well as the "old-fashioned phone call," which the carrier said saw a return to dominance during the pandemic, a trend that continued throughout 2021 and is also expected to do so in 2022.
"2022 is set to be the year of the phone call with two in five (39%) now preferring calling to texting and a third (30%) making more audio calls than pre lockdown," Three said.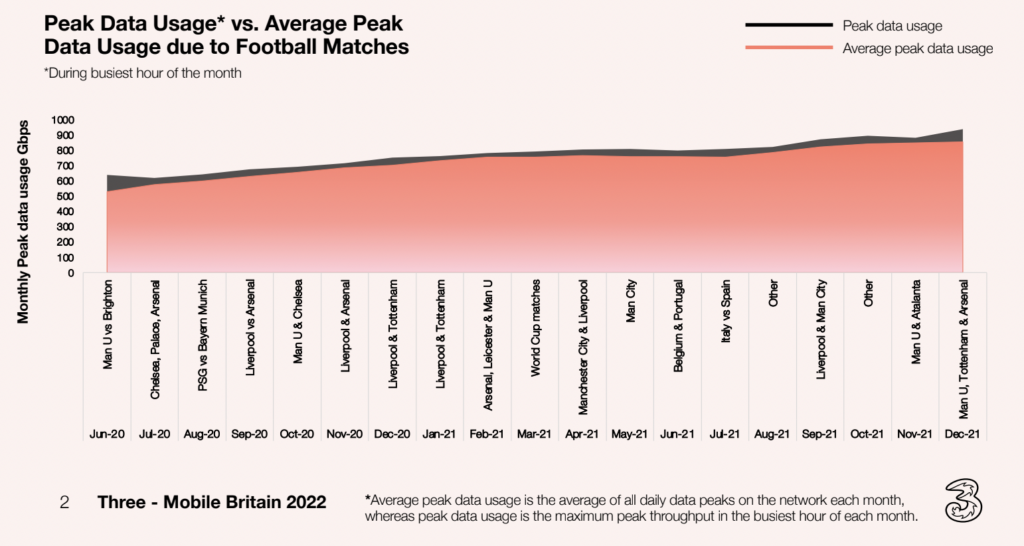 Three's 5G service is live in over 370 locations and covers more than a third of the UK population. Melis shared that the carrier is investing more than £2 billion in transforming its network and IT infrastructure to keep up with the growing demand for data.
"Speedy connectivity is so important for those small, everyday moments we all take for granted. Whether that's calling a loved one to talk about your day, getting everyone together to watch your favourite film on a Sunday or basking in the glory of a win from your local football team — connectivity brings us together," said Melis.