Fixed wireless Austin 5G trial integrates DirecTV Now
AT&T has launched its second fixed wireless "5G" trial in Austin, Tex., this time testing out millimeter wave spectrum for the delivery of live TV as well as broadband services.
After successful testing in the lab at its Middletown, N.J. facility earlier this year, AT&T is moving DirecTV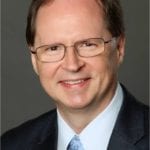 Now via millimeter wave to the field. AT&T said that it expects to provide speeds of up to 1 gigabit per second in the Austin test.
The operator tested out fixed wireless services to the enterprise with a different Austin 5G trial last year, and is working with Ericsson and Intel on the new test. AT&T said that the test will last several months, and that in the meantime it is also doing testbed work on 5G, plans to "delve further into the role of software-defined networks" and will "experiement with new virtualized-[Radio Accesss Network] core network capabilities later this year."
AT&T is doing both short- and long-term testing of mmwave systems to address gaps in knowledge of millimeter wave spectrum, according to Hank Kafka, AT&T's vice president of access architecture and analytics. He is responsible for AT&T's  "last mile" wireline and wireless access, from fiber to "5G" fixed wireless.
On the cutting edge of 5G development, AT&T is often engineering its own test scenarios and the equipment to support them, Kafka said. He told RCR Wireless News that the carrier has installed a 5G test system at one of its campuses to look at the behavior of the network under different environmental conditions and assess the impact of trees and foliage as well as rain, dew, wind and other weather events on both direct and non-line-of-sight transmissions. That systems is taking sustained measurements around the clock, across seasons, Kafka said.
While the operator is looking at seasonal changes via the campus testbed, on the other end of the spectrum is AT&T's "Porcupine" channel sounder that was developed in collaboration with National Instruments. The Porcupine is designed to conduct real-time measurement and monitoring of channel parameters and is based on NI's millimeter wave Transceiver System. It supports angle-of-arrival measurements – an important factor for the use of beamsteering in 5G. It is the first of its kind and conducts AoA measurements within 150 milliseconds, NI has said. The system also displays test results in real time, whereas traditional systems using pan-tilt units could take 15 minutes or more and involve data capture and then post-processing before producing a single test result in that time – while the Porcupine can produce around 6,000 measurements in 15 minutes, according to information from NI. Kafka called it a "high-speed microscope" that provides AT&T with a detailed understanding of channel behavior with very fast measurements.
"So we've got [the campus test network] in place to see how things change over time, and the Porcupine gives us the other extreme with 150 millisecond measurements," Kafka said.
Austin has been a focal point for AT&T's 5G efforts. AT&T launched its "5G Evolution" initiative — which despite the name, utilizes LTE Advanced Pro technologies — in April in Austin and plans to have support in more than 20 major metro areas by the end of 2017, including Indianapolis, Atlanta, Boston, Chicago, Los Angeles, Nashville and San Francisco. The use of unlicensed spectrum is also boosting current LTE networks: both AT&T and T-Mobile US announced the results of recent License-Assisted Access testing in California yesterday.