This week, we'll weave in earnings, discuss the implications of the new Charter, TWC and Bright House deal, and discuss the future of broadband in America
Trying to figure out a catchy title for describing broadband trends in the United States is tricky. Everyone knows that broadband speeds are growing (we are all witnesses), total connections are skyrocketing and business model shifts are beginning to take place that signal step-functions of demand growth (ask Hulu, Disney and others). Without a doubt there will be growth, but how much and where will it come from?
Nearby is the adoption rate of 25 megabit per second or higher speeds ranked by state. This is taken from Akamai's 2015 "State of the Internet" report. While 25 Mbps is a fairly arbitrary figure established by the Federal Communications Commission (a key figure in the competitiveness evaluation of the Comcast/Time Warner Cable merger), it is a proxy for the new residential world: concurrent high-bandwidth usage.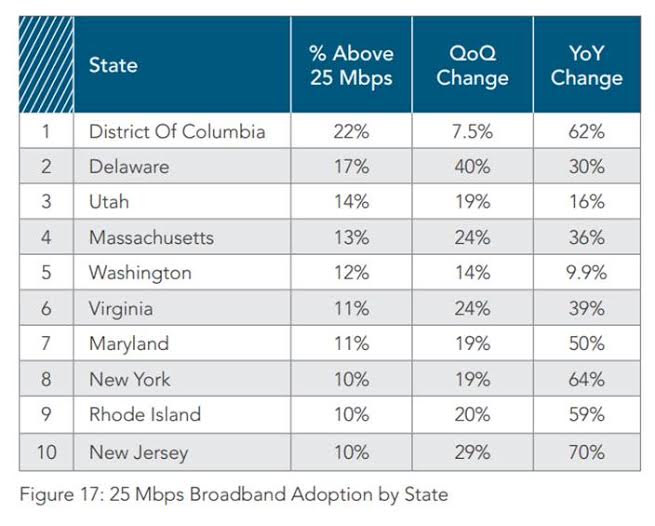 What's important in this report is neither that Delaware and the District of Columbia are topping the list (small geographical footprints can help this), nor that the vast majority of these states will still be in Verizon FiOS territory (eight of the 10 states). It's the annual growth rate. When speeds are available, customers will adopt in record numbers, up to an economic ceiling.
There are many in the traditional telco and cable communities with whom I have had the following conversation over the past four years:
Provider: I don't see the need to deploy [select new technology]. There's no use case for that speed level.
Me: That's the wrong question.
Provider: Can you envision how people will use 300 to 500 megabits or 1 gigabit per second?
Me: Yes. Over-the-top streaming, especially at 4K speeds. Resolutions will force more bandwidth needs per second. But it's still the wrong question.
Provider: Well, what's the right question?
Me: Can you make higher speeds affordable to more than 80% of your homes passed? Specifically, can you provide 75 Mbps or more for the same rate as 12 Mbps and make more money in the process?
Provider: Why would I want to do price down service?
Me: Which is more important, the total economic value created or the margin percentage on a given product line?
… and the conversation continues from there. Most product managers struggle with the idea that customers value availability over utility.
Instead of being in the telecom service provider industry, imagine that we were producing automobiles and trucks. Using the current utility theory, no one should be paying $45,000 to $60,000 for a gas guzzling BMW X5 or Infiniti QX80, or $80,000 or more for a Cadillac Escalade.
But they are. BMW X5 sales are up 17% form 2014; Cadillac Escalade 2015 unit sales up 18%; and QX80 sales are up 21% (full data table here). Combined, these three models sold 110,000 units in 2015. Consumers purchased these vehicles because of proven brand and performance, not for utility.
Envisioning tomorrow's broadband world begins with the assumption that many/most consumers would buy more bandwidth if the performance was consistent and the price/value tradeoff was right ($10 for 50 Mbps more). It continues with the assumption that bandwidth downgrades will be rare (and driven by economics, not availability).
It ends with the fact that product lines are quickly blurring between connectivity and content delivery. High-speed Internet services are quickly becoming the "new video." The interface between these lies in a next generation of set-top box, which merges OTT content with traditional broadcast media, live with on-demand content, and sponsored versus subscribed business models.
This model lends itself to traditional broadband providers who enjoy owner's economics for connectivity. That is, if they change their thinking from "what will customers use?" to "what will customers value?" That's the key to understanding broadband's "tomorrowland."
Charter merges with Time Warner Cable and Bright House Networks: what's next?
This week, thousands of cable executives will gather in Boston for the 2016 Internet and Television Expo. There will be endless discussions on the competitive threat posed by "5G" wireless services (which only poses a threat for about 50% of the consumer segment; business competition could prove to be much more significant), the financial impact of political advertising on second quarter earnings and profits (especially in states like California and Indiana) and what the FCC could do to the industry with a more progressive administration (think unbundled network elements or UNE-cable).
Walking tallest at this week's show will be John Malone and Tom Rutledge. In the vein of "good things come to those who wait," this duo has stood firm in their vision to consolidate a fractured industry and steer its direction. This vision became reality last week when the California Public Utility Commission decided to unanimously approve the Charter/TWC/Bright House merger.
At the federal level the new Charter agreed to several conditions, including:
1. Providing an affordable high-speed Internet solution to at least 525,000 homes nationwide.
2. No data caps for at least seven years.
3. Overbuilding (likely with a nationwide multidwelling unit initiative) 1 million homes nationwide in an effort to increase competition.
4. Free interconnection and favorable qualification conditions for content companies wishing to peer with the new Charter.
5. Agreeing not to undermine the viability of OTT providers for the next seven years.
These conditions are far more stringent than those imposed on any other wireline merger. Will they hamstring Charter's ability to compete?
The simple answer is no. While the name is new, the underlying organization will remain the same for the next few years. Charter territories will continue to lead with 60 Mbps service to residential and business customers (nothing slower is available). Time Warner Cable will continue to offer a wide variety of speeds starting at 3 Mbps for $15 per month. All of these speeds with come without caps.
Meanwhile, Charter will intensely focus on growing the next generation DOCSIS 3.1 services. As we discussed in the earlier segment, Charter will be working to make 100 Mbps a replacement to the current 60 Mbps in the near future and to use its global purchasing power to keep modem costs low (and available for direct purchase). Having a standard 100 Mbps rate will provide a near-term competitive advantage versus DSL. On top of this, Charter will continue Bright House and Time Warner Cable's rich history of municipal Wi-Fi deployments, likely leveraging their large business footprints to provide improved coverage and speeds.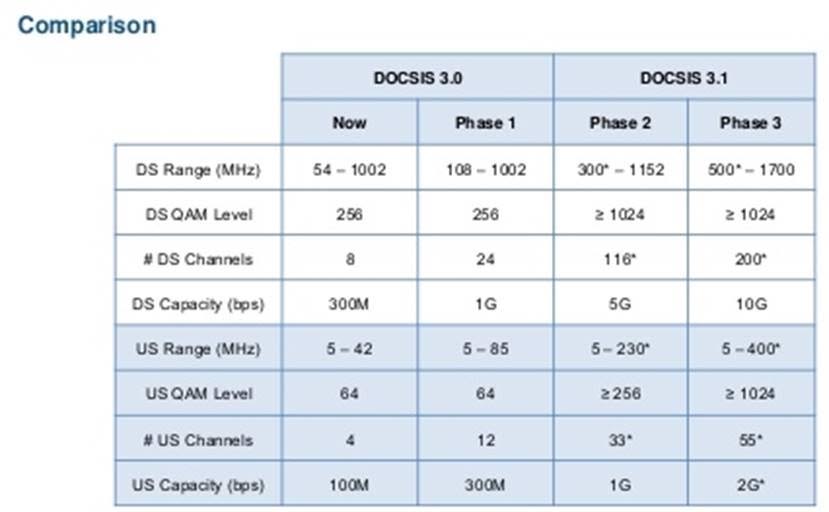 The greatest near-term changes to the new Charter will likely be in their commercial services unit. Coordinating fiber deployments (including potential small cell services to carriers), improving site serviceability tools and revamping trouble management will be some of the first changes seen in 2016. Also, the years of work put in by Time Warner and Bright House to build a joint Internet backbone will be immediately noticed by Charter customers.
On the cost side, self -service will become the mantra for both consumer and business customers. Whether this will include all existing products or is confined to newly launched products remains to be seen (to keep incremental headcount low during the transition to DOCSIS 3.1, it's likely some self-help capability will be needed for legacy products). Strong self-service tools will also mitigate the customer service "ping pong" that can happen with many mergers.
Bottom line: The new Charter will continue the traditions of their predecessor companies: speed, quality, consistency, service availability and value. To continue their pro forma growth trajectories, they will need to put more tools in the hands of their customers and define a brand around simplicity and speed. Having Liberty Global's purchasing power will help with overall cost structures and some franchise trading (known in the industry as "re-clustering") will improve economics even further.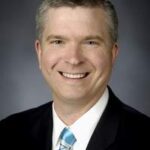 Jim Patterson is CEO of Patterson Advisory Group, a tactical consulting and advisory services firm dedicated to the telecommunications industry. Previously, he was EVP – business development for Infotel Broadband Services Ltd., the 4G service provider for Reliance Industries Ltd. Patterson also co-founded Mobile Symmetry, an identity-focused applications platform for wireless broadband carriers that was acquired by Infotel in 2011. Prior to Mobile Symmetry, Patterson was president – wholesale services for Sprint and has a career that spans over 20 years in telecom and technology. Patterson welcomes your comments at [email protected] and you can follow him on Twitter @pattersonadvice. Also, check out more columns and insight from Jim Patterson at mysundaybrief.com.
Editor's Note: The RCR Wireless News Reality Check section is where C-level executives and advisory firms from across the mobile industry share unique insights and experiences.