Sprint customers can now directly bill an $11 monthly charge for Amazon's Prime service with features already available to most mobile customers
Sprint has teamed up with Amazon.com in now allowing wireless customers to charge their monthly Amazon Prime membership directly to their wireless bill.
In return for having the $11 monthly charge directed through Sprint, those customers will have access to Amazon Prime's streaming movies, television shows, music and unlimited photo storage, among other Prime features. The carrier said the content would be available to customers across "compatible devices on-the-go or at home."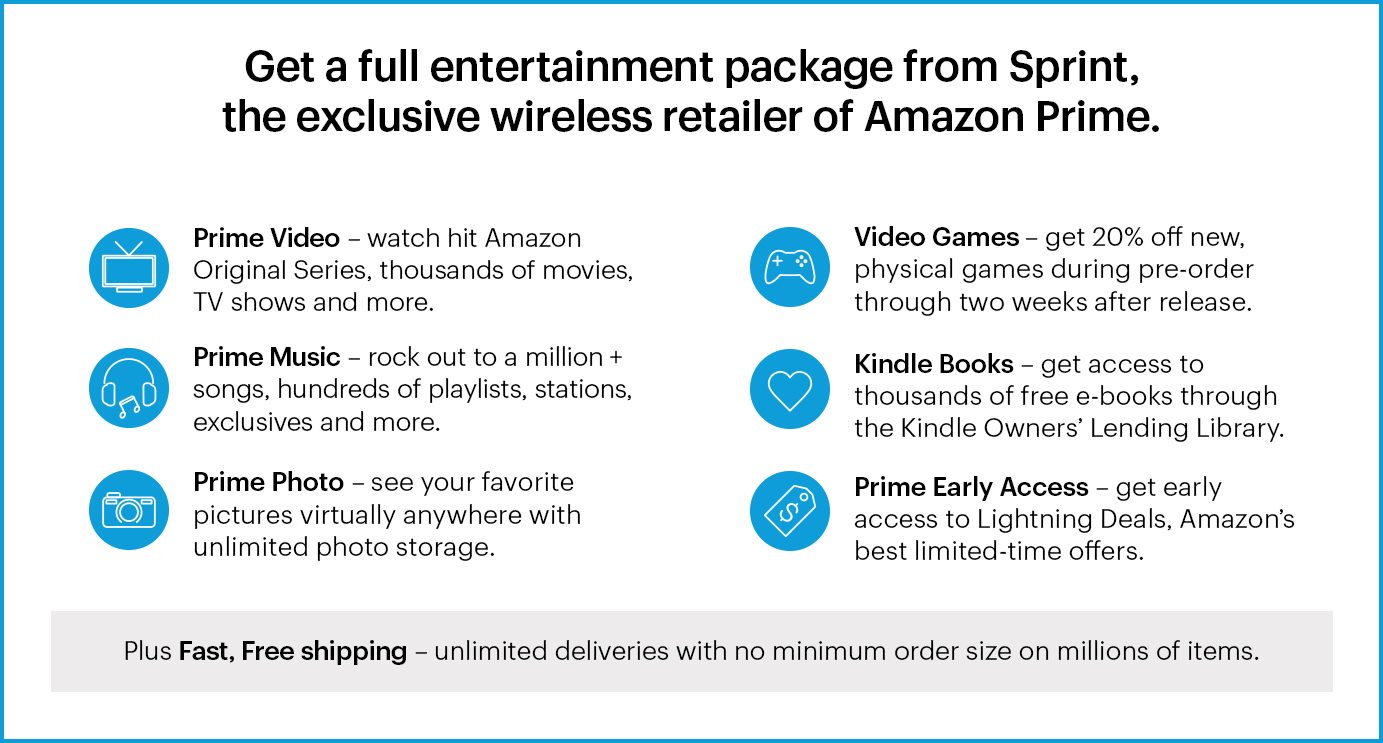 "We know customers love shopping on their mobile devices and having access to entertainment at their fingertips while on the go or at home – so we're excited to team up with Sprint to introduce this special Prime offer," said Jeff Blackburn, SVP for Amazon Business Development, in a statement.
Sprint customers will be dinged for any data service tied to the program, so it's not a competitor to T-Mobile US' Binge On platform, which allows customers to stream video content from more than 50 outlets without impacting their data buckets. The offer with Amazon is also priced at a premium compared with the $100 per year Amazon currently charges for its Prime service.
Nearly all of the features are also already available to mobile customers regardless of carrier through Amazon's various applications that can be downloaded either directly from Amazon or through the Apple App Store and Google Play store.
Parks Associates, which Sprint cited in its press release, noted the deal can benefit both parties, though it's likely to have a larger impact for the wireless carrier.
"Sprint customers have a low-cost option to enjoy all Amazon Prime benefits whereas Amazon gains a new channel of attracting Prime members," explained Harry Wang, research director at Parks Associates. "Sprint may benefit more from the partnership than Amazon does on subscriber gain and churn reduction, but Amazon may have more favorable revenue sharing arrangement. If Amazon finds such a partnership beneficial, it may seek operator channel support through similar deals in other countries to boost Amazon Prime adoption."
Sprint last year offered up one year of Amazon Prime service as part of a holiday promotion tied to select Samsung Galaxy smartphones.
Bored? Why not follow me on Twitter