With all the talk this week of the Apple Watch and recent announcements around MWC, it seems smartwatches are finally becoming more fashion-conscious. Something I strongly believe needs to happen to widen the appeal and longevity of people who want to wear these devices.
First, prior to MWC, LG Urbane announced its metal smartwatch with LTE and NFC functionality, and, I might add, is a nice looking watch. Although focused on the male consumer, which is great as I think men will be the early adopters of smart watches, they aren't the entire market opportunity.
Then came the Huawei smartwatch announcement at MWC, also metal. It is also nice looking, and personally I like the face better than the LG, but once again is targeted at the male consumer.
Of course we can't ignore the Apple Watch announcement earlier this week with prices ranging from $350 to $10,000 aiming at a wider spectrum of users. Once again, I would argue, mainly for the male consumer. And there's a site called Lumoid, that will let you rent the Apple Watch for $45 per week to try it out if you're not sure about the purchase. Apple is certainly marketing to men and women, and if anyone can figure out the correct packaging for such a product Apple can. But there's some work to do. They still look like bulky miniature smartphones to me, which is fine for a fitness tracker/sports watch, but for the watch I wear on a daily basis with business attire, etc., I'm not sure. Of course this is a personal opinion, but I want a watch that looks like a watch, not a miniature smartphone, on my wrist.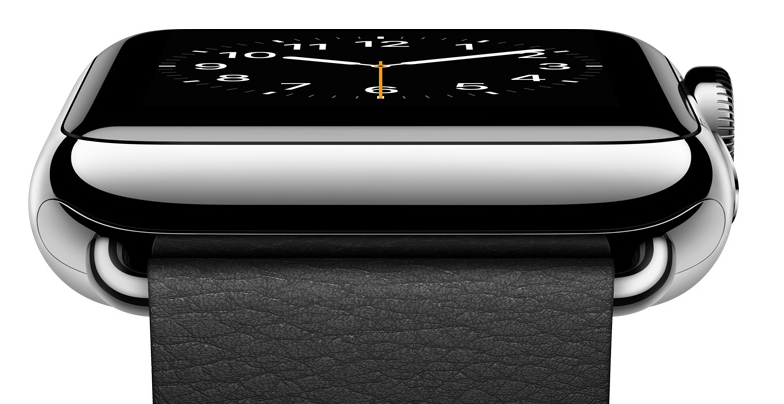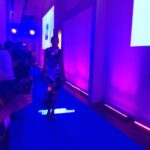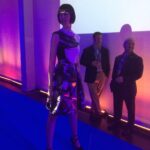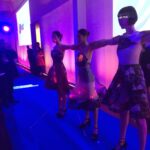 So what's a girl to do? I attended the MEF Connects event while at MWC and there was a wearables corner and fashion show provided by 360° Fashion. First up, wearable tech integrated into clothing. OK, this was all a bit space fantasy but still interesting.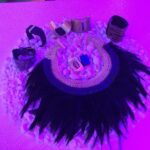 What was more interesting was jewelry that actually looks like something a woman will wear. The photos shown are pieces that have an interchangeable insert with all of the wearable electronics, so it can be switched up, depending on your mood that day. That is something I could embrace.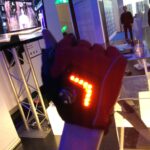 I also found the bike gloves that light up with turn signals very interesting. Another example of a fashion-conscious idea that solves a real problem – cyclist safety. Although there is ongoing work to enable handlebars of bikes to do the same thing, a glove is something that is interchangeable regarding the style, age or type of bike being ridden.
Then there was jewelry with light sensors that changed color based on music. Just for fun, but I found it amusing. While I can't really say this would be a huge seller, it was something fun for a Friday afternoon.
Wearables are great, but the statistics show that tracker-type product users get bored with them after 90 days and stop wearing them. I also wonder if we'll see a similar phenomenon occur with smartwatches that require daily charging and programming. Not sure about everyone else, but I don't want to have to think about my watch that much – wear it, take it off, wear it again.
For wearables to really take hold in a wider market, style is a key factor. There are only so many people who will not care what it looks like and buy it just because it's cool. To be a mass-market success there must be different options that appeal to not only different price points, but to potential consumers with different senses of style.
Like what you read? Follow me on twitter!
Claudia Bacco, Managing Director – EMEA for RCR Wireless News, has spent her entire career in telecom, IT and security. Having experience as an operator, software and hardware vendor and as a well-known industry analyst, she has many opinions on the market. She'll be sharing those opinions along with ongoing trend analysis for RCR Wireless News.