Next week is the GSMA's Mobile World Congress event in Barcelona, Spain, the mobile Internet and cellular telephone industry's largest global conference. The MWC 2015 show is expected to feature conference sessions, keynote speeches, over 1,900 exhibits, co-events, side events, evening parties and much more. The annual event has emerged as the No. 1 telecom must-go-to conference.
Many anticipate seeing the latest batches of smartphones and devices that are launched at the show each year, but there is much more going on. Infrastructure, business models and deal-making are surely more important than the handsets, although perhaps less celebrated. Here are a few things to expect to hear about, whether you're at the show, or anticipating the flood of news that will blast out of #MWC15.
Phones
We've already seen some of the bigger device launches tipped – by announcements, partial glimpses or "leaks," both staged and real.
Look out for the powerful, Samsung Exynos processor-powered Galaxy S6 and S Edge with a curved display around one edge – rumors say both edges. HTC had the best phone that few people bought last year with the M8. This year, HTC is expected to up the game with the One M9. Modular phones may make another appearance, but they only show up at trade shows, and never make enough sense to commercialize. Canonical will be back with another Linux phone, again missing a value proposition.
The attacking brands will push the limits of what a midmarket phone can do, hot on the heels of the top Western flagships. Look for good value from Xiaomi, OnePlus, Huawei, ZTE and Oppo. Lenovo is expected to launch no fewer than six Vibe phones to target different segments, and a new Yoga tablet that is a very small Windows-powered computer. That said, Lenovo has to live through the bad publicity it generated by putting the "Superfish" spyware on their PCs.
LG, Huawei and Sony look like they may miss MWC, and hold separate launches for their next flagships phones running into the summer.
By and large the flagship game this year will be dominated by models with:
• Faster processors like Qualcomm's Snapdragon 805 or better, and speedy GPUs.
• Google's Android Lollipop 5.1 operating system
• A pop from 2 gigabytes to 3 GB of on-board random access memory
• Curved to the edge screens
• A turn to more inclusion of metal construction
• Less intrusive OS "skins" like Sense and even TouchWiz (it's about time)
• Ever-improving cameras, features, lenses and software filters.
• Built-in voice over Internet Protocol and voice over LTE
• More manufacturers taking HTC's lead with front speakers
• 4K video capture; 1080p, QHD or up to 4K screens, at the expense of battery life.
• Larger screens, at the expense of battery life.
• Thinner and lighter, sometimes at the expense of battery life.
• More "turbo" charging to address the battery issues
All of which is to say … not much revolutionary, but still the usual strong evolutionary progress.
Smart watches
This year, expect smart watches to become more fashionable. This means rounder, thinner designs from the big vendors, but also a number of collaborations with traditional "wrist wear" houses. These more fashionable designs will have fewer features, but are a sign that the industry is taking aim at mass-market consumers who may want "less geek screen, and more unseen."
The watches to beat are the Motorola 360, with a solid blend of style and features, and the Pebble, with the best battery life among the leaders – both of these vendors may offer updated versions. Samsung is expected to roll out a new Gear iteration with a round face and rotating bezel. HTC is rumored to have a watch to launch in partnership with the expected One M9 smartphone.
LG is expected to introduce a watch with an LTE cellular radio in it, although it's not clear that the Samsung cellular watch has proven the usage case for such a device. A "watch phone" made more sense in the 1990's, when our phones were used only for voice. Now, with over a million available apps, a watch with limited functionality seems a very weak substitute for a smartphone. With a watch as the sole mobile device, you give up a lot of apps, silicon horsepower, screen real estate and battery life when you try to substitute it for a phone.
Pre-show, Pebble announced the Pebble Time watch, using a color e-paper screen and with a reported 7-day battery life. The Pebble Time includes a microphone and is said to work with Android Wear, which will bring its functionality much closer to leaders like LG and Motorola … all while preserving its winning battery life. The only thing lacking is a touch screen, which is nonessential with voice input defeating touch interactions with a tiny screen.
The big question is whether anyone at MWC will shake up the screen/power trade-off. Since battery technology evolves slowly, this trade-off can only be "solved" by using an e-ink or a color Mirasol display from Qualcomm. Pebble is ahead here again. And yes, Apple is coming – but isn't here yet.
5G
Get ready, 5G is here in full force and will be walking the walk at the Fira Barcelona Gran Via. (In related news, check out "The Emperor's New Clothes.") The Barcelona event news is already gearing up a full-force marketing push for 5G networks. But 5G is as loosely defined as a Picasso painting, and nobody is even sure what it is. Despite that, no vendor wants to be the only one not claiming to have it. So, we'll hear about every innovation – good and bad – under the rubric of 5G. This also will not take us closer to consensus on what 5G is, since the various marketing pushes will be going in all directions.
Here's tactical advice for anyone visiting MWC or reading the news flow coming from Spain: Try to decipher the news by filtering out any claims or references to 5G. Look to the actual innovation and rate it on its merit. And don't be surprised if LTE-Advanced enhancements are miscast as 5G. Whether network function virtualization, heterogeneous networks, E-ICIC, centralized radio access networks, spectrum use, small cell, licensed-assisted access, wideband, carrier aggregation, self-optimizing networks, digital baseband, ENodeB, or whatever – lots of this stuff is really good – don't buy into the 5G hype.
That said, we expect to see plenty of real cellular network developments. Among the pre-show hints released so far, Nokia is talking virtualization and radio cloud; Ericsson is promoting its IP-transformative "Digital Telco" products reminiscent of a more modern IP multimedia subsystem; and Alcatel-Lucent is going to promote cloud RAN.
LAA will feature strongly in vendor presentations, as it is the use of licensed and unlicensed spectrum together for LTE. Nokia Networks, T-Mobile US, Ericsson and Qualcomm should be among the enthusiasts. Expect to hear lots about LAA and also the 5 GHz unlicensed band in general. It's still not clear if the operators share the same appetite for LAA as the vendors, but time will tell.
NFV
NFV is the future technology that is here today, so this is one area where the solutions are shovel-ready, and not just "slideware." What separates NFV from many other network technologies is that every stakeholder is on board: carriers, vendors, innovators, enterprises and subscribers. This will be one hot topic at MWC this year.
MWC NFV booths and solutions will include such topics as: service agility, no vendor lock-in, OpenStack and open standards, orchestration solutions for the NFV elements, SDN, legacy integration, scalability, and "cloudification" of the infrastructure.
The virtualized network functions we may see include: network security, session border controller, voice and video transcoding, with virtual CPE as a long shot. To date, VNFs seem to focus on forward-looking functions rather than replacing legacy systems. That's because telecom operators are reticent to mess with, overlap or replace the installed base of equipment that already works, and thus NFV will be applied first to newer functions.
Stephanie Owyoung, Worldwide NFV program manager at Hewlett-Packard, told us that almost all of the innovations we will see at MWC are reliant on carrier networks. And thus, improving the agility of those networks with virtualization technologies like NFV will help bring all the innovations to market. Owyoung pointed out that this cannot be a one-vendor solution, and those partnerships, ecosystems and open sourced solutions like OpenStack are essential to the progress of NFV.
IoT: connected home, cars, smart cities
The "Internet of Things" is not just a buzzword, it's real business and carriers are experiencing surprising growth. For example, Verizon Wireless enjoyed 45% year-over-year IoT sales growth. The carrier claims to manage over 15 million end devices, but didn't say how many of those had cellular radios – further hinting at the mobile device management opportunity of IoT. The carrier portion of the IoT space is just the tip of the iceberg, as most of these devices connect using cheaper and smaller ZigBee, Z-Wave or Wi-Fi radios.
According to a Verizon Wireless-commissioned report by ABI Research, the hottest industries for IoT are manufacturing, finance and insurance, media and entertainment, home monitoring, retail and hospitality, transportation, and distribution.
In the consumer space, carriers and Internet service providers are driving into the home with starter kits, which primarily address home security in the Americas (cameras, motion sensors, door locks) and energy efficiency in the European Union (smart plugs, remote switches, energy monitoring). But either segment-targeted starter kit can be expanded with more smart home products. Carriers are evolving and maturing their cloud-based offerings for smart home monitoring and control.
As for connected cars, they will be at MWC, but after the past couple of years of big telecom trade shows, the surprise of seeing carmakers in attendance should be more demure. The step the telecom industry is watching for is a carmaker announcing a mass-market Android Auto or Apple CarPlay.
MWC always has a great Smart City pavilion, with many demonstrations of smart roads, connected infrastructure, utilities and more. This area gets better each year and provides ample food for thought. This year, expect to see better integration between the various "smarts," in which the homes will connect with the cars, the cars with the cities, the cities with the utilities and the utilities with the homes. It's one thing to be smart, an entirely different thing to be smart together.
Obligatory crime and protests
Of course, with an event of this magnitude coming to Barcelona, it also brings weary business travelers and the world's press. Spain's current unemployment rate hovers around 20%, and a lot of people are resorting to casual crime. Criminals take advantage of the conference-goers, who are simply not prepared for legions of crooks who descend on the city and commit the brazen robberies that affect as many as 10% of attendees – pick pocketing, distraction, teams, bumping and sheer bravado, but not violence or weapons. If you're going, be more careful than common sense would dictate – anything you are not holding in your hands is safe, and much of what you are holding is still at risk.
Much less irritating, but potentially disruptive every year, is a protest to take advantage of the press presence, the worst being the year the transit strike nearly crippled the show. Usually the protests regard local politics in nature and have no relevance to the conference-goers, who are merely being used as a tool to add pressure to the government. Only one year did we have anti-multinational protesters directly opposed to the businesses at the expo. Every year this has been almost entirely peaceful and democratic.
The surprises, the meetings
Serendipity is one of the coolest advantages of touring the show floor at MWC. Every year there are surprises, great exhibits, innovative gadgets, new twists and new solutions. Sometimes, the surprises were kept secret until the show; other times, they were just something you hadn't seen yet. But either way, there's something good and new on the show floor for everybody. MWC is one of the best in the telecom industry for providing these surprise finds.
Of course, the best reason to go to MWC this year, as every year, is because everyone else is going. So many businesspeople and dealmakers attend, whether they ever set foot on the show floor or just stay in their hotel suites taking meetings. Anybody in this industry can move their business objectives, partnerships, clients and knowledge forward by networking and meeting with their peers from around the world at MWC. Meetings are actually where the rubber meets the road at any trade show.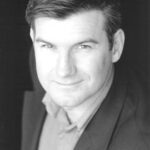 Derek Kerton, principal analyst and head of the strategy practice at Kerton Group, has 16 years experience in alliances, business development, management, strategy and implementation across software, infrastructure, applications and content for consumer and enterprise users. This distinguished experience combined with a Cornell MBA and profound knowledge of the market, and his relationships with key players in the telecom space have proven to be a valuable tool to many of his clients. With internationally recognized expertise in relating communications technology to real business, Kerton is equipped to assist any telecommunications organization toward their strategic goals.
Editor's Note: Welcome to Analyst Angle. We've collected a group of the industry's leading analysts to give their outlook on the hot topics in the wireless industry.