Editor's Note: Welcome to Analyst Angle. We've collected a group of the industry's leading analysts to give their outlook on the hot topics in the wireless industry.
By now everybody knows — in theory at least — that the concept of "not invented here" should be put to rest. Gone are the days of vertically integrated solutions, where one company does research and development and builds the complete offering for the consumer. Open technologies, IP-based communications and fast-moving competitors have forced all industry players to disaggregate their solutions, and rebuild using best-of-breed components from the most qualified vendors.
The problem remains that, in the largest of organizations, the NIH momentum is still palpable, and it's not always the case that partnerships that make a lot of sense are actually made and implemented all the way to deployments. Big companies also prefer to deal with a smaller number of established vendors, as opposed to multitudes of smaller partners. As recently as 2006, one major carrier actually outsourced its handling of developer partners to a third-party company in another city — essentially outsourcing its innovation as something not worthy of its own attention. Things have come a long way since then, and even that carrier now has incubators and a multitude of programs to interact — directly — with startups and innovators.
Today's leading mobile carriers are no longer just talking the talk about "partnerships" or "capturing innovation," they are walking the walk. Market forces and the rapid pace of change have killed the ability for an internal R&D group to even pretend like they can fully keep up. In Silicon Valley, at least 35 large global telecom carriers have set up field offices, trying to be even closer to the innovators there, with the obvious goal of making the right partnerships and making them faster.
These carrier efforts bear fruit. R&D today means being part of an innovation community, having open lines of communication, spotting winners in the crowd and choosing new partners to build on existing platforms, or to launch new ones. Is this for real? Sprint made a deal with gaming app ecosystem company PlayPhone; Telstra made a deal to modernize its billing with Matrixx; Verizon Wireless made a deal with Mojave around improving mobile security; and Vodafone made a deal with Argyle Data around leveraging big data and real-time analytics.
It's true that carriers aren't making hundreds of deals each per year, but the deals mentioned above could never have occurred a decade ago. Today's best carriers are not just making partnerships, but they are re-architecting their networks and operations in order to be able to partner and adopt even faster in the future.
The payoff for carriers is in competing better within their home markets, in lowering capital expenditures and in reduced operating expenses. And it doesn't matter if that market is a $10-average-revenue-per-user market like India, or a $40 ARPU market in the west — those payoffs remain the same. Every carrier needs to compete not just with other network operators, but with a seemingly endless stream of cutting-edge over-the-top entrants. Carriers may be able to leverage scale and distribution, but leverage means nothing if you're standing still.
Silicon Valley and the TC3 Summit may showcase the symbiotic relationship between innovators and telcos, but telcos are interested in innovation regardless of where it comes from. "Virticalization" is dead. The world has become flatter. Leading telecom industry players have reacted and are out in the field trying to source and engage with innovators on their home turf.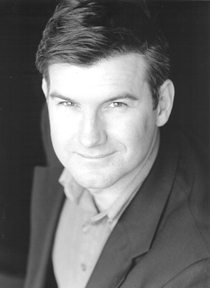 Derek Kerton, principal analyst and head of our strategy practice, has 16 years experience in alliances, business development, management, strategy and implementation across software, infrastructure, applications and content for consumer and enterprise users. This distinguished experience combined with a Cornell MBA and profound knowledge of the market, and his relationships with key players in the telecom space have proven to be a valuable tool to many of his clients. With internationally recognized expertise in relating communications technology to real business, Kerton is equipped to assist any telecommunications organization toward their strategic goals.