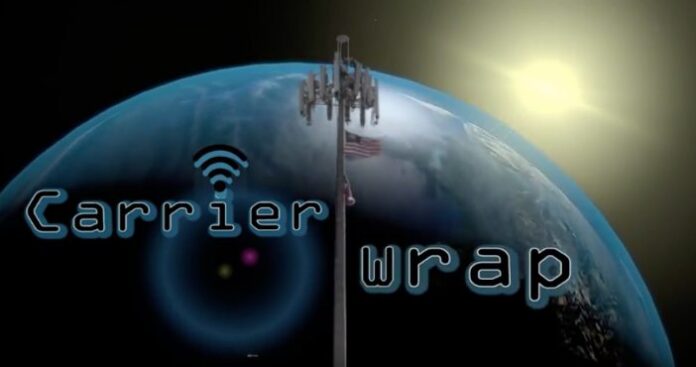 Topics for this week's Carrier Wrap include dissecting T-Mobile Binge On, Sprint reorganization plans
On this week's Carrier Wrap, RCR Wireless News Editor-in-Chief Dan Meyer and Managing Editor Sean Kinney dig into T-Mobile US' launch of its Binge On platform and Sprint's recent decision to decentralize its operations that are expected to cut costs and jobs.
T-Mobile US last week hosted its "Un-carrier X" event in Los Angeles, where the carrier announced its Binge On video platform. The offering provides customers on the carrier's Simple Choice postpaid plans with data buckets of at least 3 gigabytes per month can stream video content via their cellular connection from their subscriptions to Crackle, Encore, ESPN, Fox Sports, Fox Sports Go, HBO Now, HBO Go, Hulu, MLB, Movieplex, NBC Sports, Netflix, Sling TV, Sling Box, Showtime, Starz, T-Mobile TV, Univision Deportes, Ustream, Vessel, Vevo and Vudu, as well as the recently launched Go90 service from Verizon Wireless and AT&T's DirecTV streaming service. That streamed content will not count against a customer's data bucket and is included at no additional charge.
The Binge On platform does require content providers to meet some technical standards, which include a limitation on the quality of the stream to what T-Mobile US claims is "DVD quality" of at least 480p resolution. Customers can control whether they want to limit their video quality to those requirements by controlling the Binge On platform, though they are only able to refrain from dipping into their data allotment if the Binge On platform is enabled on their device.
Customers on data plans of less than 3 GB, which are currently the data buckets provided at no additional charge on the carrier's Simple Choice rate plans, will have data from those streaming services deducted from their data buckets. T-Mobile US claims the Binge On technology provides a three-times improvement in network capacity, noting consumers watching video content not part of the free package will be able to consume three times as much content for the same allotment of data.
Analysts expressed some caution on the news, noting T-Mobile US could be inviting network congestion issues.
"We do have concerns as to what such usage could do to [T-Mobile US'] longer-term network capacity," said Wells Fargo Securities senior analyst Jennifer Fritzsche, in a research note. "We hate to say it, but we have seen versions of this trend before. In our view, if customer usage soars, the benefits in terms of customer adds and lower churn could be offset if the network does not live up to expectations."
As part of the event, T-Mobile US also altered its Simple Choice family plans. The new plans, which take effect on Nov. 15, will provide customers with 6 GB of data per line as opposed to the currently available 10 GB of data per line, and is launching with the same four-line promotion currently being offered that provides each line with 10 GB of data at the $120 per month price point.
T-Mobile US used the Binge On platform as part of the reasoning for cutting the data buckets, explaining customers will now be able to stream video content without touching that data bucket as well as garner more efficient streaming for those video providers not part of the platform.
Sprint reorganization plans
Meanwhile, Sprint over the weekend announced plans to restructure the company, which will see the company split into four regional offices and include job cuts.
Bloomberg obtained a memo from Claure to Sprint employees announcing the layoffs. "For our colleagues who will be leaving, we will be sorry to see them go," Claure said in the memo. "These are actions that we must take so that we can ensure the strength and long-term success of our company, and save thousands of other jobs."
The new decentralized approach is part of Claure's effort to reverse a seven-year streak of subscriber losses and better serve the carrier's customers in 19 major U.S. markets.
The four new regions will have a president who will report directly to Claure. Each of the 19 key markets will also have a president. The plan also includes a more united sales approach, which will target Sprint's entire customer base as opposed to its current strategy of dividing the sales team into separate channels.
So far, there is no word on how many jobs will be eliminated, but one report says the cuts could begin Jan. 30, 2016. The company has a goal of cutting $2.5 billion from its annual budget of more than $20 billion.
As part of the cuts, Sprint also announced it would be adjusting severance packages for the employee. The Overland Park, Kansas-based carrier formerly offered two weeks severance of full pay for each year of employment; that is apparently getting cut back to one week of pay for each year worked, a 50% reduction of benefits.
Bill Ho, principal analyst at 556 Ventures, also joined the show to provide his insight into the T-Mobile US plans, focusing on how the moves might impact the current competitive environment and any potential impact Binge On might have from a regulatory perspective.
Bored? Why not follow me on Twitter