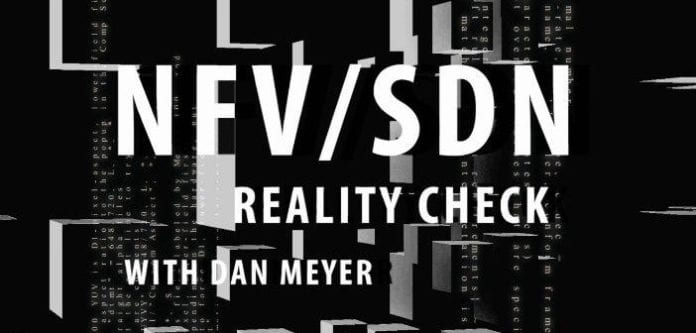 The SD-WAN market is seeing considerable attention from across the telecom space, with VeloCloud scoring recent deals to support AT&T and Sprint efforts.
On this week's NFV/SDN Reality Check we speak with Mike Wood, VP of marketing at VeloCloud, to gain insight into the growing software-defined wide area network space, as well as the company's recent agreements with AT&T and Sprint to bolster their own SD-WAN deployments.
The SD-WAN space is seeing considerable attention from vendors, telecommunications operators and enterprise customers. A recent report from IDC forecasts the SD-WAN space to reach $6 billion in technology and service sales by 2020, with a compound annual growth rate of more than 90% over the next five years.
VeloCloud recently scored a pair of significant SD-WAN deals with domestic operators AT&T and Sprint in a move to bolster their positions in the rapidly growing space.
The deal with AT&T calls for the carrier's SD-WAN portfolio to include a network-based solution combining hybrid networking with multiple network access options allowing for optimized application performance based on customer-selected parameters. The customization option also includes network bandwidth management.
The platform is set to be available next year.
Sprint said is working with VeloCloud to offer a service designed to allow enterprises to more efficiently manage corporate networks, optimize performance and enable policies to improve customer experience. The Sprint service is targeted to begin customer trials by year-end, with a global launch planned for early 2017.
Thanks for watching this week's show, and make sure to check out our next NFV/SDN Reality Check when we speak with the Broadband Forum on its embracing of NFV, SDN and cloud platforms.

Bored? Why not follow me on Twitter.