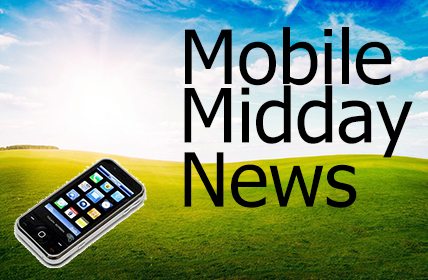 Dec. 5, 2014
[soundcloud url="https://api.soundcloud.com/tracks/180135501″ params="color=ff5500&auto_play=false&hide_related=false&show_comments=true&show_user=true&show_reposts=false" width="100%" height="166″ iframe="true" /]
Mobile Midday News is sponsored by TelecomCareers.com, the industry's largest resume database and job board.
RCR Wireless News Editor-in-Chief Dan Meyer discusses his Friday Worst of the Week column, which touches on the ongoing Federal Communication Commission's broadband spectrum auction, along with continuing pricing wars between major U.S. mobile carriers.
Meyer also discusses hot  topics in network function virtualization and software-defined networks. Included are big news of an OpenStack partnership between Huawei and RedHat designed to bring carrier-grade telco cloud options. He also discusses some of the big trends coming out of the ™ Forum and Informa shows set for next week in Silicon Valley.
In more software news, Mavenir Systems has gone in with T-Mobile of the Czeck Republic to converge IMS core and Voice over LTE (VoLTE) network solutions. VoLTE is a big emerging technology that runs voice calls over the LTE network. Mavenir's end-to-end core solutions will converge T-Mobile's platform to accommodate the new service.
And next week, Midday Mobile News and Global Joe will be broadcasting from the IEEE Globecom show in Austin, Texas. Some of the keynote speakers include major telco players like AT&T's chief security officer, the CEO of National Instruments and Cisco's chief development offier.