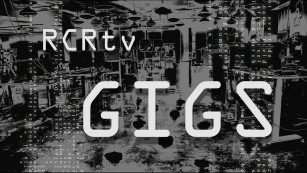 With just a simple search of job boards and postings, you can see that product test engineers are in high demand.
In this edition of  "Gigs", RCRtv takes a look at a day in the life of a product test engineer at Silicon Labs and talks to product test engineering manager, Leila Kasprzyk about the path she took to become one.
Kasprzyk described product test engineers as soldiers on the front lines between customers and faulty products. She said her main job is to "develop test solutions for hardware and ensure quality of ICs before they go out the door."
Her days are generally anything but typical. On a given day she most likely will be "developing some test program or code that will eventually run in production, but at any point that day can rapidly turn into a lines-down situation, a huge order that's come in, or samples for a new customer that's not a part that we've sampled before."
Kasprzyk said that not many people are looking at the product test engineering field coming out of college because it is often misunderstood. "Recruiting is difficult for us," she explains, "they're not really clear on what we do, they think it's a factory job and it really isn't what they were looking for. They don't really realize that it is very hands-on. You are working with the designer teams very early, you're affecting methodology, you're carrying the product into sustainability."
She got into the field out of necessity. After getting her bachelor's degree in electrical engineering with a specialization in digital signal processing, she was looking to start working immediately, but there wasn't much demand for her specialization.
"I wasn't really sure what I wanted to do," she explains, "and it was probably a good idea because there is not a lot you can do with just [digital signal processing]. You really  need either a hardware background or a software background to help with the implementation side of all those algorithms that I wanted to develop."
She said she stumbled into product test engineering as a practical way to apply the knowledge she gained in school and still be able to use the math that she loves.
And for those aspiring to be in the semiconductor industry, she has some advice: Learn all you can about the industry before you get out of school.
"We're getting to the point now where electrical engineering is such a large field, the jobs are so specialized, you really have to understand what field you're going into before you graduate college."
Check out the RCR Wireless News Youtube page for more "Gigs" and "Digs" from Silicon Labs and other companies.