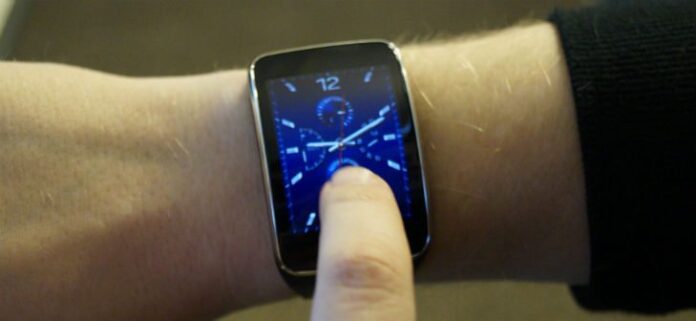 Samsung Gear S pushes the wearables envelope
With the wearable industry as a whole, and smartwatches particularly, poised for a major breakthrough in 2015, RCR Wireless News took the opportunity to review the Samsung Gear S.
The Gear S features Bluetooth, Wi-Fi and 3G connectivity; it seamlessly synchronizes with a smartphone to transfer contacts, health information, music and data.
The smartwatch can be used to receive emails, calendar notification, phone calls and text messages.
A user can also text—albeit from an incredibly small keyboard—and place phone calls all from the connected watch.
The watch has an impressive battery life of more than 50 hours per charge and really shines in an office environment.
Imagine your work day: moving from your desk, to the break room, into your boss's office then into the conference room.
For me, I go through those motions with my phone sitting on my desk, placed on silent. I'm constantly back and forth to catch up on emails, remember appointments and listen to voice messages.
The Gear S takes all of the guess work out of that equation.
If you're getting coffee and an important call comes in, the watch will vibrate and let you answer from your watch or bust it back to your desk.
If you get sidetracked discussing a project with co-workers and a meeting sneaks up on you, the calendar notification pushes to your watch and gives you a 10 minute heads up.
The Gear S has a 2-inch curved display, 1 GHz dual core processor, 4G of internal memory, 512 MB of RAM and a variety of sensors including an accelerometer, gyroscope, compass, heart rate monitor, ambient light monitor and barometer.
Click here for more information on the Samsung Gear S.