America's highest court won't hear Apple's complaint about Qualcomm's patents, but is this the last we'll hear of it?
Apple and Qualcomm may have reached corporate detent in 2019, but they've continued legal wrangling over the patents at the core of the dispute for years. Apple's latest attempt to keep the dispute active has failed: Earlier this week, the United States Supreme Court denied Apple's request to be heard on the matter. That would seem to drive a stake through this legal vampire's heart, at least until Apple and Qualcomm's current licensing arrangement runs its course.
Originally, Qualcomm wanted to spike Apple's sales of most of its mobile devices. That never happened, obviously. But the news of Apple's latest failure should come as little surprise to those keeping an eye on the proceedings. The 2019 settlement allowed a case to go before the United States Patent and Trademark Office (USPTO). Since then, Apple has presented an unblemished losing streak. Apple lost its USPTO trial and appeal, and took the matter to Federal Circuit Court, where it also lost.
Apple had hoped the Supreme Court would consider its appeal on the basis that Qualcomm may weaponize the patents when the current license expires. In May, the U.S. Department of Justice (DoJ), under the Biden administration, filed an opposition to Apple's request. The Supreme Court took their advice and denied Apple's request. The highest federal court's refusal should stop this particular line of legal effort at least until the current license expires — 2025 or 2027, depending on whether the two parties choose to extend it.
Apple's march toward vendor-independence
Apple's continued wrestling with Qualcomm reflects the company's efforts to control its own stack from the chip on up. Apple says the customer benefits from this tight control through Apple's complete end-to-end control over hardware and software performance, reliability, efficiency and security.
The proof of the pudding is in the eating, it is said, and on that Apple has delivered in spades, based on performance benchmarks of the newest devices. But there are other practical reasons for the consumer tech behemoth to want to cut out anyone who wants in to the company's vast supply chain. 
To that end, Apple continues to make efforts, despite the Qualcomm patent setback. Apple acquired the bulk of Intel's 5G smartphone modem business in 2019. And rumors have persisted since then that Apple is going to introduce its own smartphone modem solution. To date Apple has not. The latest rumors indicate 2023 as the most likely timeframe. But given Apple's increasing System on a Chip (SoC) development cadence, it seems only a question of time before Apple silicon is handling radio duties inside Apple devices too.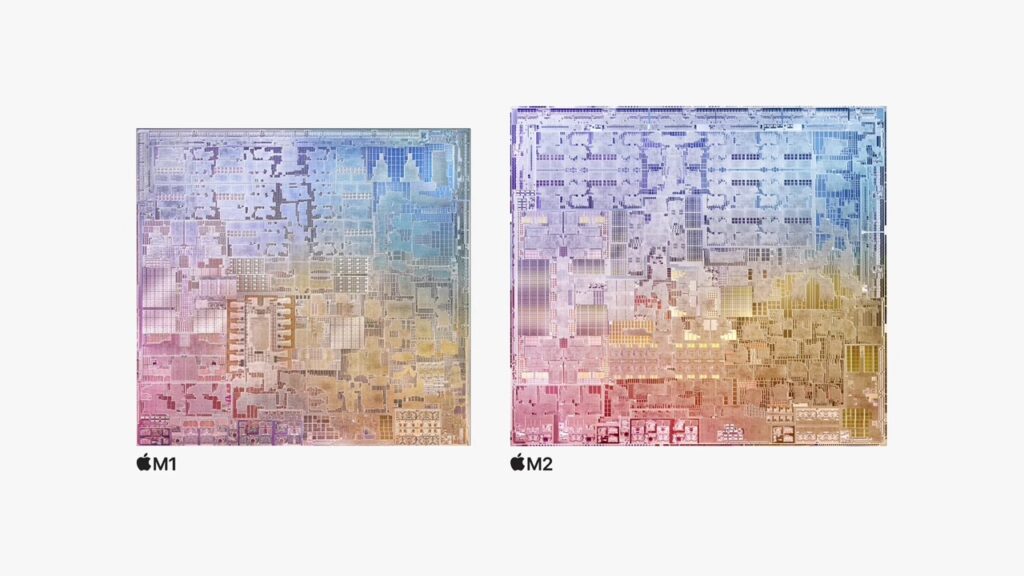 Elsewhere in Apple's product line, the company's multi-year Macintosh metamorphosis from Intel-based microprocessors to Apple's M1 and M2 SoCs is more or less complete. And the more Apple controls what hardware it uses to makes it devices, the harder it can squeeze its supply chain to maintain its famous gross margins, even as economic unrest and continued supply chain woes affect businesses globally.
While Apple seeks to control its hardware designs more completely than ever, it also wants to see its software running on more devices. Devices with four wheels, anyway: Last month, at its annual developers conference, Apple introduced a new version of CarPlay that revamps your dash with custom instrumentation and coloration (vendor-permitting, of course). Apple says that a number of prestige and mainstream auto makers will be introducing new vehicles to support the capability.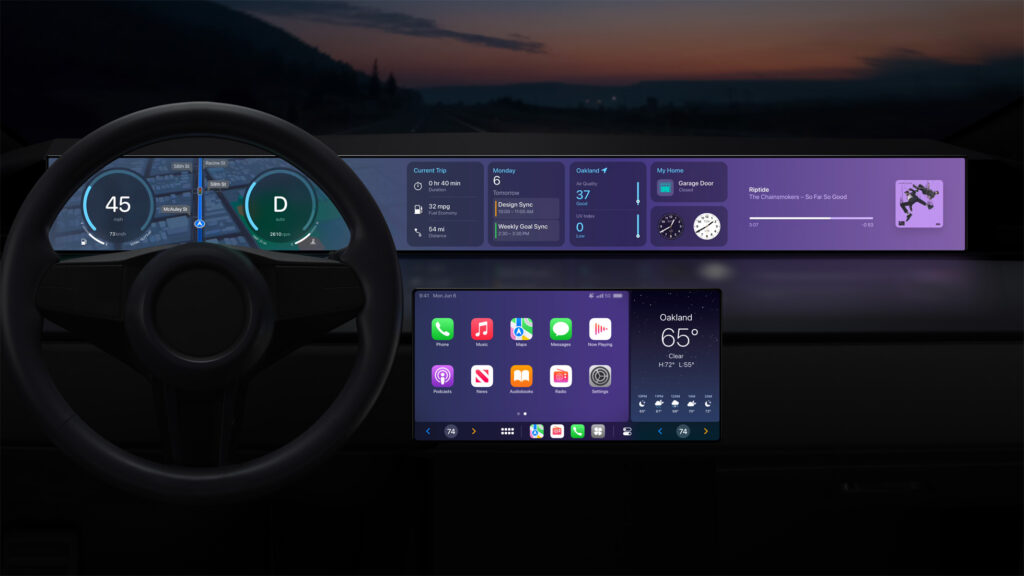 The new CarPlay is an uncustomary play for Apple, however. The company infamously keeps its cards close its vest until it's ready to play its hand. Apple rarely, if ever, announces a product in advance of delivering it by more than a few weeks. This time, Apple said, cars supporting the feature won't even be announced until the end of 2023. And given the nearly glacial automotive manufacturing cycle, it's still a very open question of when we'll see ever this new CarPlay on the road.
With any luck, we'll have written the Apple/Qualcomm saga's dénouement by then.