Cisco exec: 'We have seen the world transform over the last year and a half, and the internet had to transform with it'
Deutsche Telekom (DT) and Cisco have been working together on what they refer to as a shared vision "to connect more people and businesses to quality internet." With help from Cisco, DT has redesigned its network in Europe to expand its internet reach.
Previously, DT's network architecture was supported by the Cisco CRS-X multi-chassis system, but now uses the Cisco 8000 Series, which houses Cisco Silicon One, to allow for "the agility and speed necessary to meet network demands and deliver an optimal, secure experience" and for the expansion of "new 400 Gbps interfaces to 8000 Gbps interfaces in the future."
"Providing our customers with fast, reliable broadband to stay connected to the people and things that matter most is our top priority," said Walter Goldenits, CTO of Telekom Deutschland. "The cooperation with Cisco provides us with a secure and stable network with supreme availability and security which benefits our customers."
The network transformation has reduced power consumption by up to 92% per 100 Gbps, a significant step forward in DT's CO2 neutralization goals. DT has also reported a reduction in space requirements from eight racks to one rack per system as a result of implementing Cisco 8000 Series.
DT has more than 246 million mobile customers, more than 27 million fixed-network lines and 22 million broadband lines. The carrier has announced plans to launch 5G standalone services in by the end of this year, or sometime in 2022.
Earlier this year, Cisco launched the Broadband Index, which reported that 78% of the workforce across Europe believe fast, reliable and secure access to broadband connectivity is now a necessity, and 71% of workers in the U.K. say broadband services must improve dramatically in order for people to be able to work anywhere.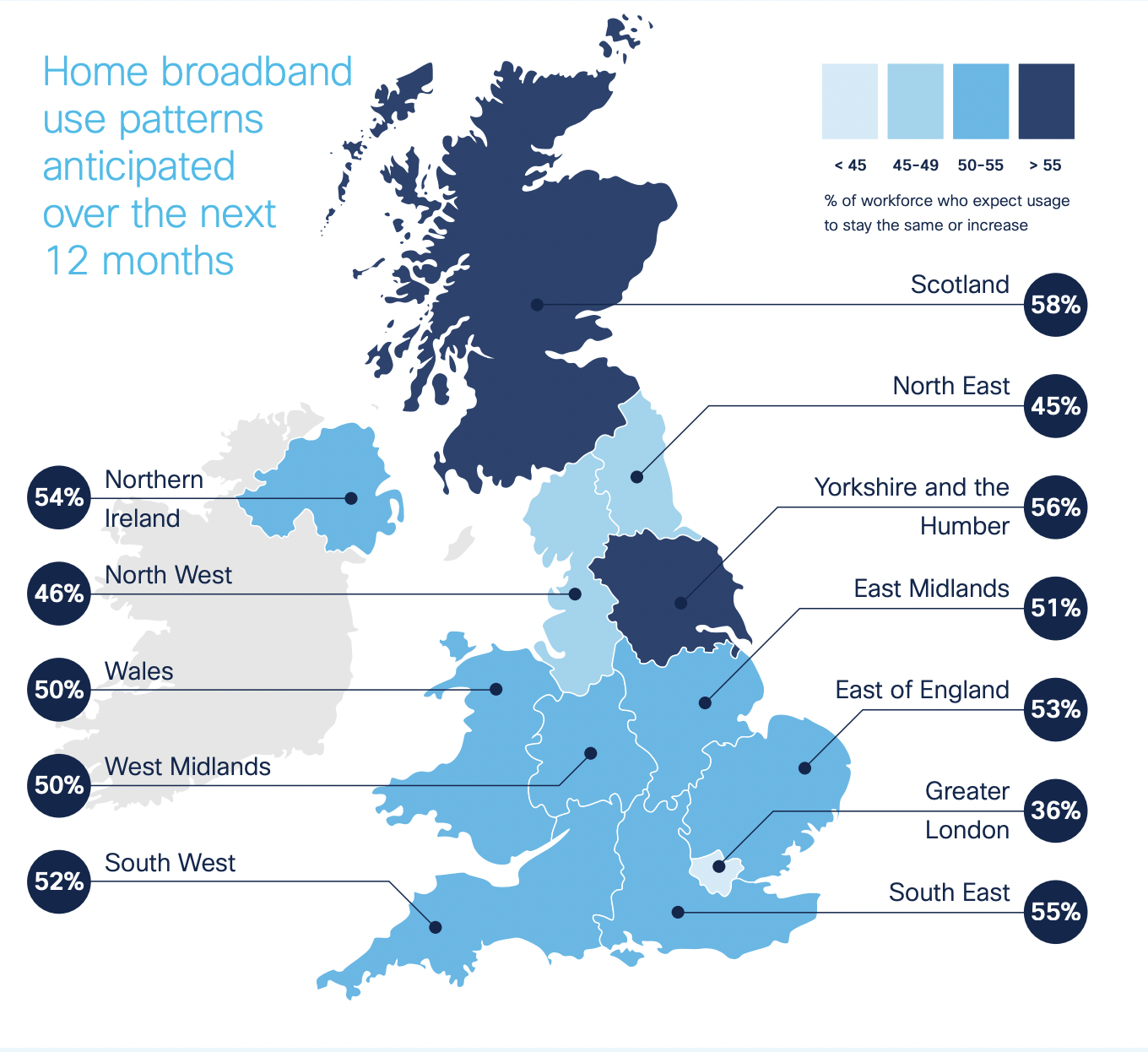 "We have seen the world transform over the last year and a half and the internet had to transform with it," said Jonathan Davidson, executive vice president and general manager, Mass-Scale Infrastructure Group, Cisco. "Working together with leading service providers like Deutsche Telekom, we are showcasing how the latest in networking, routing and silicon technology can deliver the internet experience we need to stay connected — and bring more people online."