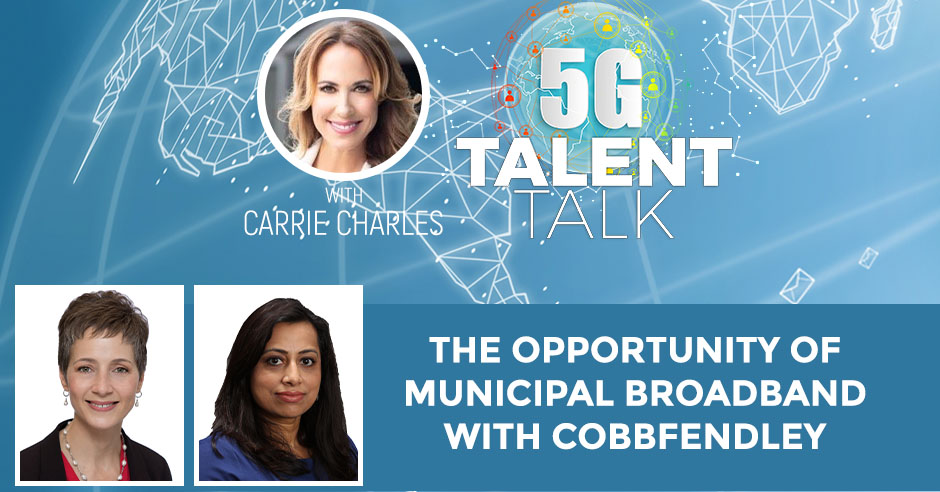 Municipal broadband is one of the areas where there is a massive opportunity on the horizon. Cobb, Fendley & Associates leads the charge in this development. Carrie Charles chats with Monica Silver, the President, and Vineeta Ram, the Executive Vice President of CobbFendley. The company's executive pair talk to Carrie about recognizing opportunities, utilizing projects and different aspects of municipal broadband. They dive into the company's initiatives for professional development.
—
Watch the episode here:
Listen to the podcast here:
The Opportunity Of Municipal Broadband With CobbFendley
I'm very excited to have as my guest two lovely powerful women. Monica Silver, President at Cobb, Fendley & Associates and Vineeta Ram, the Executive Vice President of Broadband at Cobb, Fendley & Associates. Thank you so much for joining me. I'm excited about this conversation.
Thanks for having us.
Thank you, Carrie. Thanks for having us.
[bctt tweet="Commitment to the entrepreneurial spirit is essential in professional growth. " username="rcrwirelessnews"]
I always like to find out a little bit about my guests' professional journeys, how you got from where you were to where you are now and anything that you experienced along the way. Monica, would you like to start out there?
I started many years ago straight out of Texas A&M with a Civil Engineering degree started at CobbFendley. Back then, we were about 55 people and now we're about 550 people. You can imagine I've been in many different roles, enjoyed all of them and they're very challenging. I started as a project engineer, where I was supervised by project managers and engineers of record for public and private companies. I worked and learn everything about design, engineering and field services. As the company grew and was successful, our company broke off into some departments to gain efficiency. There were people that wanted to specialize in a certain area.
When we did that, I went into our utility engineering area. I liked it and all the people in the utility industry. I thought it was very challenging. One of the things that were most challenging is that on projects to be successful, we had to have a team of people working together. That team was not just internally at CobbFendley, it was also externally and many of the people didn't have to work with us but they did. As time went on and I gained more experience, I became a project manager.
I worked to start with small projects and then worked my way up on larger and more complex projects. Those projects were both revenue-type projects for utility companies, placing new lines for customers and also on civic relocation projects. For example, there's a large highway that was widened greatly in the Houston area. That's where I office out of. We moved a lot of telecom lines out of the way so they could build the highway. We kept going along. The company kept growing and doing really well. I ended up becoming the department manager as the department grew large. The funny thing is I was on maternity leave when I got the call, "Do you want to be the department manager?" My supervisor at the time had left the company so I said yes.
Continuing on in that department, we had telecommunications and had the goal of bringing on other utilities and natural gas and power delivery because they worked together on projects. Those departments brought in key people and they grew. I became a region manager that had those three departments and also our field services, our survey and our subsurface utility engineering as a part of the region. On a corporate side, a few years back, I became one of the directors on the board and then in 2018, I became the president.
It's such a testament to the commitment and staying with a company. Every time there was an opportunity, you said yes. That's something that could inspire so many people and now you're the president of the company. Congratulations. It's absolutely wonderful to have you on the show. Vineeta, let's talk about your wonderful journey to where you are now.
I'm very excited about Monica being our president. We have the right person for the right role here. My journey has been similar to Monica's. It's been upward, learning, evolving and exciting. I first started in CobbFendley many years back as a young graduate engineer with my Master's in Civil Engineering. I did my Bachelor's back in India and I came here to do my Master's. I had worked somewhere for a few months and my project manager, when I worked on the project I was working on, was an engineer from CobbFendley. Now she's a utility coordination service line lead within our firm. She was my project manager when I was working at another firm and she was at CobbFendley. I met her and Monica at a meeting and the next day I applied for a job there. I'm so glad I did. When I met two good women engineers, I knew this is the place to apply for a job. When I started there, I worked as a project manager for our telecom clients, assisting them with relocating their facilities in conflict with these capital improvement projects.
I started working with other clients on the same project and that's increasing the number of clients CobbFendley works for. I moved on to working with the governmental agency, managing all utilities and public right away. That led to me being the department lead for utility coordination and subsurface utility engineering departments. As the utilities evolved especially the broadband and telecom industry with the wireless and fiber, I started working with my broadband clients all over the country with their big initiatives whether it be the fiber build or the 5G small cell build through several different cities. I worked with them on those big deployments. That led to me becoming the broadband service line lead within our company.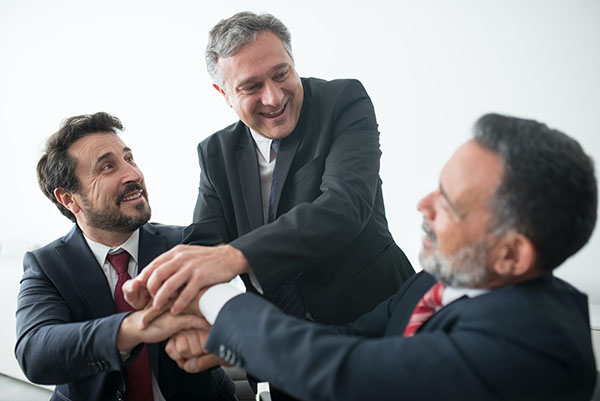 I am so excited to work in the broadband industry because it's futuristic and there's much to learn and grow. It's such an evolving industry and that's what excites me most about what I'm doing. Internally, working at CobbFendley as a department lead and then as a service line lead, I've been able to work with a lot of team members here and help them grow their career just like the help I got. On the corporate side, I'm the executive vice president and I joined the board of directors.
I'm hearing a common theme which is you got an opportunity and you said yes. There are many times where we get these opportunities in our careers but we may not feel ready or feel that this is something so brand new and different but we have to step into it. You step into that and you learn. Both of you learned. I'm absolutely inspired by both of your journeys. Thank you for sharing that. Can you share a little bit more about CobbFendley services, divisions and markets?
It seemed like it was yesterday when I interviewed Vineeta and I was excited for her to join CobbFendley then and I couldn't even guess how great it was going to be for her coming to CobbFendley. I could talk about CobbFendley for hours through our services and what we're about but I'll keep it brief. We were founded many years ago by Bill Fendley and Odis Cobb as an engineering and surveying firm. We've grown into 550 people that many key people came onto the company and started different departments. We have a lot of specialty niche services like broadband, telecommunications, subsurface utility engineering, surveying and also general civil services like drainage, municipal design with water and sanitary. We have construction management. We serve public and private clients.
We say, "If you look outside the window, you can see many of the projects that we could have designed on our own or all around the world we build for civilization and communities and we're passionate about it." It's very exciting for us. Our broadband industry is a great example of not only we have the service line with that knowledge of broadband, we also brought other services into that to help in that area like GIS, utility mapping, construction management, right of way acquisition and all of those together for the benefit of the community. For our divisions and markets, we have 21 offices over 5 states, several throughout Texas, also in New Mexico, Arizona, Utah and Colorado.
Let's talk about the broadband division, Vineeta. This is your area.
I just wanted to add Florida too. We have an office in Miami and now we're looking at opening up an office in Tampa. More about broadband. Since our inception, CobbFendley has worked very closely with the telecommunication industry offering our current resolution. We have a combined more than 500 plus years of experience especially because we have hired folks with a lot of experience from the telecom industry who especially help us mentor our young engineers. You don't learn much about this in graduate school. It's all experience through the projects we work on. We are proficient on the broadband side, handling large fiber-optic networks and smart design projects. We do everything that goes with it. Site acquisition, regulatory functions, environmental, identifying a viable power source, bringing all the utility service required and any type of permitting required, etc.
In addition to our technical experience, as a company, we have invested a lot of time into developing technologies to make them more efficient. We have a proprietary GIS solution we'll call the broadband asset management tools, which we utilize a lot to make our projects more efficient and keep them on budget and on schedule. We also utilize the latest and greatest survey technologies such as LiDAR. We have developed our own project management tools to help us with especially large projects. On the other side, we have helped municipalities with their broadband initiatives too. We provide municipalities with our services from planning to implementation, construction and operations of their system. We feel good about what we have been doing in the broadband field because we have been able to help both the broadband service providers as well as the municipality. That's very exciting for us.
That's something that makes you different too as an engineering firm, that you've been working on the private and the public side. Talk a little bit more about that. What makes you different?
[bctt tweet="Individuals who enjoy collaborative, relaxed, and a productive environment are the most productive. " username="rcrwirelessnews"]
We're unique in many ways but one of the biggest differentiators is that we do have a very diverse set of services and client portfolios. Thanks to the mix of all the services that we talked about earlier and the mix of clients we have. Public ones that rely on public funding like DOT, Department of Transportation and municipalities. We also have private clients like utilities and developers and they have more of a private funding source and structure. Knowing the ins and outs, the design standards and the policies of both and having a rapport with the leaders in both of those sectors have given us their experience to quickly bring practical solutions to the table that worked for all stakeholders. We bridge that gap of planning, design, permitting and implementing projects.
An example of that is performing municipal work on the broadband side. We also provide newer city engineers and some municipalities so we're able to help bridge that gap whether it be for broadband or for a revenue project, utility or a relocation project. Our concentration is on the people and investing in our employees. We cross-train them as much as we can to allow them to have that professional development so it helps them learn new skills. It also helps our clients because we have a flexible workforce that can be resources on projects very quickly and have a lot. With big projects, we don't have to have a ramp-up. We can start on the project. We feel that sets us apart.
I love that cross-training. I've been talking to people a lot about that lately especially as we move into the future of work that we need different skills. Everyone needs to be able to have more than one thing that they know how to do. I want to hear a little bit more about this partnership opportunity between municipalities and providers. I know that this is going to be something that we're going to hear more about in the future because of what's coming. Can you talk more about that?
In the future, that partnership is very important. The municipalities are increasingly invested in developing the next generation broadband for their community and reap the many benefits of broadband both provide their residents and businesses. They are more excited now than ever because there is a need for it as well that they are responding available for it. The emerging public-private partnership model presents a much better alternative than municipalities trying to build broadband on their own. They lack the capital or the expertise to deploy and operate a broadband network or to act as a service provider on their own. In our experience, the public-private partnership works the best as it has several different advantages. There is access to additional capital since the municipalities now will have a lot of funding coming their way through the fed.
There is access to skilled experience and can be implemented quickly because the service providers are capable of doing this. Overall, there is a value-added to the consumer, the end-user and the public due to the efficiency created and utilizing the right resources for the right work. The example I can think about is the low-income communities. If the municipalities can bring the funding, the providers will be able to provide the service. That's a good example of how the two can work together. Most importantly, the risk is minimized when you have the right people in the right seat. That, to me, is the best of both worlds if the municipalities and the providers can work together.
The risk is minimized when you have the right people in the right seat always. Bridging the digital divide, that's the goal here with all of the funding but there's a lot of work to be done to bring the internet to all. I know that you spend time talking with the municipalities and the city leaders. What do they say to you when they're talking about the notion of building their own networks?
Internet to all, I'm hoping someday we'll be there, but we have a long way to go. This thing is very near and dear to me. FCC says there are around 21 million Americans without access to broadband. In reality, we know that number is much higher. One in five households, which means less than 30,000, is not online and there's a lot of them. Through this pandemic, one thing which has been proved is how crucial it is to have internet and how costly it is when we don't. Expansion is purely based on a business decision. Getting the internet to small communities, rural communities or the communities where they are unable to purchase their services may not be worth that upfront investment. For a municipality, which is already short on budget, resources and experience, maintaining a broadband network can be a daunting task.
What I hear from the cities is they don't want to be in this business of providing fixed wireless or broadband within their communities. They just want to make sure that the underserved are sold with better services. The public-private partnership works the best. Municipalities need to be the enablers and the private sector needs to utilize the funding available and bring its services to the unserved and underserved communities. There are so many different funding opportunities. The cities and counties have already received the American rescue plan funding. They can now apply for the NTIA funding and there are other ongoing funding opportunities such as with USDA, EBA, FCC. The list is long. The opportunities are great especially with this upcoming infrastructure bill, there will be additional funding for broadband.
In all the projects where we have worked with the municipalities, during the feasibility study, we have been able to find opportunities for them to partner with the private sector. I'm working on a project in rural communities in Texas along the Gulf Coast where the last time when hurricane Harvey hit, the emergency management system had gone down for a whole week. It was chaos. We are working with 7 counties and 13 settings to have some type of a regional emergency management system, as well as why we build this fiber go through as many rural unincorporated communities so that the same fiber can have a bigger and better impact within the community. The municipalities are working with the private sector, dark fiber providers and the art of recipients to be able to make this reality in the future. There are great things going on. I'm more excited than ever about helping these communities where broadband is required badly.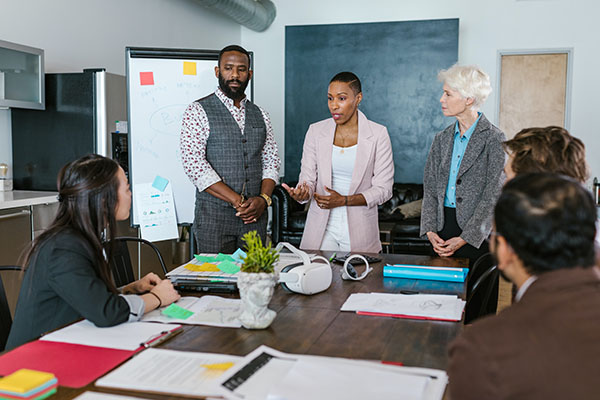 I love talking about things that have a bigger purpose and a why. You go to work every day, you do your job especially in telecom. We're serving so many that have many needs and broadband can change their lives. There's definitely a bigger purpose here. I want to switch gears and look at your company culture. You've both been at CobbFendley for a long time. That's a very unusual thing nowadays and there's something special about CobbFendley. You're also known as Cobb friendly and I love that as well. Tell me about your culture. What makes it awesome?
We do joke about it being the Bill Fendley way because Bill Fendley is known for walking around and talking to everyone in our corporate office. He and Odis Cobb started the company back, there are licensed surveyors and engineers and they started the company with an open-door policy with respect for all and that brings a family and a friendly feel to it. I describe our culture in a couple of different ways. First, we have a lot of committed individuals who enjoy our collaborative, relaxed and productive environment and our commitment to the entrepreneurial spirit.
We have many examples of employees that have come in with their passion and ambition and want to grow departments and whatever area they want to grow in, they can and they have. We don't have a formal process where they have to step on every rung of the ladder to rise up if they want to. They can go from where they are and make it wherever they want. At the same time, we don't expect everyone to do that. We want people to work wherever they're at and be wherever they're happy. There's a place for everyone and everyone is respected for it. We also want to keep a small company feel where we're all family. We try to be nimble, flexible and be able to not have so many minutes of bureaucracy that takes forever to make a decision. We were trying to be efficient that way and people like it. They can be flexible and act on their own big ideas. We give them that leeway to try something new with different clients, geographies or service lines. That's helped us attract some and retain some amazing talent over the years by giving them that space which is very important even more with retention.
What's interesting about CobbFendley that I noticed is diversity, first of all. That is so crucial and it's a big conversation these days but even more so diversity in leadership. How do you pull that off? In the first place, it's very challenging when you're looking especially to find females in tech, female engineers in STEM and to have a diverse team. How are you successful in this area?
[bctt tweet="One of the things that is the most challenging is for projects to be successful, a company must have a team of people working together. " username="rcrwirelessnews"]
Diversity is a great topic of conversation these days. What makes me even more proud is Bill and Odis started the company recognizing people for their skills. They started the company out as being very diverse. Now, that shows that. Half of our corporate officers are women or minorities. We focus a lot on STEM education especially the focus of STEM careers for women and minorities. It's benefited our firm and the industry in a major way. Our director of marketing experimented and did a survey with all of our 550 employees of putting a pin on the map of where you're from. We have people from 28 different countries so that was a cool little experiment she did.
From a business standpoint, diversity makes us stronger. When we have challenges or problems we're trying to solve, having many different viewpoints to try to solve them, we get to a better solution with all of that input. People like to work with people like them. It's this human nature. We need a diverse company at all different levels because we want to be there for our clients. Whoever they to work with, we want to be there and have that experience for them.
I want to add to what Monica said. I feel happy and proud to be part of this organization where we have a high female representation starting from entry-level management positions all the way to the board of directors. Monica and I are good examples of how we started within entry positions and have moved on into our senior management and corporate role. I'm very proud of CobbFendley.
Let's talk a little bit more about the retention and the tenure at CobbFendley because it is absolutely exceptional. What is your secret? How do you retain this amazing talent for so long?
Retention is something that we talk about a lot especially as we continue to grow in nowadays hard-to-find talent environment. One of the things that are the key to our success is open communication at every level so that people feel free to bring up any ideas or issues they may have. Our Founder, Mr. Fendley, still walks around most days to say hello to everyone in-person in our corporate headquarters, which exemplifies how we consider each person a member of the family. It also reinforces the open-door policy that the person at the top can't talk to the person at the bottom. It's not like that. It's an open-door policy. From all levels, we did a survey for some strategic planning and the training came up. We hired a corporate trainer, invested a lot of money, time and staff to help with their professional development and help them learn different skills. We have some programs. We have CobbFendley Academy that has different training programs for project managers and almost every day seems there's a lunch and learn going on with some training.
We have a few programs, an emerging leaders program and an associates group. We try to show in action how we feel about employees and their professional development. We work hard to be flexible and giving everyone opportunity and we almost always promote from within. To retain people, our CobbFendley swag and regular office events don't hurt. We have CobbFendley Cares Program where employees volunteer for different community events. We participated in Canstruction. It's an engineering and architecture competition where out of cans of food, you build structures. When it's done, all of those cans go to the food bank. We have people going to the food bank and it's helped give back to the community and helps retain people because it's fun and you felt like you're doing something.
As we are growing, we are recognizing that our HR group has done a great job at making sure that we don't want to ever lose an employee but it does happen sometimes. What we are open to is getting input from them on how we can get better. We take our surveys by our employees who are leaving our firm very seamlessly. We make the changes required to make sure that we are able to retain our employees and help them any way they need help. The blend between the corporate setting but still working as a small connected company family has helped us with retention. When I first started working here, quickly I realized CobbFendley is all about people-first culture. I knew this is my place to stay and grow. Moving forward, I always remember to make sure that we continue whatever secret sauce we have when it comes to maintaining that culture. My focus, along with all other leaders within the firm, is the growth and wellbeing of our employees and to ensure that we are serving our community well. That helps.
It sounds like a big part of your secret sauce is you care deeply about your employees and about the company. This is a passion that comes from your heart. It's not just a job. Let's go ahead and tell our audience where we can learn more about CobbFendley and the jobs. Are you hiring?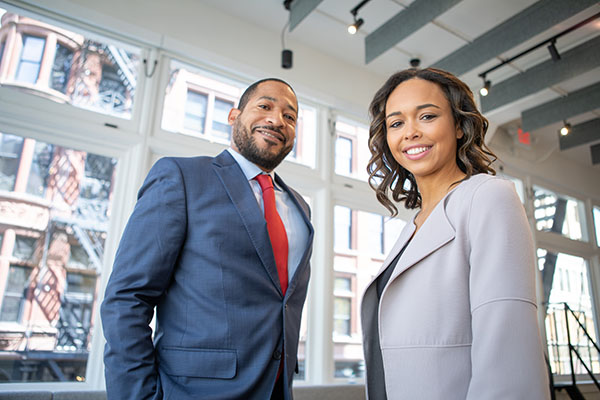 We have about 50 open positions and it's easy to find those. If you go onto our website, www.CobbFendley.com, there's a Careers button at the top. If you click on that, it will show you everything that we have open and you can submit an application and away we go.
I appreciate you coming to the show. I've learned a lot. It has been so informative and you have built an exceptional company. I wish you all the best. Thank you.
Thank you, Carrie.
Thank you so much for having us, Carrie.
We'll talk soon.
Important Links:
About Monica Silver
Ms. Monica Silver, P.E. serves as President of Cobb, Fendley & Associates, Inc. (CobbFendley) and Regional Manager for Utility Engineering and Coordination, Subsurface Utility Engineering (SUE), Telecommunications, Gas Pipelines, Power Delivery, and Surveying. She has been with CobbFendley since graduating with a civil engineering degree from Texas A&M University in 1992. With more than 29 years of engineering experience, she provides project management and engineering design.
Ms. Silver has managed and prepared construction plans, permits, traffic control plans, conflict assessments, utility and broadband corridor planning, utility reimbursement agreements and has overseen the placement of utility and fiber infrastructure in the field. She has extensive knowledge of Federal and State Utility, Transportation and Government codes, regulations and rules, Utility Owner Codes and design specifications: and right-of-way policies and procedures. As President of CobbFendley, Monica leads a five-person Board of Directors and is instrumental in the strategic vision and direction of the 540-employee, 20 office firm that has consistently been ranked as an ENR 500 Top Firm.
About Vineeta Ram
Ms. Vineeta Ram, P.E. serves as an Executive Vice President of CobbFendley's. She joined CobbFendley in 2004 and has over 19 years of experience in providing Utility Coordination and Broadband Services and is committed as a leader in this field from planning to execution. She currently manages CobbFnedleys Broadband practice for CobbFendley. In this role, she helps service providers, organizations, and communities to achieve their goals for improved communication services.
With the Broadband industry constantly growing and changing, she is working towards connecting municipalities with broadband services to eliminate the digital divide. She also works with the broadband industry assisting them in deploying Wireless and wireline services throughout the country. She has successfully managed the implementation of small- and large-scale fiber optic and broadband deployment initiatives. This experience, coupled with a phased approach to implementation, finding funding opportunities, delivers a cost-effective, schedule-sensitive, and localized solution to achieve goals has helped her clients. She has assisted my clients from the feasibility phase through the design, construction, operations, and maintenance phases of Fiber/wireless deployment projects.