Quectel Wireless Solutions, a leading global supplier of the Internet of Things (IoT) modules, showcased the latest Cat M1 developments at MWC Americas 2017, taking place in San Francisco from September 12 to 14.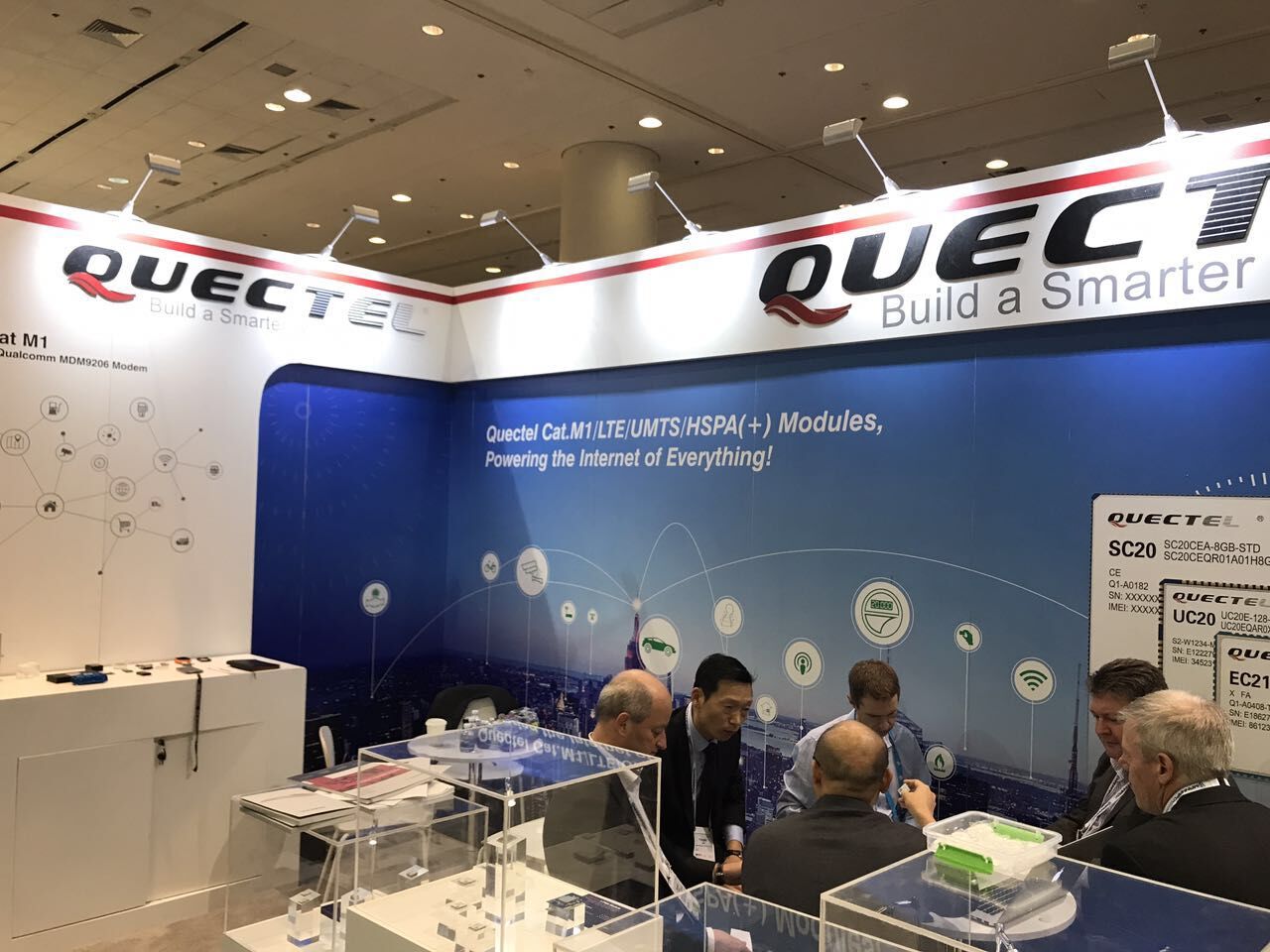 The company brought its multi-mode BG96 module on display, which supports both LTE Cat M1 and Cat NB1, with GNSS integration and EGPRS fallback.
As one of the most promising IoT players, Quectel has collaborated with its clients to develop BG96-embedded terminals that can be applied in various IoT scenarios, such as GPS tracker, emergency alarm panel, gateway and cold chain asset management solution. All these were exhibited at Quectel booth at the expo.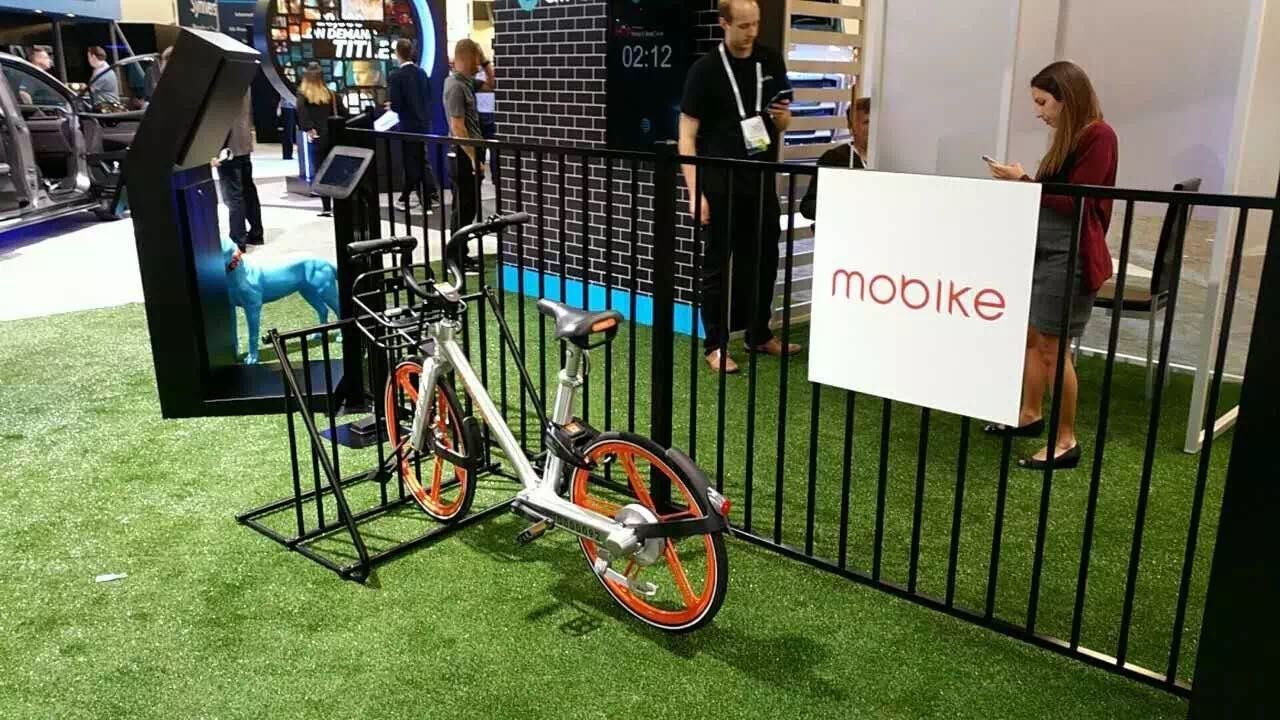 Also at the AT&T booth, the world's largest smart bike sharing service Mobike demonstrated a Cat M1-powered smart lock. The innovative lock is enabled by AT&T's 4G LTE connectivity, Qualcomm MDM9206 global multimode LTE IoT modem and Quectel's BG96 module, which support extended battery life, deeper coverage for connectivity in challenging conditions and mobile IoT applications.
Cat M1, or eMTC, is one of the new Low Power Wide Area (LPWA) categories defined in Release 13 of the LTE standard by 3GPP. The technology can co-exist with current LTE infrastructure and spectrum.
Main features of LTE Cat M1/Cat NB1 BG96 module
Developed based on Qualcomm's MDM9206 LTE modem, BG96 features ultra-low power consumption and offers a maximum data rate of 375kbps downlink and uplink. It provides pin-to-pin compatibility with Quectel LTE module EG91/EG95, Cat NB1 module BC95, UMTS/HSPA module UG95/UG96 and GSM/GPRS module M95.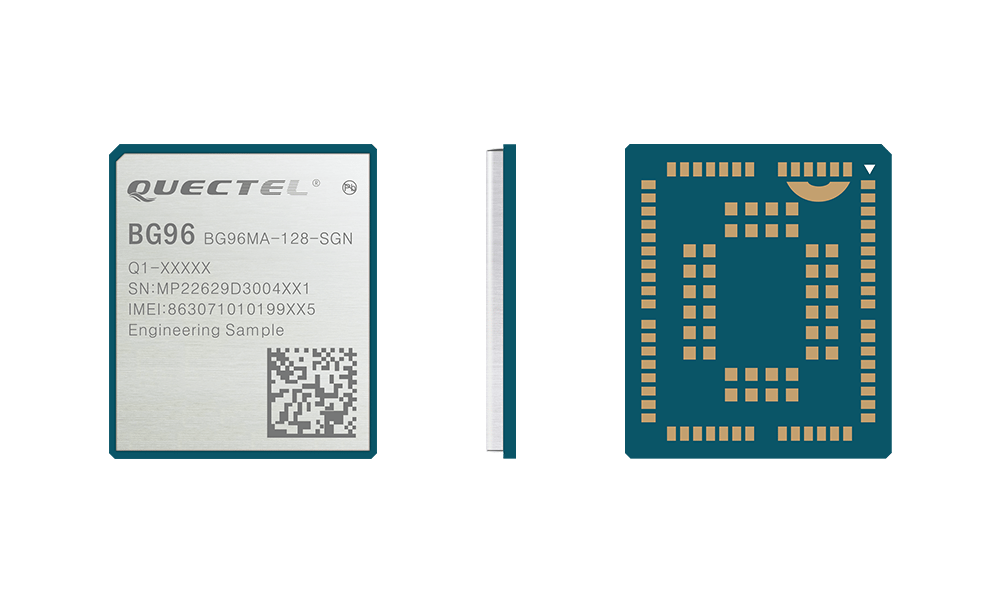 Moreover, BG96 supports a rich set of Internet protocols, industry-standard interfaces and abundant functionalities, which extend the applicability of the module to a wide range of M2M applications such as wireless POS, smart metering, tracking, bicycle sharing, etc.
Quectel has been fully engaged in the certification of BG96 module. Up to now, BG96-NA, one of the Cat M1 variants specifically designed for North American market, has already received Verizon certification for operating on America's largest, most reliable 4G LTE network.
Also, BG96 has been pre-integrated in Verizon's ThingSpace IoT platform, which is designed to allow manufacturers to easily and seamlessly develop, as well as manage IoT devices for quicker time-to-commercialization.
Live demo of global first VoLTE over Cat M1 IoT use case
VoLTE is an essential capability for a broad range of IoT use cases. At the MWC Shanghai 2017, Ericsson, China Unicom, Qualcomm and Quectel have successfully demonstrated the world's first VoLTE over eMTC IoT use cases, proving that the technology supports richer application scenarios in demand for audio communication.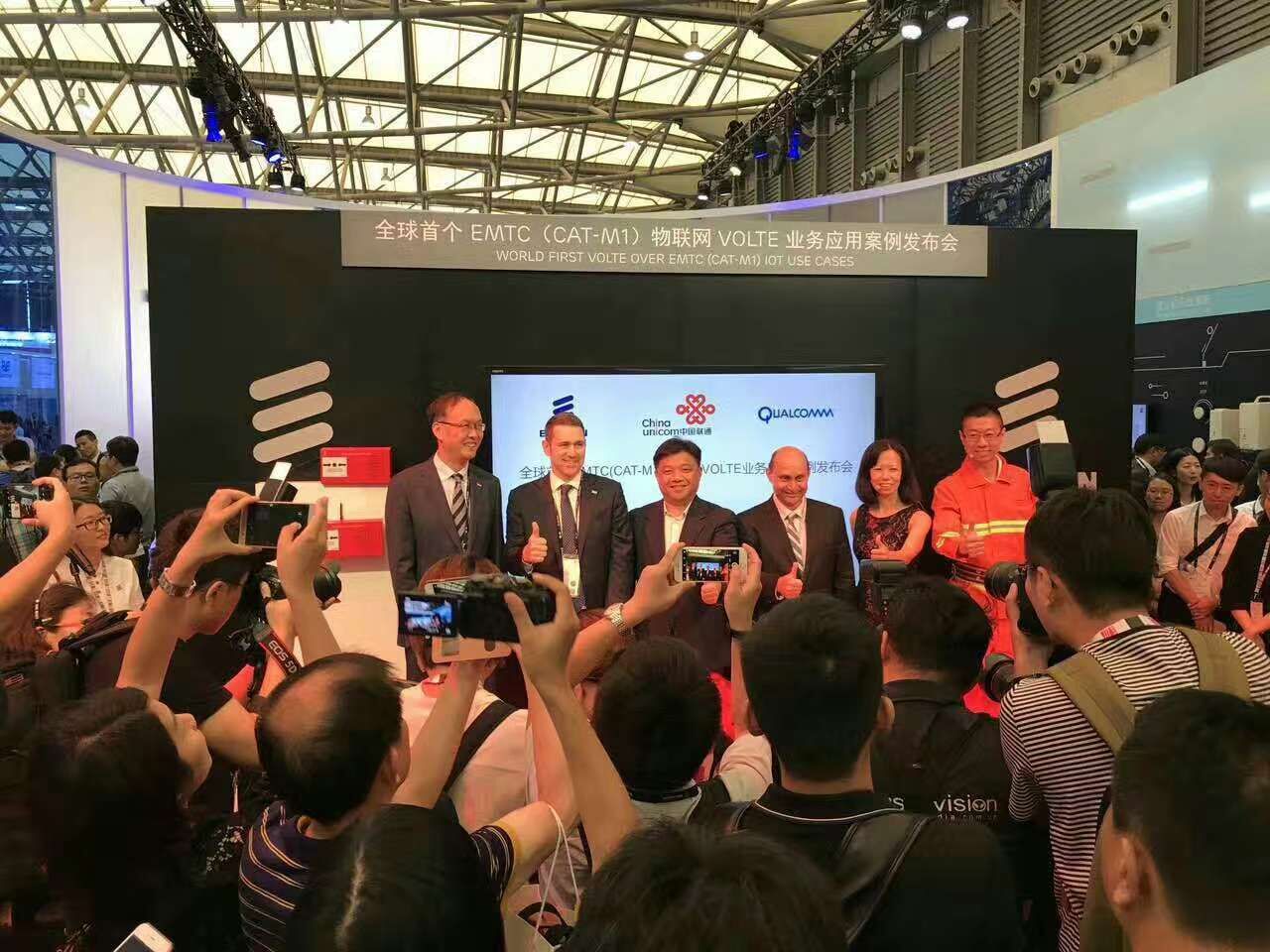 The demonstration was conducted at two IoT application scenarios, an emergency alarm panel and a GPS tracker. Both devices are embedded with Quectel's multi-mode BG96 module.
At the Ericsson booth, when Chris Houghton, Head of Market Area North East Asia at Ericsson, pressed the emergency button of a fire alarm panel, the BG96 module inside was immediately triggered and connected with the LTE network. Afterwards, two channels were set up – one was used to send alarm signals and position to the fire service center, while the other one enabled voice call.
Such emergency alarm panels also apply to elevators, expressways and other public and government sectors in need of emergency assistance. The Cat M1 technology ensures easier deployment of wireless emergency communication equipment, while the VoLTE feature will help those in need get timely help.

Besides LPWA modules and terminals, Quectel also revealed its latest LET-A Cat 6 modules at the MWCA event, which include EG06 in LGA form factor, EM06 in M.2, and EP06 in Mini PCIe. All the three series of modules deliver 300Mbps downlink and 50 Mbps uplink peak data rates, and are ideal for wireless LTE broadband market.
For more information about Quectel's BG96 module, click here.