A two-year-old dog named Harley had eaten a large toy, resulting in a severe bowel obstruction that required surgery to save her life. Her owners couldn't afford the entire cost of the surgery, which had to be done immediately in order to save her. Luckily for Harley and her family, a unique non-profit was able to step in and work with the vet and the owners to cover the cost of the surgery, so that an otherwise healthy young dog didn't lose her life and her family didn't lose a beloved pet due to lack of funds.
Paws-in-Need is a California non-profit based in San Ramon that helps bridge the gap when loving pet owners aren't in a position to afford extremely expensive vet bills from, say, an animal being hit by a car or other one-time, urgent and life-threatening accidents. The group, which serves California's Tri-Valley area,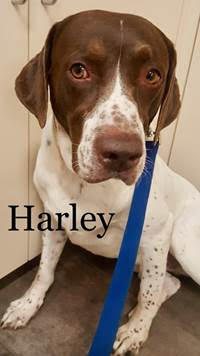 also assists owners by funding spaying and neutering in order to help reduce pet overpopulation.
"What we do is a niche that no other animal group does in the area," said Cindy Ferrin, vice president of Paws-in-Need. "When pet owners are in a situation where they've exhausted all their resources, we don't want an animal to suffer, so this is just what we do."
Ferrin said that Caldwell Compliance, and particularly company Owner and President Karen Caldwell, has been one of the biggest supporters of Paws-in-Need.
"She has just worked wonders," Ferrin said of Caldwell. Caldwell and members of her company have become fixtures at Paws-in-Needs' largest annual event, its Crab Feed.
According to Caldwell Compliance, the company has been partnering with Paws-in-Need since 2014, when Karen Caldwell and Operations Manager Ellen Magnie (formerly of AT&T) joined the decorating committee for the crab feed.
"The success of the event and Paws-in-Need's mission of providing medical care for the pets of families who may not be able to afford the care required for their pets inspired Karen, a pet lover and dog mom, to use the power of her office and company to further support the Paws cause," Caldwell Compliance said in a statement. The company supports Paws-In-Need in several ways: donating office space for board and volunteer meetings, since the non-profit doesn't have its own facility; soliciting donations for fundraisers from the local business community, with Karen Caldwell's presence on the fundraising committee; providing volunteer support for the annual crab feed and other fundraisers from the Caldwell staff; purchasing several tables at the crab feed fundraiser; and spreading awareness of Paws-In-Need to the local community.
Caldwell Compliance' dedication to animals extends to its office, which is pet-friendly and where you can find dogs Dexter and Riley hanging out as part of the company team.
"I can't say enough good about Caldwell, and Karen specifically," Ferrin said. "She is a huge dog lover, and she's just got a heart of gold."