Austin is a laboratory for IIoT 5G innovation and a microcosm of the global trend towards urbanization
Known to many as home to South by Southwest, barbecue, live music and 6th Street revelry, Austin, Texas, has emerged as a "laboratory for [IIoT 5G] innovation" according to Tyson Tuttle, CEO of Silicon Labs, and a "microcosm of a global trend towards urbanization".
For a better understanding of the transformative nature of the industrial "Internet of Things" and "5G" technology, check out this teaser for Extreme IoT: Wisdom of the Earth, a planned 10-episode immersive documentary series produced by the RCR Wireless News team, in partnership with leading technologists and industrial Internet of Things and 5G leaders.  The series will investigate the technologies, vertical markets, policies and investments driving what Goldman Sachs and others have termed the next mega trend, a 4th Industrial Revolution that will make the steam-driven transformation of 1800s look like a blip on the economic radar screen.
Boomtown Austin will be highlighted in Extreme IoT because of its long history of technology innovation and its established ecosystem required for IIoT 5G innovation evidenced by AT&T's recent selection of the city for its 5G trials and Spectrum Lab; that's in addition to the presence of the University of Texas-Austin and its world-renowned Wireless Networking and Communications group as well as Google's ongoing deployment of its Google Fiber service and tests of its self-driving vehicles. Additionally, it is widely anticipated that Austin will be selected as one of five cities for the U.S. Department of Transportation's Smart City Challenge, whereby the DoT plans to award $160 million to improve traffic congestion, make cities safer, deal with climate change, improve access to city services and more. Finally, Austin Energy was one of the first cities in the world to build and launch a "smart grid," making it an early adopter of connected living.
On March 11, for the kick-off of the South by Southwest Interactive event, President Barak Obama praised the setting and the event.
"I love Austin, Texas. It's just good to be back," Obama said to an enthusiastic crowd. "We are at a moment in history where technology, globalization, our economy is changing so fast. This gathering, South by Southwest, brings together people who are at the cutting edge of those changes."
Obama said these changes can create valuable opportunities but can also prove "disruptive, unsettling. They empower individuals to do things that they could have never dreamed of never before but they also empower folks who are very dangerous to spread dangerous messages. Part of my challenge since I've been president is trying to find ways in which our government can be a part of the positive change that's taking place and can help convene and catalyze folks in the private sector and nonprofit sector in being part of the bigger civic community in tackling some of our biggest challenges. This group I think is primed to make a difference."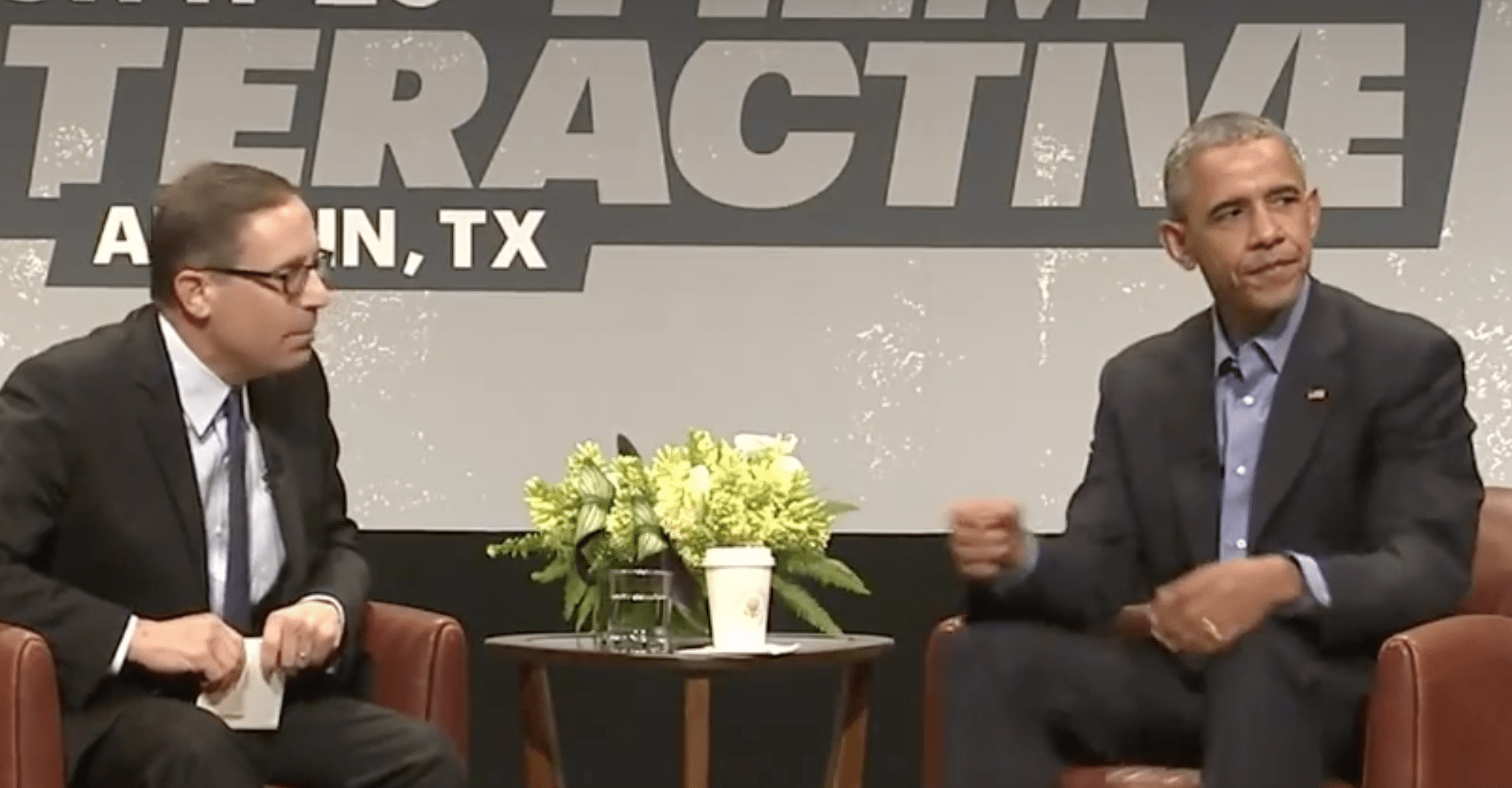 "The reason I'm here is to recruit all of you," Obama said. "We can start coming up with new platforms, new ideas across disciplines and across skill sets to solve some of the big problems we're facing today."
Stay tuned to RCR Wireless News for more insights, analysis, industry use cases and IIoT 5G enterprise news. In the interim, check out our inaugural selection of top 50 IIoT 5G Industrialist and Innovators.
For more information about Extreme IoT: Wisdom of the Earth, please send me an email at [email protected] or give me a call at (512) 431-8912.
Extreme IoT was produced by RCR Wireless News and Directed by Marshall Rimmer
Marshall Rimmer
Marshall Rimmer is a film director specializing in television commercials and branded entertainment. He has created commercial content for clients such as Adidas, Disney, Microsoft, Nestle, Starbucks and Yamaha. Technology news site Wired raves that he has created, "the most brilliant satirical short in a long time," while IGN praises another as "a great way to spend two minutes of your day."  Rimmer works closely with much of YouTube's top talent including Rooster Teeth (8M subscribers), Markiplier (9M subscribers), Vevo (10M subscribers) and Smosh (21M subscribers). Additionally, his short films have played at such Academy-Award Qualifying film festivals as the Los Angeles Film Festival, Cleveland International Film Festival, Chicago International Children's Film Festival, Palm Springs International ShortFest, Austin Film Festival, as well as many other film festivals around the world. Rimmer's videos have been nominated for multiple Webby awards and have amassed over 32 million views online.