Aptilo predicts numerous Wi-Fi challenges and opportunities in 2016
Editor's Note: With 2016 now upon us, RCR Wireless News has gathered predictions from leading industry analysts and executives on what they expect to see in the new year.
Carriers were feeling the heat in 2015 as new business models and new competition tried to eat their lunch with services based on Wi-Fi. Reeling from the sudden introduction of Wi-Fi calling, which overnight became a "must-have" solution, every operator found themselves scrambling for ways to roll out this capability fast. It turns out doing so isn't so easy. Can you imagine the cacophony from boardrooms demanding timelines for Wi-Fi calling capability? The industry has never seen a "must-have" adoption like this before.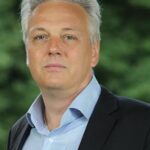 One of the biggest challenges was to find ways to monetize Wi-Fi, which most users expected to be free or included in their subscription. Wi-Fi as a customer retention tool emerged as an important theme this year, the cost of churn is typically around 15% to 20% of mobile service revenue, carriers realized they lose big when users defect to competitors.
New, creative business models for direct monetization of free Wi-Fi services emerged such as sponsored access, advertising based on the user's profile and their current location and culling information from data analytics to generate revenue from what was essentially a giveaway service. But, this form of direct monetization was still only the tip of the iceberg for larger operators compared to the indirect monetization of reduced churn.
Mobile operators were challenged as cable companies stepped up their Wi-Fi game providing a mobile or at least nomadic user experience to their subscribers. And competition came from new unexpected corners of the market with the "Uberization" of telecom with initiatives such as the Google Project Fi.
The new year brings more challenges to both mobile network operators and cable operators as aggressive competition for Wi-Fi users continues. With challenges come opportunities, though. Here are Aptilo's predictions for 2016:
Wi-Fi calling deployments won't be as fast as every carrier needs them to be
Anyone expecting every carrier to support next-generation Wi-Fi calling in Q1 will be disappointed. The problem is that Wi-Fi calling isn't that easy to enable. Everything's complicated in an operator environment. There's still a lot of work and testing to be done to make it happen. On a positive note, most mobile operators with an IP multimedia subsystem will at least make a decision in 2016 to go for Wi-Fi calling and voice over LTE.
Wi-Fi calling will accelerate for cable MSOs that are mobile virtual network operators
This makes sense – cable MSOs want to grab as much traffic onto their own networks as they can. They already have the data part in people's homes. Now they want the voice.
The "home spot" concept, with a separate SSID for public use in the set-top boxes in subscribers' homes, is an easy opportunity for cable companies to deploy a huge public Wi-Fi network practically overnight. Suddenly with instant footprint, cable companies are quickly catching up to mobile operators as they woo users with Wi-Fi calling. They can also more easily control the user experience since they are in control of the Wi-Fi network.
Mobile operators are feeling the heat from this competition. It's no longer just the other mobile operators they need to watch out for. This is creating a frenzy as operators scramble for ways to keep existing customers and, of course, to make money with Wi-Fi.
Venue Wi-Fi is the "holy grail" for Wi-Fi in 2016
You'll see operators strengthening their relationships with venues and enterprises because venue Wi-Fi is a means of gaining additional footprint and creates opportunities to monetize Wi-Fi through attractive business-to-business services. If you're not at home or work, then you're likely at a venue. Carriers must meet users where they are. Venue Wi-Fi is also operators' safest bet to create growth in an otherwise saturated market.
The war between Wi-Fi and unlicensed LTE continues
There's a battle going on between these standards, but in truth they're complimentary. The fight will escalate in 2016 as LTE-U and LTE-LAA will be tested by a few operators. As long as unlicensed LTE plays nice with Wi-Fi in regards to the use of the spectrum, then both can coexist. Unlicensed LTE will never replace the need for Wi-Fi though. Most users have three to four devices and generally only one of those devices has a SIM card. If the mobile operator wants to stay relevant to subscribers, they need to provide services that work for all their devices.
NFV virtualization arrives in full force
In most of the RFPs and RFQs we see, network functions virtualization is becoming a requirement for most operators. Some will adhere to industry specifications, others won't, and this will cause friction.
IoT is going to be a big money-maker for events in 2016
There's a lot of hype around the "Internet of Things" and certainly there are great opportunities ahead but the hype is in no way in parity with its infancy stage. In reality, the ecosystem and standardization are still deciding what to do. In 2016 IoT will continue to gain traction but it's still going to take some time for this to come to fruition.