Telecommunication service providers – both telecom and cable providers of Internet, video, voice and wireless service, commonly referred to as "telcos" – have had a rough ride in recent years. This highly concentrated, highly regulated industry has experienced a series of disruptions, from both technological change and from the regulatory front. Both currents have brought increasing notoriety to what is widely seen as one of the industry's greatest liabilities: its reputation for deficient customer service.
Telcos have had to compete more aggressively in recent years as markets for their services have become saturated. There are few opportunities for telcos to generate entirely new business; most of their gains come at the expense of competing telcos. However, winning over competitors' subscribers is expensive compared to maintaining existing relationships and upselling new, higher-value services. These trends, along with recently imposed regulations and new competition from disruptive industry newcomers, have forced telco executives to concern themselves with the "resonance" of their brands among consumers – perhaps as never before.
Resonant brands are trusted and give customers a sense of emotional connection. Telcos have some of the most established and widely recognized global brands. They are not, however, highly resonant brands. For example, in a report ("Telecom brands are not connecting," James L. McQuivey, April 14, 2015), Forrester Research found that the major telcos have generated brand resonance that is mediocre at best; none of them were among the highest quintile for resonance, although telco brands resonate better with their current subscribers than potential customers. Also, telco brands resonate more with millennials than with older consumers, although they do not generate high rates of loyalty in either demographic. Forrester's research suggests trust is a powerful driver of brand resonance, and consistency and reliability are key drivers for brand trust. It will be critical for telcos to move away from business practices that have tended to alienate consumers – inflexible, confusing service bundling and incomprehensible billing. But there is an obvious connection between each of these criteria and the customer experience the company provides.
Building customer engagement online
Seeking to achieve that emotional connection, telcos are actively investing in customer engagement, especially online. The industry's leaders are major players in the adoption of omni-channel technologies for customer relationship building and service delivery – voice, mobile, text messaging, e-mail and Web channels. These brands have embarked on their digital transformation journey incorporating tools like online chat and automated self-service that allow the customer service organization to more effectively manage the large volumes of customer interactions.
These tools enable telcos to deflect high percentages of their support call volumes away from the phone queue and toward more cost-efficient chat interactions. Chat and other online engagement solutions reduce costs and increase customer satisfaction through smarter, faster problem resolution (often on the first contact) and provide ample opportunities for chat agents to upsell other products and reinforce promotional campaigns. Call deflection not only benefits the telcos, but it delights the customer to utilize more efficient digital channels of communication.
Telco executives recognize that to maintain share in an increasingly competitive market space and reduce the friction associated with their moves into new geographic markets, they must improve the perception of their brands. To accomplish this, richer service bundles and ever more hyperbolic promotions will not suffice. They must provide a more engaging customer experience.
Leading consumers to fast, friendly and reliable self-service
For an organization as large and complex as a top-tier telco, the economic reality is that only so much can be done to improve the experience of live telephone customer service. It is imperative that these companies drive as much of the customer care process online as possible. Fast, friendly and reliable service will be a crucial driver for brand resonance. In telecommunications, as in many other industries, the most effective medium for service delivery is omni-channel – a combination of voice, mobile, e-mail and Web channels incorporating tools like online chat and automated self-service that allow the customer service organization to manage large volumes of customer interactions quickly, intelligently and in increasingly personalized ways.
The global consulting firm McKinsey, in its annual ECare surveys, found that telco customers are likelier to be satisfied with service provided through digital channels (76%) than with interactions over traditional channels (57%). Unfortunately, it seems few consumers are aware that digital service channels are available to them. In the same surveys, McKinsey found that only 15% of telco customer care interactions are entirely digital.
The availability of online engagement tools such as live chat not only enables the company to deflect callers from the phone queue, reducing call-center volumes, but it also eliminates one of the most cited sources of consumer frustration with their telco providers: long wait times. Effectively trained chat agents can successfully manage several chat sessions simultaneously, and often provide more useful solutions than do phone agents. They can offer guidance through co-browsing and delivery of instructional content to the caller through the desktop, tablet or mobile device. And rapid problem resolution gives the agent the opportunity to push upsell or cross-sell materials to the caller, reinforcing promotional campaigns and converting more customer contacts into new sales.
Transforming customer service in the 21st century
Driven by rapid product innovation in both the wireless and broadband sectors, telco and media companies today are looking for ways to maintain a competitive edge among fierce competition and waning subscriber loyalty. The most effective way to stand above the crowd is through market-leading customer experience.
In the telecommunications market, as in most markets today, consumers are demonstrating that they hold the reins. They are digital, they require immediate response and they will not wait in the queue for customer service.
Some of the most successful telcos have taken aggressive actions to step into the 21st century, partnering with specialized technology and analytics providers to create advanced business rules addressing pain points on the telco website on desktop, tablet and smartphones. Application of proactive chat, reactive chat (click-to-chat), e-mailed transcripts and full integration across sales, care, order support and technical support channels provide seamless customer experience that drive consumer-centric philosophy while enhancing self-service education and adoption.
Now is the time for the telco industry's leading brands to extend the reach of their customer service organizations, providing faster and better service at substantial cost savings, and to take advantage of their scale of operations to build market share and retain it in the face of changing marketing tactics from their conventional competitors, as well as technological disruption by the market's newcomers.
For a deeper dive on this topic with examples of how three major telco brands have undergone a digital transformation using online engagement tools, please go to www.touchcommerce.com/whitepapers and click on the Telco Digital Transformation white paper.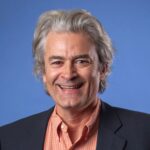 Bernard Louvat came to TouchCommerce (then inQ) in 2005 with a vision to assist online shoppers to buy online. Drawing upon his specialty retail and online experience, he embarked on creating a set of innovative technology solutions to target, engage and assist online shoppers and returning customers, and create a more personalized online shopping experience. TouchCommerce is a global provider of online engagement SaaS ecommerce solutions and works with some of the largest consumer brands in the world (www.touchcommerce.com/clients). Prior to TouchCommerce, Louvat was co-founder and CEO of Evolution Robotics, an Idealab company (sold to IRobot); CEO and founder of Bizbuyer.com (sold to GE); GM at CitySearch, an Idealab company (sold to IAC); CEO and founder of Office Depot France; president and founder of The Disney Store France; and a consultant with Bain & Co. Louvat holds an MBA with Distinctions from Harvard Business School and a BA in business administration from HEC, Paris.
Editor's Note: The RCR Wireless News Reality Check section is where C-level executives and advisory firms from across the mobile industry share unique insights and experiences.