Power and backhaul key to maintaining operations
Carriers have historically experienced a host of challenges in planning for alternative forms of power or backhaul during the initial design, build and implementation of wireless networks. These hurdles have often resulted in avoidable cost increases and operational issues, such as poorly planned disaster recovery options or inadequate backhaul capabilities. However, backup power generation options continue to become more generally available and cost-efficient opportunities to go "off the grid" now present unique ways for carriers to lower costs relating to power. Further, options to circumvent wireline costs related to backhaul via microwave continue to be available to carriers that are willing to proactively identify opportunities to maximize value while minimizing ongoing operational charges that eat away at profitability.
Planning for backup power generation and alternative power generation
Looking first at power, there are two components that carriers can consider and plan for: backup power generation and alternative power generation. As wireless services have become more prevalent, the need and expectation for those services to be "always on" has increased. Backup generation capabilities — once solely considered for sites and operations in areas prone to frequent power outages — are now desired in most, if not all, sites. Determining how best to provide such backup generation capabilities starts with building a case to decide whether to invest in a permanent or fixed generator or alternatively to use a mobile generator. Often, the key decision criterion focuses on the likelihood of the need for backup power (e.g., permanent generators for sites located in areas with high hurricane or other weather-related incidences) combined with the ease with which local zoning regulations will allow for a certain type of generator on site. Mobile generators can be used to provide backup power-generation capabilities to a subset of sites, effectively sharing the mobile generators where they are needed most. Examples include owning and deploying a fleet of mobile generators to sites in Florida during hurricane season, and then re-deploying those generators to the hardest hit parts of the Northeast United States during the winter.
Ensuring proper generator maintenance
Regardless of whether a carrier decides to leverage fixed or portable generators (or both), a plan should be developed to ensure generators receive consistent fuel and service. Identifying and securing a partnership with a maintenance and refueling provider (or providers) with specific service levels for refueling in times of power outage helps ensure that the backup generation capability is available and consistently reliable. Considering the best available refueling options is also a key consideration before determining the type of generators that will best suit the needs of a carrier in a particular location. In some cases, ready access to natural gas can make the decision to procure natural-gas-operated generators an easy one. Conversely, if natural gas may not be as readily accessible but diesel fuel is widely available, carriers should first seriously weigh other considerations associated with the diesel option. Diesel, while historically easier to come by and often times relatively cost effective, must be "burned" approximately every two to three months or else can damage the machinery and render it unable to operate. These factors can make natural gas a better option.
Implementing transfer switching
In addition to the type of generator and refueling requirements, transfer switching must be implemented. Automatic transfer switches, which can be programmed to shunt the power of the site from the utility to the generator once a main power outage is sensed, can be critical in ensuring the backup power "daisy chain" takes place. With only manual transfer switches, human intervention is required at each site in a case of power outage before the backup generator can perform — hardly an effective option when considering tens, hundreds or even thousands of cell sites that may be out and idle after a significant weather or other power outage event. Finally, depending on the requirements for backup generation (e.g., the size of the generator at a site and the specific power output it can support), there may be some individual cases where the site can leverage the generator when main power is still an option, selling back its power to the utility grid and earning certain credits in return. This scenario is often only viable in certain cases where the power-generation capability is in the multiple mega-watt or higher range; however in instances where this type of backup power generation is required, this option should not be overlooked.
Considering alternative power generation options
Besides backup power-generation options, carriers should consider alternative means to power generation for certain components of a site. While likely not powerful enough to run everything, on-site renewables such as wind generation and solar may be viable options for certain components (thus lowering the overall dependence on the traditional power grid). Additionally, certain alternative cell site construction considerations may lower carriers' reliance on traditional power, such as installing ventilation capabilities to allow a draw of outside air in lieu of AC during cooler months in northern climates. These alternative options, while generally not enough to act as a complete replacement for utility-based power generation, are worthwhile options to consider for counter-balancing operational costs associated with powering a cell site.
Preventing margin erosion via microwave backhaul
Turning to backhaul, this is an area where carriers see erosion of margin almost immediately, due to what has traditionally been a very high reliance on telecom providers to provide bandwidth to carry traffic from a cell site to a switch or other central location. The primary alternative to the telecom provider approach is microwave backhaul, which has long been an option to consider in lieu of the telecom provider for decades but is often overlooked due to a number of factors.
First, there is a significant upfront capital investment required to purchase equipment and perform installation and commissioning. Second, carriers must secure spectrum for the microwave backhaul, which, depending on the location involved and the availability of appropriate spectrum, may be challenging and time consuming. Finally, additional lead times associated with site zoning and acquisition challenges often arise, as additional space on the site in question plus space on a site at the other end must be secured for antennas, cables and transmission cabinets.
While these tasks may appear daunting, if carriers can plan ahead and secure spectrum, then the costs associated with implementing microwave backhaul can be recovered over a relatively short timeframe. Additionally, after this time passes, there will be no further erosion of margin from revenues going to the telecom provider or local loop suppliers.
Microwave backhaul + backup power generation = continuous operation
Finally, one consideration is often overlooked when it comes to disaster recovery requirements: microwave backhaul (which is owned and operated by the carrier), coupled with backup power generation (also owned/operated by the carrier), provide an end-to-end solution for continuous operation in cases of disaster. This combination offers the ability to ensure continual power generation (even if the local utility is down), as well as ensuring that traffic can be backhauled from the site to the switch and off through the broader telecommunications network (even if the telecom provider has no power and is unable to carry traffic on traditional circuits).
Carriers have a number of available options to pursue relative to alternative power generation and backhaul. While some of these are new, and some have been available for some time, the key element is to thoughtfully evaluate them in the planning stage to ensure the most effective use of these opportunities in as many cases as possible.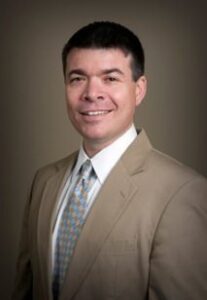 Adam Cummins is a principal at Pace Harmon, an optimization and outsourcing advisory services firm providing guidance on complex transactions, process and operational optimization, and provider governance.
Editor's Note: Welcome to our weekly Reality Check column where C-level executives and advisory firms from across the mobile industry share unique insights and experiences.