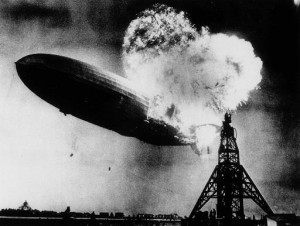 This morning buttocks are tightly clenched all across internet-land, as Amazon's Elastic Cloud Compute (EC2) service, which is used by many big-name companies and services, has spectacularly crashed, taking down Quora, FourSquare, Hootsuite, and a whole host of other well-known services that use Amazon's cloud to power their backend.
According to Amazon there are known issues with EC2, as well as the retail giant's Relational Database Service both of which are in the same datacentre in North Virginia. So what's happened? Amazon has issued a statement -
"We can confirm connectivity errors impacting EC2 instances and increased latencies impacting EBS volumes in multiple availability zones in the US-EAST-1 region. Increased error rates are affecting EBS CreateVolume API calls. We continue to work towards resolution."
In the meantime, all the services that rely of Amazon's heavily-scalable processing power are effectively at a standstill. Quora has put up a temporary landing page saying "We'll be back shortly, we hope. Sorry, it sucks for us too."
The Amazon status dashboard reveals that whatever the cause is, a fix is being deployed for the problems, which began at 2:55am.
While the issue will most likely be resolved before the majority of the US is awake, the fallout will last far longer. Amazon is going to have to go on one hell of a goodwill tour, as this outage will have undoubtedly concerned companies who rely on the companies infrastructure for mission-critical system.
We'll update as more information becomes available, but for now keep those buttocks clenched, and spare a thought for the Amazon sysadmins who were dragged out of bed at 3am.