Deloitte is seeing 'a lot of experimentation' around private network deployments
Private cellular networks for enterprises are considered a major monetization opportunity for communications service providers (CSPs) to set up bespoke networks in support of industrial internet of things projects, as long as they carefully pair technology investments to desired business outcomes.
When considered by industry, research conducted by GSA identified the manufacturing sector as a strong adopter of private mobile networks, with 111 identified companies involved in known pilots or deployments, up from 51 at the start of 2021, followed by mining companies with 63 deployments. The education sector and utility companies tied at 58, while seaports or maritime companies had 41 deployments.
"We are also seeing increasing traction in other sectors, including healthcare, in which the current pandemic has accelerated adoption of smart and remote healthcare applications needing private mobile connectivity, as well as municipal government, and transportation and logistics," said GSA.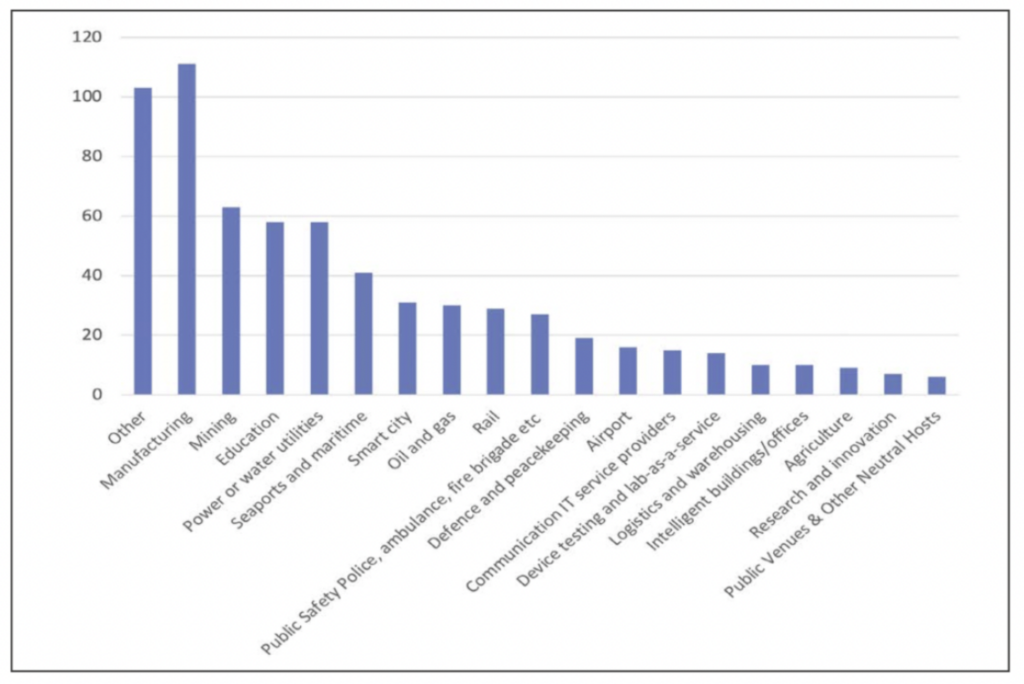 As of February 2022, 58 countries and territories have been identified by GSA to have private network deployments based on LTE or 5G, as well as several private mobile network installations in offshore locations serving ships and the oil and gas industries. Of these deployments, 61% use only LTE, 21% use only 5G and 17% make use of both.
LTE's continued dominance in private networks is also supported by data from another February report, this one published by the Dell'Oro Group. However, the Dell'Oro Group posited that 5G NR will surpass LTE in the private network space by 2026.
"Risks are broadly balanced," commented the Dell'Oro Group. "On the upside, the 5G enterprise puzzle has still not been solved. The successful launch of private 5G services by suppliers with strong enterprise channels could accelerate the private 5G market at a faster pace than expected. On the downside, 5G awareness is improving but it will take some time for enterprises to fully understand the value of private LTE/5G."
GSA has counted more than 50 equipment vendors and more than 70 telecom network operators that were involved with private mobile network projects, as well as hyperscalers, which are offering private mobile network solutions, sometimes in partnership with the previously mentioned entities.
"[Hyperscalers'] ability to exploit mass-scale cloud infrastructure and their existing presence in commercial enterprises is likely to drive additional growth in the private mobile network market," GSA predicted.
The risk here, of course, is that despite being the ones to provide the data pipeline in the form of 5G coverage, carriers may miss out on critical monetization opportunities just like they did in the 4G era.
"Streaming, ride sharing, those things took off because of 4G capabilities, but carriers didn't really play a significant role in [providing those applications]," said Jack Fritz, principal in Deloitte Consulting LLP's Technology, Media and Telecommunications. "But I think in 5G, you are seeing carriers take different approaches around how they are making themselves available in the enterprise and government segment… And with private networks and networks as a service, there's opportunity for carriers to monetize."
Recent telco private network deployments
AT&T struck a deal to provide a private 5G network and multi-access edge computing (MEC) capabilities to the Ford factory where the car manufacturer's first-ever electric pickup truck, the F-150 Lightning, is being built.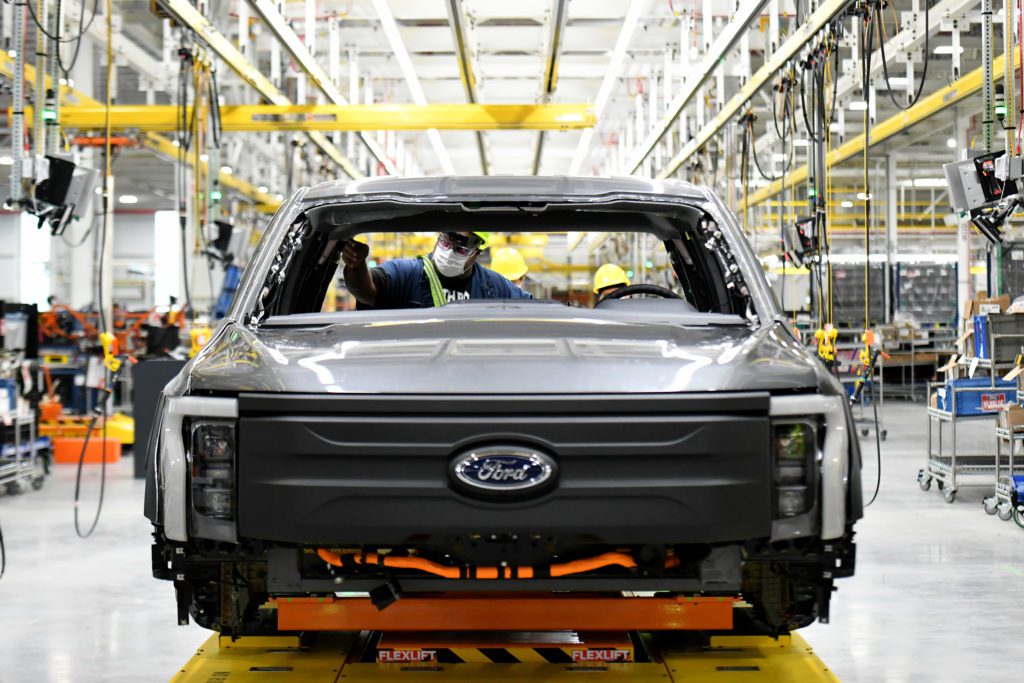 According to AT&T, 5G connectivity at the facility will support multiple types of wireless connections, from tablets and phones used by employees on the production line to over-the-air software updates for the vehicles themselves.
During RCR Wireless News' 5G Monetization Forum, AT&T's Vice President of Manufacturing Solutions Ande Hazard shared that Ford will tap into 5G's ultra-fast speed and low latency to enable things like vision systems, automation, robotics and even faster wireless vehicle updates.
On the other side of the pond, Vodafone and Nokia deployed a private LTE and 5G network to underpin "the world's first marine-focused 5G testbed" in the U.K. port city of Plymouth, on the Devon coast. The new installation will be used to connect various IoT sensors, marine vessels (including autonomous vehicles) and research equipment to drive innovation in the maritime and marine sectors.
The Vodafone network features five mobile sites along Plymouth Sound, the inlet in the English Channel around which the city of Plymouth has developed; these include a radio mast on a fort from the Revolutionary Wars with France in the 1800s. The network will be available for free to businesses, academics and government organizations to use for testing and research on and under the waters of Plymouth Sound.
At a January event organized by Athonet, Marc Sauter, head of mobile private networks for Vodafone's business division, suggested that private LTE and 5G for industry appears to be rolling faster than anyone expected.
"A million private networks by the end of the decade? At Vodafone, we believe it is possible," he said. "In Europe alone, we have about a million companies that could benefit from private mobile networks — with most in manufacturing, along with logistics and warehousing, utilities, oil and gas, and increasingly in healthcare."
Fritz further shared that Deloitte is seeing a "range of interest" in private network deployments. "We are seeing a lot of experimentation. Last year, it was 'tell me more about it,' and now we are starting to work on proof-of-concept projects with a number of organizations. I think there will be much more publicity around private networks, whether a private slice or true standalone private network, as this year goes on," he said.