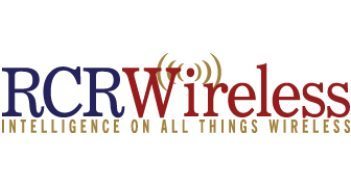 Webinars
Upcoming Webinars
December, 2014
CENTRI Webinar: Cloud Transformation: Tackling Growing Challenges
Organizations of all sizes have been migrating to the cloud for increased flexibility, accessibility, and cost efficiency. While the benefits of shortened deployment times, lower CAPEX, pay-as-you-go convenience, and technology independence are well documented, the cloud subscribers face challenges in the area of data transport security, latency, and bandwidth bottlenecks. These issues can lead to potential security breaches, application malfunction, poor user experience, and increased OPEX.
This webinar will focus on the challenges faced by cloud subscribers in the financial sector and transport security solutions that will enable them to reap full benefits of cloud transformation.
Who should attend?
• Enterprises interested in the cloud
• IT professionals
• Cloud developers
• Enterprise security managers
What you will learn:
• Opportunities in the cloud and hybrid cloud
• Challenges in the cloud including security, bandwidth and latency concerns
• Potential areas where security breaches can happen in the cloud
• Top ways to keep your data secure in the cloud
• Use cases on optimizing the cloud for enterprises of all sizes and verticals
Featuring speakers from Pico and CENTRI Technology
Register
Editorial Webinar: Customer Relationship Management: Predicting Subscriber Health
Evolving network and software technologies are providing customer relationship management (CRM) platforms with greater insight into what consumers expect from mobile services, which is coming at a time when the telecom space is seeing increased competition from rival operators, OTT players and broader telecom providers.
This webinar will look at how CRM providers are looking to increase the depth and breadth of their platforms, how operators are looking to increase customer retention efforts through enhanced CRM efforts and the impact social media is having on how CRM providers and telecom operators deal with the market.
What you will learn:
Trends in the CRM space, including how network virtualization and software is making it easier to deploy and scale CRM platforms; how telecom providers are increasingly looking to more robust CRM solutions to battle competitors; and how platform providers are tapping into social media channels to bolster their CRM solutions.
Who should attend:
Persons involved with CRM efforts at wireless carriers, OTT players and the wider telecom provider market, as well as those at CRM vendors.
Register
NetNumber Webinar: Redefining the Signaling Landscape to Deliver Service Agility
Network traffic is increasing dramatically and signaling is set to grow even faster as a result of VoLTE and legacy interworking. The Internet of Things (IoT) and Machine to Machine (M2M) communications will further burden the signaling network infrastructure.
As the signaling landscape evolves to support LTE and IMS services, operators must still support a combination of SS7/C7, SIP, DIAMETER and ENUM/DNS signaling services. In parallel service providers are being challenged to support real-time service enablement and service orchestration without further escalating the 'signaling storm'.
This webinar examines the causes of signaling complexity, and the need for a new architecture to deliver the required control plane, signaling routing, database access, service creation and management platform for the coming world of Network Function Virtualization (NFV) and the Software Defined Networking (SDN).
Presenters:
Sue Rudd, Director, Service Provider Analysis, Strategy Analytics
Doug Ranalli, Founder and Chief Strategy Officer, NetNumber
Brad Boston, President and CEO, NetNumber
Register
Past Webinars
LTE