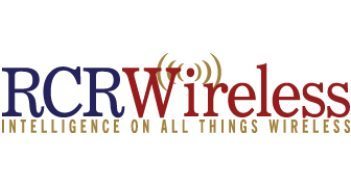 Webinars
Upcoming Webinars
April, 2015
RCR Editorial Webinar: Driving Profits through the Intersection of Telecom Automotive
There's a lot of talk in the industry as to how the telecom players – operators and equipment vendors will or won't more closely align with automotive OEMs and Tier 1s. Are operators simply connectivity providers? Do OEMs become MVNOs? These topics and more addressed and the implications to the ultimate end user – the driver.
What you will learn:
Implications for the intersection of the telecom and automotive industry. What are the opportunities for mobile operators and telecom equipment vendors. What are the road blocks. And what does all of this mean for the end user – the driver?
Who should attend:
Automotive OEM, mobile network operator, industry advisors, telecom vendors. Strategy and marketing team members
Speaker: Mark Rose, Head of Automotive, Consumer Electronics and SOBE, Vodafone Global Enterprise
Register
Telit Webinar: Connecting Edge Devices to the Enterprise, Cloud and the Internet of Things
Creating your own IoT solutions – from connection, to management and integration – has become plug-and-play easy.  At the core, delivering this simplification sits an enterprise-grade, do-it-yourself Application Enablement Platform that addresses all the necessary complex 'plumbing' – reducing cost, time and risk.
Further, this platform is surrounded and supported by a thriving ecosystem of leading technology and product developers, system integrators and mobile network operators that offer hardware and software, integration services and support, wireless network services, custom point solutions and applications, or turnkey commercial deployments, as needed – letting you focus on business innovation, not the underlying technology.
You will learn:
• Integration of Thing-to-Cloud and Cloud-to-Value, across virtually all industries and market segments
• How to create your own applications with a Platform-as-a-Service designed for ease-of-use
• How to reduce risk, cost, complexity and time with an Application Enablement Platform
•The critical role of analytics in behavioral or trending information
Who should attend:
• Developers and System Integrators creating IoT applications
• CIOs looking to manage Things to create value
• Operation managers with field services teams
• Technology-based service providers in Telematics, Energy, Healthcare, Consumer, etc…
• Mobile Network Operators looking to deploy IoT Services Enablement
• Anyone interested in analytics and improving ROI
Register
RCR Editorial Webinar: Investing in Heterogeneous Networks: Network planning, optimization and ROI
Carriers are planning their investments in HetNets carefully as they balance the need for more coverage and capacity with pressure on the top line created by incessant data price wars. Investments must be made to satisfy current network demands while anticipating future developments, including LTE-U, LTE-A, VoLTE and Vo Wi-Fi. The return on these investments may depend on the extent to which carriers can monetize HetNet investments by offering new location-based services to subscribers.
What you will learn:
What are carrier priorities for HetNet investment this year? Which technologies (i.e. CPRI interface, LTE-U) are impacting investment decisions?
Who should attend:
Network operations professionals, service provider purchasing decision makers, executives from vendors supplying service providers with DAS, small cell and Wi-Fi equipment and connectivity solutions.
Register
Past Webinars
Sponsored