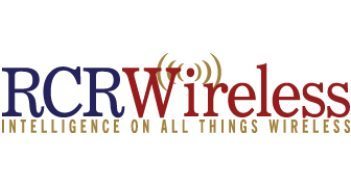 Webinars
Upcoming Webinars
This webinar will examine trends in network densification both indoors and outdoors. Key focus areas will include cost control through new network architectures like centralized RAN, intelligent optimization, new business models for small cells and DAS, and ways that equipment vendors can help carriers with the site acquisition and development processes.

What you will learn:

Learn about metro cell deployments currently underway in major U.S. cities?

Learn how operators and neutral host providers evaluate and project the cost of small cells

Learn about the move to integrate cellular and Wi-Fi in-building

Learn why some analysts and integrators expect a "DAS renaissance."

Learn how the move to densify wireless networks is changing the required skill sets for the wireless workforce

Who should attend:

Carrier network planning professionals

Wireless infrastructure services professionals

Human resources professionals who serve the wireless industry

Wireless equipment manufacturing professionals

Systems integrators and equipment installers

Commercial real estate investors and building owners

Panelists:
Martha DeGrasse, Editor, RCR Wireless News
Scott Sumner, VP Solutions Development and Marketing, Accedian
Alan Law, New Technologies and Innovation Manager, Vodafone
Earl Lum, President, EJL Wireless Research
Pierre Lynch, Lead Technologist of Product Management Team, Ixia
Raymond Hild, Vice President, North America, Galtronics

Voice over LTE (VoLTE) has the fastest technology adoption of all wireless technologies, yet only 28% of wireless subscribers are expected to be using VoLTE by 2020. Many companies are viewing VoLTE as something they will migrate to over time. However, there are some areas that business executives and IT managers need to consider.

Can your Signaling System 7 (SS7) legacy network survive beyond 2025 or 2030? Is your SS7 infrastructure ready for Network Functions Virtualization? It is important for service providers to have a solid game plan that protects their existing investment, minimizes disruption to the existing network, and provides the ability to migrate to VoLTE at their own pace.

Join us for a webinar that will help build out your game plan for VoLTE migration.

Presenter: Bill Welch, Senior Product Manager

Goldman Sachs views IoT as the third "internet" wave while predicting that IoT will exceed preceding internet waves by connecting 28 billion "things". By extending mobile and wireless "pipes", IoT will unlock product innovation, create new business models and expose networks to unprecedented level of security risk.

During this discussion, we will focus on the implications of IoT in general, while taking a closer look at designing, testing and securing industrial IoT

Who should attend:
Mobile carrier, hardware, software, and enterprise IT professionals along with investors seeking a better technical understanding of designing, testing and securing industrial IoT solutions (connected cars, home automation, manufacturing, M2M etc..)

What you will learn:
– Impact of industrial IoT in terms of the economy, jobs and technology
– Vertical market sectors impacted by industrial IoT
– What skills will be in the greatest demand
– The role of mobile operators in the Industrial IoT
– Design, test and security implications of industrial IoT vs. "wearables"
– Industrial IoT use case discussion

Moderator: Jeff Mucci, CEO and Editorial Director, RCR Wireless News
Panelist: David Loadman, Vice President of Mobile Device Test, National Instruments
Panelist: James Stanberry, SVP GM IoT, Silicon Labs
Panelist: JC Lazcano, VP of M2M/IoT, Gemalto
Panelist: Patrick Moorhead, Partner, Moor Insights & Strategy

Traditionally, line sweep, PIM, and OTDR traces have been individually processed in stand-alone PC based programs that work with one trace at a time. This repetitive, labor intensive process worked well in the past, but with the coming of market price pressures, LTE, and Distributed Antenna Systems, a new approach is needed. This webinar will cover what worked in the past, current needs, and up-to-date solutions that provide quick, accurate, and automated trace judgement.

Who should attend:
RF Engineers, Field leads, and Administrators who deal with large numbers of line sweep, PIM, and OTDR traces on a daily basis.

What you will learn:
We will review current trace management techniques and why they don't work so well anymore. We will then cover a variety of solutions, including a cloud based trace management solution.
Past Webinars
Network Infrastructure