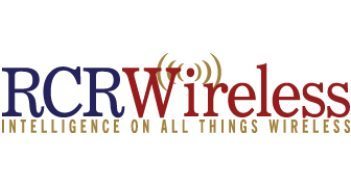 Webinars
Upcoming Webinars
RCR talks with experts across the mobile ecosystem on key trends for the upcoming year, including the impact of new architectures and emerging technologies on networks and the telecom business. Topics to be covered include assessments of the status and importance of VoLTE, VoWi-Fi, 5G, virtualization and LTE-U, as well as hiring trends and new business structures.

What you will learn:
Insight into the top trends that will shape the telecom ecosystem for 2016 on a wide variety of fronts from virtualization, voice over LTE and Wi-Fi, to 5G, the Internet of Things and more. RCR brings together experts from across the ecosystem to discuss the hype and the reality that 2016 will bring.

Who should attend:
C-level and mid-level executives at mobile operators, telecom hardware and software vendors; Wi-Fi vendors, network operations teams, analysts and standards body participants keeping track of major developments in the wireless and mobile ecosystems.

Panelists:
Kelly Hill, Editor, RCR Wireless News
Martha DeGrasse, Editor, RCR Wireless News
Roger Entner, Founder, Recon Analytics
Chris Cave, Director of R&D, InterDigital
Justin Hart, Senior Director System Engineering and Architecture, Sonus

Operators now have multiple technology options available when it comes to deploying in-building wireless services. Options include passive Distributed Antenna Systems (DAS), active DAS, Distributed Radio Systems (DRS) and Distributed Small Cells (DSC). When multiple operators / multiple technologies are deployed indoors sharing common antenna systems, passive intermodulation (PIM) can be a serious issue.

This presentation will provide an overview of each in-building wireless technology and discuss areas most prone to PIM generation. The presentation will also address methods to reduce PIM magnitude in in-building wireless systems.

What you will learn:
– In-building wireless technology overview addressing Distributed Antenna Systems (DAS), Distributed Radio Systems (DRS) and Distributed Small Cells (DSC)

– Areas where PIM is a concern (and not a concern) for each in-building wireless technology

– Methods to mitigate PIM in in-building wireless networks

Who should attend:
– RF Engineers
– Project Managers
– Cellular technicians
– Wireless contractors

Presenter:
Tom Bell, Senior Product Manager, Anritsu

In order to meet the ever-increasing needs for bandwidth in mobile networks, regulatory agencies often reallocate or "refarm" spectrum which had previously been used for other communications services. In many cases this refarmed spectrum must be cleared of both existing users and sources of interference before it can be put into service. This webinar discusses the spectrum clearing process from a practical perspective, leveraging many of the lessons learned during the 700 MHz LTE spectrum clearing in the United States. Real-world examples and best practices will be provided to help engineers and technicians with the practical aspects of the spectrum clearing process.

Presenter: Paul Denisowski, Applications Engineer, Rohde & Schwarz

Today's threat landscape demands the use of a complex array of proactive security systems and monitoring solutions. What are the most common and useful security solutions you should consider – next-gen firewalls, web-application firewalls, intrusion prevention systems?

Many of these security tools require inline network deployment. But why in the face of almost certain cyber-security breach do organizations avoid deploying these best-practice security tools?

Learn to deploy your security defenses like firewalls, intrusion prevention systems (IPS) and others using a safe, yet flexible security framework that improves network uptime, speeds network troubleshooting, and eases network and security maintenance for operations personnel.
– An overview of security tools and monitoring systems available.
– The value of proactive inline security systems and why organization fail to use them.
– Best practices for safely deploying security defenses.
– Minimizing conflicts between networking and security operations teams.

If you provide your (ISC)2 ID certificate number when you register for the webinar, your CPE credit will automatically be added to your (ISC)2 account within 4-6 weeks.
Past Webinars
Sponsored