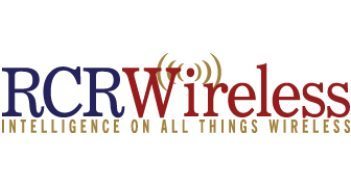 Webinars
Upcoming Webinars
January, 2015
Editorial Webinar: Connected Car Industry Landscape
 Car-2-Car, Car-2-Infrastructure – How does it all come together?
"Connected car" has become a catch-all term to include aspects related to telematics, vehicle-to-vehicle, vehicle-to-infrastructure, infotainment, ADAS, autonomous driving and on and on. This webinar will look to map the different categories that fall under this umbrella, explain how they inter-relate or not and highlight some key players in each space.
What You Will Learn:
• How the landscape currently aligns within the many topics included under the Connected Car Umbrella
• How the landscape may evolve over the next 12 – 18 months
• Examples of key players within each category
• Linkages between the different categories and how they do and might evolve over time
Who Should Attend:
• OEMs thinking about the opportunities to work with Telecom Operators and Vendors
• Telecom Operators and Vendors looking for options to include in their Connected Car Strategy
• New market entrants considering a move into this space
• Anyone wanting to further understand how Connected Cars can impact their Strategy going forward
Register
Amdocs Webinar: Accelerating small cell rollout through process automation
Mobile operators and service providers are deploying thousands of small cells and Wi-Fi access points in an effort to improve network capacity, close coverage gaps and enhance the customer experience. If small cells are poised to solve many of the issues facing the industry today, they however bring their own set of challenges. 
As the scale of deployments, sheer volume of tasks and high projects complexity make it increasingly difficult for them to meet their time, budget and quality requirements, operators are now looking for proven solutions that can help automate the process, thus reducing engineering costs and project lifecycle while improving efficiency. 
During this webinar, the panelists will discuss ways to accelerate, de-risk and streamline the end-to-end process flow for small cells rollouts, ensuring single source of truth and project plan integrity. 
In addition, the speakers will cover: 
• Small cell market/strategies and updates on worldwide rollouts 
• Key challenges for mobile operators and service providers 
Small cell rollout solution and process automation – end-to-end orchestration of the rollout process, providing visibility control, ensuring single source of truth 
• Use Cases – understanding the small cell rollout lifecycle, from the initiation, planning and design phases all the way through to the construction, commissioning and operation 
Presenters: 
Gavin Ray, SVP Products & Marketing, ip.access Ltd 
Tzvika Naveh, Product Marketing Manager, Amdocs OSS
Register
Brocade Webinar: Network Visibility & Analytics Architectures for Next Gen Mobile Networks
As mobile networks evolve from present architectures and business models to NFV/virtualized, software-based architectures and customer-centric business models, network planners and architects have come to recognize Analytics as a foundational cornerstone that is central to the business transformation that is underway. In Parallel the exponential growth of traffic driven by LTE Smartphones is creating a scaling challenge for the current visibility architectures. Successful Analytics deployments in the era of the New IP have to be Real-Time, Open, Agile and Scalable, and must lend themselves to a diverse and dynamic set of use cases.
This webinar will provide an overview of the changing mobile operator landscape, emphasizing the need to rethink Analytics strategies as networks evolve. It will outline key requirements for transformative Mobile Analytics deployments that help operators become flexible, dynamic, and profitable.
What you will learn:
• Overview of the business and architectural transformations underway in Mobile Networks
• The critical role of Analytics as a key enabler in the transition of Mobile Networks to the New IP paradigm
• Why legacy & present approaches to Network Visibility architectures & Analytics won't make the cut for next gen networks
• Key requirements for successful next gen Analytics deployments
Who should attend:
• Mobile service provider CXOs
• Service provider personnel belonging to network planning, architecture, analytics, security and other groups
• Vendors looking to develop or partner for Analytics capabilities as part of their offerings
• Anyone interested in service provider analytics and the New IP
Register
Past Webinars
Network Infrastructure