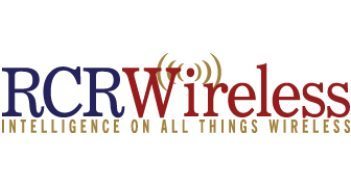 Webinars
Upcoming Webinars
January, 2015
Editorial Webinar: Content: Anywhere, Anytime, Any Device
Consumers expect to be able to access their content from any device, at any time. This webinar explores consumer trends and expectations and how they are driving the content cloud and content delivery/distribution, as well as the underlying network interchanges and architectures that are enabling these services. 

RCR will also examine billing relationships, new business models, policy and charging related to multi-channel media, with a focus on the question: Ultimately, who owns the customer? 
What You Will Learn:
Major trends driving consumer demand, and the impact that this is having on network architectures, including content delivery networks; approaches that service and content providers are taking to monetize content delivery; and recent developments across the wired, wireline and content industry that are shaping the ecosystem.
Who Should Attend:
Persons involved in content delivery and optimization, as well as network operations across wireline, cellular, Wi-Fi and connected car platforms; OTT players; content providers and marketers seeking a better understanding of the mobile space as a part of multi-screen media.
Register
Editorial Webinar: Connected Car Industry Landscape
 Car-2-Car, Car-2-Infrastructure – How does it all come together?
"Connected car" has become a catch-all term to include aspects related to telematics, vehicle-to-vehicle, vehicle-to-infrastructure, infotainment, ADAS, autonomous driving and on and on. This webinar will look to map the different categories that fall under this umbrella, explain how they inter-relate or not and highlight some key players in each space.
What You Will Learn:
• How the landscape currently aligns within the many topics included under the Connected Car Umbrella
• How the landscape may evolve over the next 12 – 18 months
• Examples of key players within each category
• Linkages between the different categories and how they do and might evolve over time
Who Should Attend:
• OEMs thinking about the opportunities to work with Telecom Operators and Vendors
• Telecom Operators and Vendors looking for options to include in their Connected Car Strategy
• New market entrants considering a move into this space
• Anyone wanting to further understand how Connected Cars can impact their Strategy going forward
Register
Past Webinars
Diameter Signaling Controller (DSC)